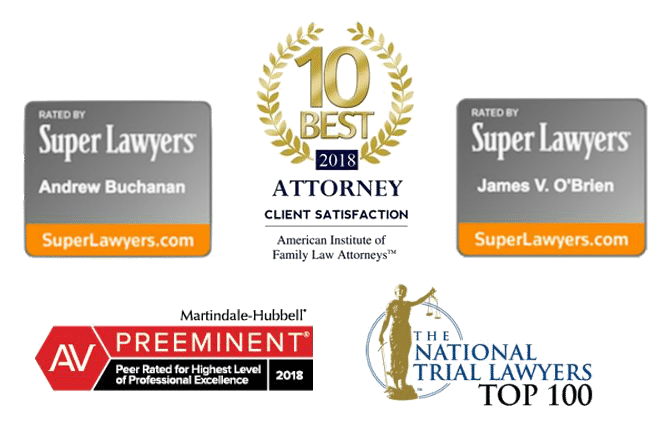 Legal Aid Assistance
Legal Aid of Western Missouri is an organization that provides free civil legal assistance to those in need of it. Learn more here.
Buchanan, Williams & O'Brien have been a trusted law firm serving Missourians for over 40 years.
Committed to always treating clients with courtesy & respect
Benefit from the unrivaled experience of our statewide team of lawyers
Trust the proven success we've delivered to clients for decades
Legal Aid Joplin Missouri: What Is It?
Legal aid office or legal services corporation around the country assist, advocate, and provide attorneys for those who live under the federal poverty level in many civil cases like unlawful evictions, domestic violence, foreclosure, denial of government assistance, and others where a lawyer is necessary but can not be afforded.
Why Do You Need a Legal Aid?
While the Sixth Amendment mandates that attorneys will be appointed for criminal cases, there is no such mandate for civil cases. Therefore, many low-income individuals cannot receive free assistance in challenging cases without legal aid. This also, unfortunately, means that in many cases, money determines the level of justice one receives.
With all of this in mind, it's important that anyone facing a civil case in Missouri weighs all of their options. If you or a loved one is in need of legal representation in Joplin, MO, legal aid is just one of several ways you can receive reliable, affordable assistance. The lawyers at Buchanan, Williams & O'Brien, P.C. are here to help you break down your options so you can make an informed decision.
Services Provided by Legal Aid Joplin, MO
There are four legal aid centres in Missouri: Legal Services of Southern Missouri (LSSM), Legal Services of Eastern Missouri (LSEM), Mid-Missouri Legal Corporation, and Legal Aid of Western Missouri (LAWM).
LAWM, like the other centers, will represent those in or around the Joplin, MO area who are elderly, low-income, or both. Whether you are eligible depends on your income, assets, the number of people in your household, and the nature of your legal problem.
Legal Aid of Western Missouri can be reached at the following location:
1027 South Main, Ste. LL7
Joplin, MO 64801
Below is their contact information:
Phone: (417) 782-1650
Toll-Free: (800) 492-7095
Fax: (417) 782-1653
LAWM assists in cases that involve domestic violence, immigration law, healthcare/public benefits, guardianships, consumer law, housing law, and elder law. While they do their best to provide services to all, they only have so many resources. Therefore, they may only be able to assist those with the most pressing, critical legal issues.
If your legal issue does not qualify, don't hesitate to contact Buchanan, Williams & O'Brien at (417) 623-0900. With offices in Joplin, Carthage, and St. Louis, we have the resources to meet and exceed your legal needs. While we do charge a fee, we aim to make legal assistance as accessible and affordable as we can for Missourians who need reliable representation.
What qualifies you for legal aid in Joplin Ave?
Factors contributing to legal aid programs aren't as complex in Western Missouri as imagined. The eligibility of legal services depends on the average income of the household and the legal problem if the case is of family law. However, each organization that targets different cases has different requirements to consider.
Since the legal aid budget is too low, sometimes it becomes challenging to get legal help. However, there are many law firms that provide free consultation in Western Missouri. To get help from experts on your case, contact the best lawyer at Buchanan, Williams & O'Brien. Visit our website to see the reviews of our previous clients. We serve clients all across Western Missouri.
Confused about legal aid in Missouri? We are here to answer your questions.
How a Legal Aid Attorney is Paid
Legal aid providers differ in that some have a focus, like only domestic violence, while some others will take any case anywhere in the state. Legal Aid of Western Missouri, for example, lists the specific types of cases they take on their website, and they only represent individuals facing legal issues in the western portion of Missouri.
Annually, legal aid offices share $1.345 billion. The Legal Services Corporation (LSC) supplies a fourth of that money. They are a non-profit corporation that doles out 134 grants per year.
Legal aid offices also get private funding, state funding, donations, and grants. Some other assistance comes from lawyers offering their services pro bono or for free. This has changed the structure of the legal system.
It's important to note that not all lower-income individuals will qualify for legal aid, whether it's due to having too high of an income for the organization's standards or due to the nature of your case. If you find yourself in this situation, you may still be able to obtain affordable representation from a private attorney.
This is especially true if you are facing a case with the potential for a settlement, such as a personal injury lawsuit. The Joplin, MO attorneys at Buchanan, Williams & O'Brien work these types of cases on a contingency basis, meaning our fees are taken as a percentage of the settlement amount. In other words, we don't get paid until you do. Take a look at our FAQs for more information on our fee structure, then call us for a free consultation with an attorney.
Pros & Cons of Legal Aid Missouri
Legal aid is often the only thing standing between a person losing their home, their job, or their children. How a person is helped depends on the problem they are facing. The lawyer may advocate for the client outside of court or represent them in a civil trial.
The concept and practice of legal aid mean that everyone is treated fairly when it comes to civil cases. Nearly 47 million people live at or below the poverty level. Legal aid helps protect their rights when it comes to housing, education, employment, and more.
Unfortunately, legal aid is typically underfunded and works on little resources. This makes it a less-than-ideal option for most types of cases. If you are in need of legal representation, hiring a private attorney will almost always guarantee a better result. This is because lawyers working in private practice tend to have smaller caseloads, more experienced, and greater resources.
Legal aid is also not an option for certain types of cases. These include criminal and traffic cases as well as certain civil cases such as personal injury, medical malpractice, workers' compensation, and family law cases involving issues outside the scope of domestic violence such as divorce and child custody. 
At the Joplin, MO law office of Buchanan, Williams & O'Brien, P.C., we actively represent individuals in each of these practice areas that legal aid does not cover, so don't hesitate to reach out to us to learn more about how we can provide the reliable, affordable legal representation you are looking for.
Alternatives to Missouri Legal Aid in Joplin, Missouri
There are many pro bono programs in the Joplin, MO area. Some are state or federally funded like the LSC program, associated with social service agencies or circuit courts, some are limited like disaster response, and some are affiliated with a local church. You may be able to search for legal aid lawyers within these programs using the Missouri Bar's website.
The four non-profit Legal Aid programs across the state of Missouri have had pro bono or reduced-cost programs since 1982. Each program determines what is important but generally allows for cases in marriage dissolutions and child custody where domestic violence was a factor, as well as protection orders, disputes with landlords, bankruptcy, housing issues, foreclosure prevention, education, and more.
Currently, all the agencies that exist can only serve up to 30% of those in poverty who are facing legal issues, meaning that thousands of families are left without assistance. This staggering number is a clear indicator of how overburdened these programs and their legal representatives are and how little attention they can give to each case.
What to Do If Your Case is Declined by the Legal Aid Office
When it comes to a Joplin, MO civil case, you are not entitled to free representation under the Constitution. However, Missouri's many free or low-cost programs can sometimes assist low-income individuals, provided that they meet a number of qualifications.
To receive help, your assistance must be less than 125% of the poverty level. If you have income that is a bit more, they may still assist you. For example, elderly or disabled people may still receive assistance in some circumstances if they have a higher income.
How Legal Aid Can Assist You
To see how legal aid can assist you, you can contact your local office and ask for information or submit an application in-person, over the phone, or online. A staff member at the legal aid office will screen your application to see if it meets the criteria for being accepted as a case.
You will need to give the office two weeks to review your case and accept or deny it. When a decision is made, the office will inform you of it by mail.
Book a FREE Consultation with Experts
Understandably, Legal Aid has a small budget and cannot help everyone. If your case is declined, your next course of action should be to contact a reputable private attorney nearby for a free or low-cost consultation. 
When you meet with Buchanan, Williams & O'Brien, we will evaluate your case from every angle and give you an idea of how much our services will cost with the goal of empowering you with the information and resources you need to move forward with confidence no matter which route you choose. Contact us today to schedule a consultation. We look forward to assisting you!
How can I talk to a lawyer for free?
There are various law firms and legal programs offering legal assistance for free. In this free consultation, you will be briefed about the available legal options and provided with the best advice as per the status of your case.
Almost all law firms offer a free consultation. You can check it from their web page or visit their office. Book a free consultation with expert lawyers of Buchanan, Williams & O'Brien to get the best legal advice.