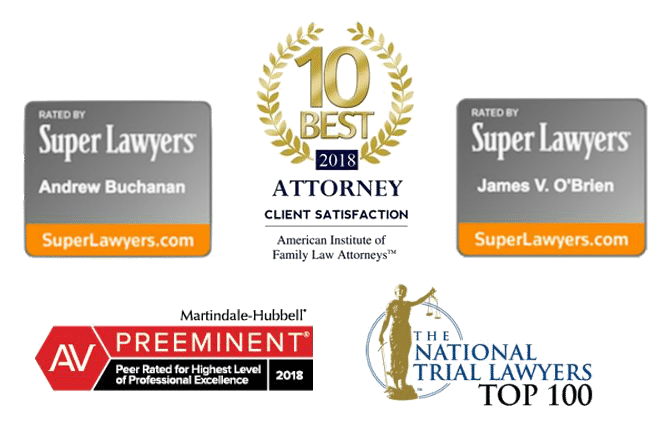 Pedestrian Accident Attorney Specialists
If you or someone you love has been injured in a pedestrian accident in Springfield, Missouri, it's essential to speak with a personal injury attorney.
Buchanan, Williams & O'Brien have been a trusted law firm serving Missourians for over 40 years.
Committed to always treating clients with courtesy & respect
Benefit from the unrivaled experience of our statewide team of lawyers
Trust the proven success we've delivered to clients for decades
PEDESTRIAN ACCIDENTS IN SPRINGFIELD, MO
Walking is a healthy activity that improves your mood and mental health. However, accidents can happen to you, even when you follow all the road rules and walk on designated footpaths.
Pedestrians can suffer severe injuries from an accident whether or not the accident was caused by another party, such as a motor vehicle driver. While drivers are required to take extra caution around pedestrians, this does not always happen. There are negligent drivers out there.
If you are hit by a vehicle driven by a negligent driver or have lost a loved one in an accident, you would want to know what legal action you can take against the responsible party. You can file a pedestrian accident claim with the help of a knowledgeable Springfield pedestrian accident lawyer.
Below you will find information on how to settle Springfield pedestrian accidents, what to do if you cause the accident, and how much you can be compensated for personal injury claims in a pedestrian accident.
WHAT HAPPENS IF A PEDESTRIAN CAUSES AN ACCIDENT?
While the most common cause of pedestrian accidents is a driver's negligence or recklessness, this is not true for all accidents.
Sometimes pedestrians are at fault. The National Highway Traffic Safety Administration (NHTSA) states that fatal pedestrian accidents happen to pedestrians walking outside intersections or crosswalks.
This negligence leads to car accidents and causes serious injuries to both parties.
Other examples of when pedestrians could be at fault are:
Ignoring traffic signals

Crossing the streets while drunk or under the influence of intoxicating substances

Stepping on roadways where cars are passing through

Running onto the streets without warning.
Even if you're at fault in an accident as a pedestrian, you may still be able to receive some compensation under Missouri's comparative negligence rule. Contact an experienced personal injury lawyer to help you assess how much compensation you are entitled to. We strive to help you with the maximum financial compensation.
Our knowledgeable lawyers have experience in dealing with drunk driving cases and have fought against several reckless drivers.
Confused about pedestrian accident in St Louis? We are here to answer your questions.
HOW MUCH COMPENSATION CAN YOU GET FOR PEDESTRIAN ACCIDENTS?
After the accident, your personal injury lawyer and an insurance adjuster gather evidence to prove who is at fault and the extent of any injury suffered.
The fault can either be:
Attributed wholly to you as a pedestrian
Attributed wholly to the other party to the accident
Attributed partly to both of you
The Missouri comparative negligence rule states that you can still receive compensation even when the accident is your fault. According to Missouri Revised Statute §537.060, you can still recover some award even when you're 99% at fault.
However, your potential compensation will be reduced based on your fault percentage. For example, if your damages total comes to $50,000, but evidence shows you were 40% at fault, you would only be able to receive $20,000.
When a car crash causes the death of a pedestrian, their family might receive what is called a wrongful death settlement from an insurance company. By consulting with law firms, you will be able to decide on a strategy to stand tall against drunk drivers.
Factors That Affect the Amount of Potential Compensation
Multiple factors determine the amount of compensation you can expect to receive in a pedestrian accident settlement case.
Some of these factors are:
The severity of injuries
The cost of medical treatment
The amount of lost income
The amount of pain suffered.
Contact a knowledgeable personal injury attorney near you to find out how to put your best foot forward in your claim.
HOW LONG DOES IT TAKE TO SETTLE A PEDESTRIAN ACCIDENT IN SPRINGFIELD, MO?
Some cases take months to evaluate and settle, while others can take up to a year. The more serious the injuries and damage, the longer it takes to settle the case. Other factors may affect how long it takes to settle a pedestrian accident settlement case, including:
The type of accident
Whether a crime was committed
The magnitude of injuries
The time it took to recover
Lost wages and the time lost from work
The extent of damages
The number of parties involved
The state's fault rules
The evidence available
The witnesses available
The offers you received during the negotiation process.
Be mindful that there are critical aspects of a pedestrian settlement case that can slow the progress of your case. These are:
Investigating the extent of injury and damage can take a long time and may require involvement from specific experts.
Proving negligence of the other party is crucial, so it may take time for your attorney to gather evidence and develop a solid case.
However, you can prevent further delay in your settlement by using a personal injury checklist to ensure you have provided your lawyer with everything they need for your case.
Buchanan, Williams & O'Brien is a personal injury law firm serving Missourians since 1984 on personal injury cases. We understand the ins and outs of personal injury law, and we can navigate the civil justice system. We strive to ensure that your interests are represented fairly and your pedestrian accident case is settled as timely and effectively as possible.
Call us today for a free consultation and find out what we can do for you.
HOW A SPRINGFIELD, MO, PEDESTRIAN ACCIDENT LAWYER CAN HELP YOU
A strategy used by insurance companies is to delay their offer. The longer the case goes on, the more eager you are to receive some money to pay for expenses you incur while waiting for an offer.
By the time insurance companies present you with their offer, you're more likely to accept it, even if it's lower than what you're entitled to, simply because you need the money.
It is recommended that you consult a pedestrian accident lawyer, so you have a chance at getting the amount of compensation that you deserve. Hiring a lawyer shows the insurers that you are serious and ready to fight for what you deserve.
Our Springfield pedestrian accident lawyers take their time to develop your case so they can get the most favorable outcome for your settlement.
LONGSTANDING PEDESTRIAN ACCIDENT LAWYERS SPRINGFIELD, MO
Buchanan, Williams & O'Brien has been helping those injured in automobile accidents in Missouri for nearly 40 years.
We have assisted clients with varying severity of injuries, from broken bones to spine injury cases, to cases of permanent disability. We have won millions of dollars in Missouri and achieved great client results.
Our experienced personal injury attorneys are committed to ensuring a positive attorney-client relationship and that clients are treated with courtesy and respect. We do not pressure our clients to take up options they are not comfortable with.
So if you have been injured in a pedestrian accident, contact our firm to get your case started. Call Buchanan, Williams & O'Brien today at (417) 358-0003 for a free consultation.
Frequently Asked Questions
What Is the Most Common Cause of Injury to Pedestrians?
It is almost always a distracted driver. A distracted driver means they don't have their full attention on the road because they're distracted by other passengers, mobile phones, or having a meal while driving.
Can You Claim Against a Pedestrian?
Yes, you have the legal right to claim against a pedestrian who has caused you and your car damage. This is the case even if they suffer injuries due to the accident.