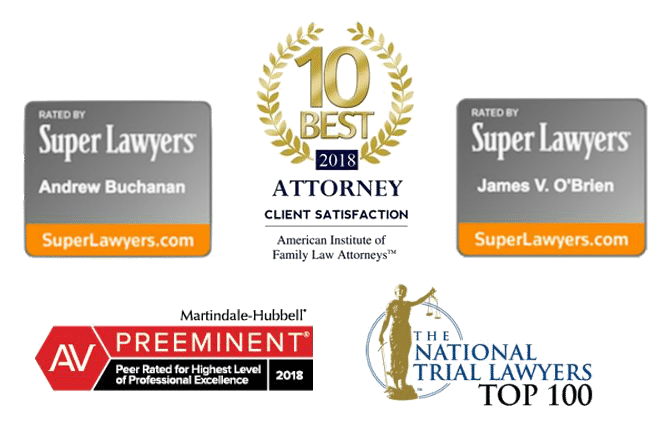 St Louis Car Accident Specialists
What happens if someone else is driving my car and gets into an accident? Find out from an experienced St. Louis car accident attorney.
Buchanan, Williams & O'Brien have been a trusted law firm serving Missourians for over 40 years.
Committed to always treating clients with courtesy & respect
Benefit from the unrivaled experience of our statewide team of lawyers
Trust the proven success we've delivered to clients for decades
What Happens if Someone Else Is Driving My Car and Gets in an Accident in St. Louis?
Car insurance, despite common assumptions, usually follows the vehicle, not the driver. If you allow somebody else to drive your vehicle and they get into a car accident, your own insurance company will most likely pay the claim based on your policy's coverage. The auto insurance claim will be recorded on your insurance record, which might impact your future vehicle insurance payments.
What Happens if Your Friend Wrecked Your Car
You may still be protected if a friend crashes your car and refuses to pay. Under two typical insurance schemes, most insurance policies will cover damages:
Liability insurance: Liability car insurance is required in most states and covers any damage (in this example, your friend) caused to the other driver in the collision. Damages might be in the form of vehicle or personal damage.
Collision coverage: collision coverage is usually an add-on that covers any type of damage to your car. A deductible payment may be necessary, depending on your car insurance coverage.
Because your friend is likely a permissive driver, your insurance provider will usually cover them. A "permissive driver" is somebody whom you've granted permission to drive your car whether or not you're present in it.
Please keep in mind that your insurance policy will only cover your friend up to the amount specified in your policy. If the damage is worth $40,000, but the limit you have is half of that, your insurance will cover only ~$25,000. The remaining $15,000 needs to be provided by your friend's insurance coverage in this situation.
Does My Car Insurance Cover Other Drivers?
Most vehicle insurance policies will cover drivers you've specified on the policy or anybody you grant permission to drive your car. This implies that, in the case of an accident, your insurance policy will most probably support another driver as long as they have your consent to drive your car. However, keep in mind that some states may give lower coverage if you allow others to drive your vehicle. 
Does Auto Insurance Cover Friends Driving My Car?
Auto insurance in most jurisdictions covers damage to a car regardless of who is driving it. Liability insurance pays for injury-related medical bills as well as damage to other drivers' vehicles or property. Liability coverage generally protects you if the automobile you're driving belongs to someone else, and it may also protect people who drive your car with your consent.
Confused about car accidents in St Louis? We are here to answer your questions.
Who Is Responsible When Your Friend Crashes Your Car?
First of all, you should know that your vehicle's comprehensive or collision coverage will follow you everywhere. If you loan your car to a friend and they wreck it, your own auto insurance will cover the property damage.  
As long as the driver was a permissive user, the automobile owner's liability policy will have to step in to settle the claim first if the person you lent your car to causes a significant car accident that results in physical damage to someone else. When a bodily injury liability claim arises, the coverage continues to follow the automobile as long as you give that individual permission to drive. 
Who Is Liable in a Car Accident: The Driver or Owner?
In most circumstances, the driver of a vehicle involved in a car accident is liable for any damages incurred due to the collision. In other words, the person driving your car will support the costs. 
That isn't always the case, though. You may have a claim for damages against more than one person if the car driver is not the owner of the vehicle. After a car accident, a car accident lawyer can assist you in sorting out the situation and defend your rights. 
At the law firm of Buchanan, Williams & O'Brien, P.C., we have served the interest of our clients in Missouri for over 40 years. Whether you need a personal injury attorney or legal advice related to car accidents or auto insurance incidents, you can call us directly at (417) 744 – 9326 for a free consultation on your case! 
How Can You Be Liable for Loaning Your Car to Someone?
In most cases, your auto insurance company will cover everyone in your home. This may include anybody in your home. It might include anyone who borrows your automobile if you permit them to do so, and it is allowed under state law. In rare cases, an adult household member can give themselves permission to drive your car and be covered by the car owner's insurance policy (your insurance company's policy).
If you loaned your automobile to a friend, roommate, neighbor, or someone who isn't mentioned on your insurance, they would be protected if they just drove it sometimes. Otherwise, you must add that person to your insurance. 
Am I Liable if Someone Else Driving My Car Gets into an Accident?
In car accident cases, there is a common misconception about these situations: when a driver who does not own the automobile is involved in an accident, the insurance policy covers them. This is entirely false. In the event of an accident, the insurance will cover the vehicle rather than the driver. This implies that even if you didn't cause the accident,  your insurance would kick in since your vehicle was involved.
Suppose the other driver in the collision was responsible, and the person driving your car was not negligent in any manner. In that case, the losses should be covered by the other driver's insurance. It may differ if your family, friends, or family member was at fault for the accident. 
Your insurance company will begin to pay off. You might be held responsible for the damages of the other driver. As a result, their injuries and losses will be covered by your own car insurance. This will be determined by your policy, mainly if the driver isn't explicitly excluded. 
This gets more complicated if another person was killed in the accident. If you find yourself in this situation you should contact a St. Louis wrongful death attorney immediately.
What Should You Do if Hit While Driving Someone Else's Car?
You might be inclined to think that because you are not an authorized driver on the car owner's policy, you are not eligible for insurance benefits. However, this is not always the case.
It is good to remember which insurance company will pay for your damages and medical bills. Suppose you've hit another vehicle while driving a borrowed car. The car owner would most likely submit a claim against the other party's automobile insurance for the damage and repair of her vehicle, just as they would in any other accident liability case. If your injury losses exceed the PIP of her insurance policy limitations, you'll have to seek reimbursement from the other driver's insurance company as well.
You have to understand as well that if your friend suffered an accident with your car, they might get scared and might not properly recount the events that occurred, and the other party will use it to their advantage in the process. Anything is possible, and everything will be taken into account when dealing with car accidents, and as such, you need a proper car accident lawyer to help you out!
At Buchanan, Williams & O'Brien, we have over 40 years of experience dealing with all sorts of incidents, testified by the hundreds of clients we have served. Let our personal injury lawyers hear you out and fight for your rights. If you wish to have your case reviewed, contact us at (417) 744 – 9326 for a free consultation today!