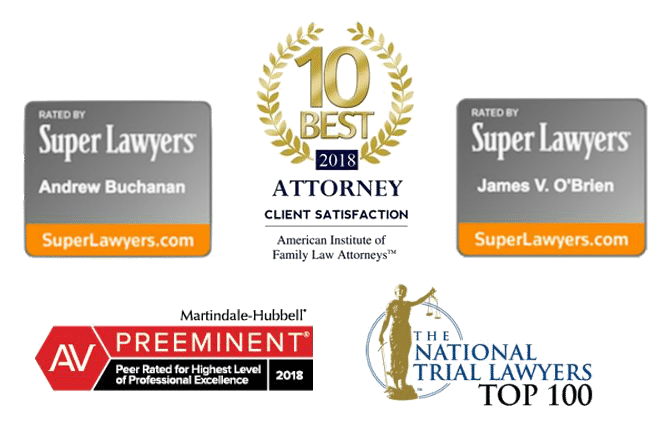 St Louis Truck Accident Specialists
Have you been injured in any Springfield boating accidents? Buchanan Williams & O'Brien can help you get the compensation you deserve. Get in touch today.
Buchanan, Williams & O'Brien have been a trusted law firm serving Missourians for over 40 years.
Committed to always treating clients with courtesy & respect
Benefit from the unrivaled experience of our statewide team of lawyers
Trust the proven success we've delivered to clients for decades
Personal Injury and Springfield Boating Accidents
The number of recreational boaters on Missouri's beautiful lakes and rivers is growing. While this is terrific news for tourists, it also implies that there will be more boating accidents and injuries on the water.
Have you been injured due to another boater's negligence? Our personal injury lawyers at Buchanan, Williams & O'Brien can help you get the compensation you deserve. We have years of experience with Missouri personal injury cases.
What Causes Boating Accidents?
The following are some of the most prevalent causes of boating accidents:
Failure to take basic safety precautions, such as having appropriate safety equipment onboard
Inattentive boat operation
Operators with insufficient experience
Operating the boat too fast for the conditions
Collisions with other boats, swimmers, or fixed objects
Driving a boat while under the influence of alcohol
Boats that are overcrowded or overloaded
Navigation lights are missing
Disregarding proper etiquette and standards
Boating in inclement weather
In a 2022 report released by the Department of Public Safety Missouri State Highway Patrol, the following was found:
In 2021, 28 people were killed and 122 wounded in recreational boating accidents in Missouri. There were 14 more people who died, and 14 more were injured than in 2020. Total crashes decreased by 4% statewide (195) compared to 2020 (203).
There were 195 collisions in 2021, comprising 93 property damage alone, 74 injuries, and 28 fatalities.
"Failed to keep proper lookout" was the primary contributing factor in all crashes, followed by "water conditions (rough, chop, current, etc.)." "Impairment (alcohol/drugs)" was identified as a contributing factor in 10 accidents across the state.
Two people were killed in collisions caused by the operator's inexperience. This accounted for 7.1% of all accident fatalities.
Injuries in Boating Accidents
Boating accidents result in hundreds of fatalities annually. Many accident victims sustain severe injuries.
The following are a few of the most typical boating accident injuries:
Injuries to the back, neck, and spine
Internal organ dysfunction
If you have suffered an injury from a boating accident, you may consider a personal injury claim. You may be able to claim for medical expenses, pain and suffering, and future costs. Consider setting up an appointment with our skilled personal injury attorneys today.
Confused about truck accidents in St Louis? We are here to answer your questions.
Preventing Boating Accidents in Springfield
The Missouri State Highway Patrol (M.S.H.P.) mandates that all boats carry enough life jackets for each passenger in an emergency.
Children under seven must always wear a life jacket unless enclosed within the vessel.
Being aware and attentive is crucial when operating a boat. A boat is a high-powered machine around others driving equally powerful machines.
Proper boating knowledge and education are essential for safe boating practices. This assists in accident prevention.
What Should I Do if I Am Involved in a Boating Accident?
Here are a few simple steps to follow if you are involved in a boating accident.
Care for the Injured
Drop anchor and attend to the injured as soon as the immediate threat has passed.
Tend to anyone who has been injured in the collision. A first-aid kit should be kept on board your boat.
If someone is seriously hurt, do not move them, and try to stop whatever bleeding you can.
If another boat is involved, assist those individuals as well.
Contact Emergency Services
Cell phones are your immediate lifeline to emergency services. However, your cell phone may be limited if you are out at sea. In that case, use channel 16 on the boat's radio.
The signal will reach emergency personnel, and other vessels may also pick up on it. The reaction will be provided by either the maritime police, the fire department, or the Coast Guard.
Exchange Information 
If another boat is involved, exchange information with the other operator.
The procedure will be similar to sharing information in an automobile accident:
Obtain the make, model, and registration number of the other boat
Collect the insurance details from the other operator
Take photographs of the day, time, and location
Take pictures of any damage, no matter how small 
Take photos of the surrounding area, including any property damage
Get the names and contact information of any witnesses to the occurrence.
You must notify legal enforcement if someone was hurt or property damage totaled more than $2,000. This is true whether the mishap involves single or numerous boats.
Contact Your Insurance Provider
Call your insurance company once things have settled down, just like in a vehicle accident.
Send them the paperwork. Include pictures, police records, medical diagnosis, and your statement of events. 
How Long Do I Have to Report a Boating Accident?
According to the guidelines outlined in the Missouri Highway Patrol's Water Patrol Division's Handbook, there are specific provisions that determine the reporting obligations of boat operators. It is imperative that any boat operator involved in a boating incident complies with these regulations and promptly reports the accident
Within five days of your watercraft mishap, you must submit the following information:
Your name and mailing address
The number on your driver's license
Your boat's registration number
Failure to do so after maneuvering your boat during an accident may make you accountable for the collision's losses and expenditures.
If your boating accident resulted in the disappearance of someone or there were significant injuries. Or if there were fatalities or property damage over $500, you must lodge a written report with the Water Patrol Division within 48 hours.
Can I Seek Compensation for My Boating Accident Injuries?
Missouri jet ski accidents and boat disasters often occur when someone behaves carelessly or neglects to follow simple safety procedures. This puts other boaters, swimmers, jet skiers, and water enthusiasts in danger of severe and often deadly injury. You have rights if you have been injured in a boating accident due to another boater's negligence!
When you are injured due to the carelessness of another boater, you are entitled to compensation for your injuries.
Have you suffered an injury due to a boating accident? Was someone negligent or reckless in causing the accident? If so, you should act to claim compensation. 
Our team of motivated personal injury attorneys is standing by to assist you with your personal injury claim related to a boating accident. We can help you in the following ways:
Offering legal guidance

Evaluating the strength of your case

Compiling evidence

Identifying liability

Negotiating with insurance providers

Putting together a compelling case

Managing legal deadlines and procedures

Representing you in court if necessary
It is our constant goal to maximize your compensation while defending your rights.
Call your Missouri Personal Injury Attorneys, Buchanan, Williams & O'Brien today. We offer a free, no-obligation consultation.