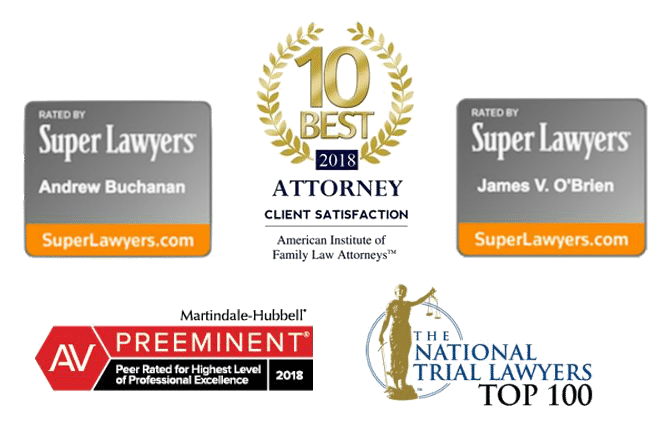 St Louis Truck Accident Specialists
Do you need help determining liability beyond the driver in truck accidents? Contact Buchanan Williams & O'Brien in Saint Louis, we can help. Call us today.
Buchanan, Williams & O'Brien have been a trusted law firm serving Missourians for over 40 years.
Committed to always treating clients with courtesy & respect
Benefit from the unrivaled experience of our statewide team of lawyers
Trust the proven success we've delivered to clients for decades
Understanding Liability in Truck Accidents
Commercial truck accidents are known to leave victims with severe injuries and concerns about who's liable for all the losses and injuries. Compensation could be contingent on who you file a claim against.
Depending on the accident details, there may be multiple liable parties. A commercial truck accident lawyer can investigate the accident to determine the at-fault party.
If you have sustained injuries during a truck accident, our truck accident attorney at Buchanan, Williams & O'Brien can help you prove liability in a St. Louis truck Accident and recover compensation.
Determining Truck Accident Liability
Usually, commercial truck drivers are the first guess for who's liable in a truck accident. The truck driver may be found liable if the accident is a result of traffic law violation, distracted driving, DUI, or fatigue. When none of these are the cause of the accident, liability may fall on other parties. Such parties may include:
1. The other driver
If the other vehicle's driver bumped into the truck, they will be held liable for the accident. This is especially the case in rear-end collisions where the other vehicle crushes into the truck in front of it or when switching lanes.
2. The trucking company
A trucking company may be sound liable if it fails to perform necessary maintenance of the involved truck, especially when a mechanical failure caused the crash. Proving this requires thorough investigation by experienced lawyers or investigators.
3. Truck manufacturers
Manufacturers may be liable if faulty truck parts or design caused the accident. The trucking company may also be liable because it failed to detect the issue.
4. Loading companies
Cargo loaders on the truck can be held liable for a truck accident if issues with the cargo's weight, placement, or nature are directly responsible for it.
5. Government contractors
State agencies and contractors are responsible for maintaining safe roads. They can be liable for truck accidents resulting from
Bad road conditions, such as potholes, broken concrete, and cracked asphalt

Broken road signs

Malfunctioning traffic lights
Determining liability in a truck accident requires a thorough investigation of:
Police reports

Photos of the accident scene and vehicle damage

Dashboard and traffic camera videos

Skid marks and other evidence on the road

Eyewitness testimony

Truck maintenance records

Cellphone records

Toxicology test results
What if You are Partially Liable for Truck Accident in Missouri
Missouri follows the pure comparative negligence approach when determining liability in personal injury cases. If your negligence contributed to the truck accident and was found partially at fault, you are still entitled to compensation, but the amount you can recover will be decreased by your fault percentage.
For example, if your fault is calculated at 20 percent, you will only recover 80 percent of your damages. Moreover, the pure comparative negligence doctrine protects your right to compensation as a victim, even if your fault is 99 percent.
Confused about truck accidents in St Louis? We are here to answer your questions.
Damages Recoverable Following a Trucking Accident
Truck crash injuries are more devastating than those resulting from collisions between smaller cars. In Missouri, parties found liable for a truck accident are required to compensate victims for:
Economic damages: Truck accident victims recover monetary damages caused by the accident, including:

Current and future medical expenses

Lost wages

Loss of earning capacity

Property damage

Non-economic damages: Besides financial expenses, liable parties may be required to compensate victims for:

Loss of consortium

Pain and suffering

Emotional damage

Punitive damages: These damages are intended to punish those responsible for the accident if it is found that they have acted recklessly and indifferently.
Truck Accident Settlement Process in Missouri
In Missouri, anyone can file a personal injury claim if the other party's negligence caused the accident. Here are the steps involved in the process:
1. Consulting a truck accident attorney
While not mandatory, consulting a  truck accident attorney in St. Louis before initiating your personal injury claim is crucial to your success. Unless you are used to pressuring negotiations, it's better to let an experienced lawyer represent you. Your lawyer will notify the insurance company of the at-fault party and handle all communications with them.
2. Investigating the accident
After receiving your claim, the insurance company will appoint an adjuster who will be in charge of your case. The adjuster will investigate the accident, determine who's liable, and estimate the damages. Your lawyer can work with the adjuster during the investigation and seek to achieve the best possible outcome for you.
3. File the personal injury demand letter
At this point, you and your attorney should have a clear idea about the value of your damages and can file your personal injury demand letter. This letter details your injuries and damages and clearly states the amount you want to recover. Be aware of accepting any settlement offer by the adjuster before this point. You may discover new injuries or complications that were not factored into the adjuster's offer.
4. Negotiations
Upon receiving your demand letter, the insurance company can either accept your demand or choose to negotiate a lower sum. If you reach an agreement, you don't need to take any further action. However, if the insurer doesn't agree with your demands and you don't accept their counteroffer, you can take your case to court.
5. Filing a personal injury lawsuit
While most personal injury claims are settled outside of court, you may need to take this step to get the settlement you deserve. A truck accident lawyer can help you file your complaint with the appropriate court and see that you are fairly compensated.
Statute of Limitations for Trucking Accidents in Missouri
In Missouri, the statute of limitations for trucking accidents is five years. However, you must file your claim as soon as possible to ensure you get the compensation you deserve.
Seek Assistance at Buchanan, Williams & O'Brien
Truck accident cases are complex and usually involve multiple parties, so identifying who's at fault can be challenging. Truck accident attorneys at Buchanan, Williams & O'Brien can help hold the responsible parties liable for your damages and injuries.
If you are a commercial truck driver who's been involved in an accident through no fault of your own, our lawyers for truck drivers can provide the legal counsel and representation you need.
Contact our law firm immediately to schedule a free consultation.