Top Personal Injury Lawyers in St. Louis
Courtesy and Respect
Amazing client service is what makes BWO stand out from the rest. It's our commitment that you will always be treated with courtesy and respect and never feel pressured. Read more in our Client Bill of Rights.
Unrivaled Experience
We've helped injured people for over 40 years. We're proud to have two SuperLawyers, CPA and LLM credentials, U.S. Supreme Court experience, plus an AV Preeminent rating from Martindale Hubbell. 
Millions Recovered
BWO has won millions of dollars and achieved great client results time and time again. Based on our success in Missouri, the firm has now grown into a regional law firm with offices in St. Louis, Joplin and Springfield, too.
The St. Louis Office
St. Louis is the crown jewel of the midwest, situated directly on the Mississippi River. Unfortunately, even in a great city like this, accidents are bound to happen.
We know all too well how bad things can happen to good people, especially in the area of personal injury.
Buchanan, Williams & O'Brien are the St. Louis personal injury & accident attorneys with the experience you need to get the results you want. Missouri is the Show-Me State where actions speak louder than words. Consequently, in St. Louis personal injury, medical malpractice, wrongful death, and workers' compensation cases, you will not owe us a dime unless we recover money for you.
We represent individuals, and our commitment to the people in our community means we will fight aggressively to recover the damages those individuals are owed by law. 
So contact an attorney today because you have nothing to lose. Hospital and home visits are available.
We Only Succeed When Our Clients Succeed
We have succeeded as a law firm because our clients have succeeded. We have built our firm on this principle. We are happy to have earned many happy clients over the years for our law practice. See what our clients have to say about their attorney experience at BWO.


I would highly recommend BWO to anyone looking for a high-quality law firm. The expertise of the attorneys is outstanding, the staff is knowledgeable, friendly and I would trust them with any situation.
David
I would recommend Buchanan, Williams, & O'Brien to anyone. They are professional, caring, organized, and extremely knowledgeable. They are the best law firm in town!
Rhonda

The expertise of the lawyers in this firm is outstanding. Their staff is knowledgeable, friendly and I would trust them with any situation. They kept me informed throughout the entire process and someone was always available to answer my questions.
David
Right to be Treated with Dignity and Respect
Right to be Updated Regularly and in a Timely Manner as to the progress of your Case
Right to Expect Excellence from our Firm and all who work here
Right to Know the Truth about your Case
Right to have your Legal Rights and Options explained in plain English
Personal injuries cause pain, suffering, and financial hardship. Our law firm is proud to have earned successful legal case results that have given clients what they were owed after personal injury accidents.
$1.09 Million Settlement
Fatal Car Accident
$3,000,000+ Settlement
Tractor Trailer Crash
$500,000 Settlement
Legal Malpractice
$1,500,000 Settlement
Confidential Parties and Details
$1,000,000+ Settlement
Injured Trucker
$875,000 Settlement
Slip and Fall Accident Award
Have a Legal Question on Accidents? Don't worry, our law firm has a friendly team to help every step of the way.
It's our pledge to always treat you with courtesy and respect, experience the BWO difference first-hand.
Top-rated Personal Injury Attorneys in St. Louis, Missouri
Missouri Lawyers Who Get the Best Settlements
Free Personal Injury and Work Comp Consultations!
Take Advantage of Our Expertise Today. 
Eliminate the Frustration of Dealing with Insurance Companies
Adjusters have a job and that is to deny you the benefits you are rightly owed. Our injury lawyers level the playing field by providing tough, knowledgeable advocacy for you and your family. Don't suffer from Missouri law simply because you're not familiar with the process. Let a St. Louis personal injury lawyer stand by your side and fight for what is right.
Real Solutions for Your Medical Bills 
We know from past cases that injured clients are often forced into unemployment and do not have medical insurance. We understand the burden of worrying about the law, medical bills and facing harassment by an opposing attorney. We can help you with these problems and sometimes arrange for payment of medical bills out of your settlement proceeds.
We Will Be On Your Side
When you or a loved one is hurt in Missouri, it can feel like you are all alone in the process to get back on your feet. An attorney from BWO will help you deal with the pressure from the big corporations, bill collectors, and opposing lawyers to provide expert guidance and to ensure that you are treated fairly throughout the process.  We have a proven track record of over 40 years in law working on behalf of injured people in Missouri and our lawyers are ready to provide the same results-oriented service to you.
FREE Personal Injury & Workers Comp Consultations
Please Note: there is a small fee for family & criminal consultations.
Full Coverage in St. Louis, Missouri
A Top St. Louis Personal Injury Lawyer
Our expert attorneys handle all types of injury cases for clients located throughout the United States, including:
Providing Effective Representation for Decades
The consequences of a severe injury can last a lifetime and usually include soaring medical bills that can bankrupt a person. If you were injured as a result of someone else's negligence or misconduct, do not allow yourself to be corralled into accepting a small legal settlement for an accident. Get an experienced St. Louis personal injury lawyer on your side. The team at Buchanan, Williams & O'Brien, P.C. personal injury lawyers has provided effective representation after accidents in your community for a combined 50-plus years helping victims of accidents. We have the legal skills to fight against insurance companies for a fair settlement as a result of accidents in personal injury cases.
No Recovery for You, No Fee for Us.
At Buchanan, Williams & O'Brien, P.C., we are driven by results. If our clients are unable to obtain a recovery for their damages after an accident, we will not charge a fee. It is important for our clients to feel confident in our ability to obtain a favorable outcome. When you need effective personal injury lawyer in STL after an accident, call the legal team at Buchanan, Williams & O'Brien, P.C.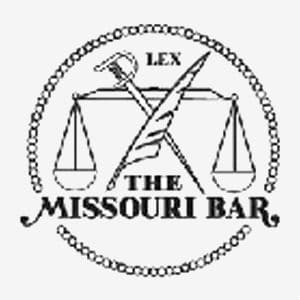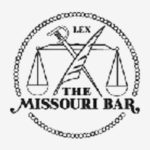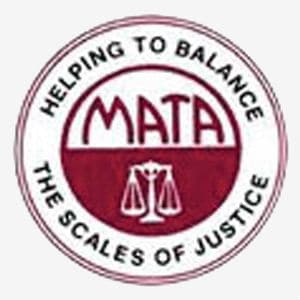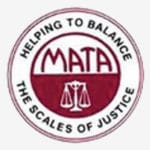 What Separates BWO from other St. Louis Law Firms?
Loyalty to our clients and outstanding customer service is the backbone of Buchanan, Williams & O' Brien's practice. For 40+ years now, BWO has dedicated itself to assisting our clients in every way we can, however big or small the issue may be. BWO has the dedication to its clients, the determination, and the proven results to help you today!

Our Edge
40+ Years Fighting For Our Clients' Rights With Proven Results.
What to Expect
Our Law Firm is Dedicated to You and Your Personal Injury Case. All Day, Every Day.
The Cost
For Accidents, You Don't Owe Us A Dime Until We Collect For You.
Results
A BWO Lawyer Gets Results for Our Clients. We Try Cases. We Win Cases.