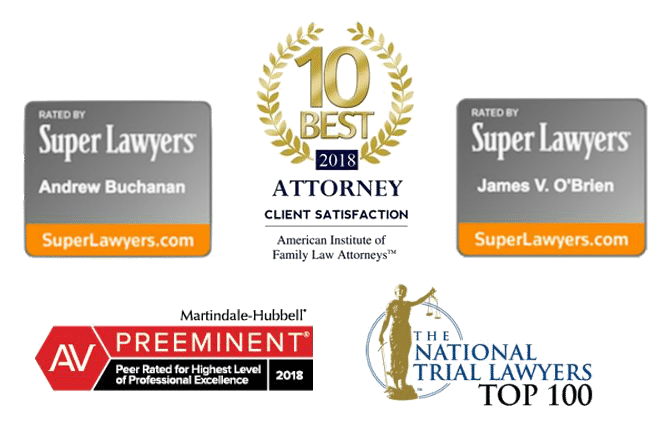 Missouri Car Accident Specialists
A Missouri car accident attorney can help if you've been injured in a wreck through no fault of your own.
Buchanan, Williams & O'Brien have been a trusted law firm serving Missourians for over 40 years.
Committed to always treating clients with courtesy & respect
Benefit from the unrivaled experience of our statewide team of lawyers
Trust the proven success we've delivered to clients for decades
Missouri Car Accident Attorney
Since 77% of drivers will get in at least one collision, it is imperative to contact a car accident attorney in Missouri as soon as an accident occurs. According to the Missouri State Highway Patrol, in 2018, 155,940 car crashes left 55,660 people injured. Hiring a qualified car accident lawyer is vital to your case if you were seriously injured, as individuals who attempt to represent themselves often garner less than desirable results.
The law firm of Buchanan, Williams & O'Brien, P.C. provides unrivaled expertise to fight for the compensation you deserve.
Missouri Car Accident Lawyer
Motor vehicle accident victims who have suffered injuries due to someone else's negligence may be entitled to recover damages through car accident claims. In most car accident cases, they could recover compensation for economic and non-economic damages such as medical expenses, lost wages and reduction in future earning capacity, emotional distress, and other damages.
However, an experienced car accident lawyer is necessary to receive fair compensation from the other driver's insurance provider. Insurance companies have teams of lawyers and adjusters who will begin evaluating your auto accident claim immediately following the car crash. So, it is essential to hire a personal injury lawyer to help your case. If you are in a fender-bender, you may not need a lawyer. But, if you sustained injuries or one of your passengers received an injury or was killed, you should hire a lawyer.
Facing a team of professional lawyers by yourself is not wise. They may deny your claim or ask you to settle for only hundreds or thousands of dollars. Since you probably do not know what your rights are, what alternatives you have, or how to fight them, you are at their mercy. Car accident victims should hire a skilled car accident lawyer in Missouri who can provide expert legal advice.
Confused about car accidents in Missouri? We are here to answer your questions.
Auto Accident Lawyer Missouri
It is important to remember when hiring an auto accident lawyer Missouri that, under Missouri law (Missouri Modified Statutes § 516.120), the statute of limitations for a motor vehicle accident claim is five years. Car accidents produce horrible results that may permanently change the lives of you and your family. To determine the amount of settlement those involved in accidents should seek, a local law firm to examine all injuries and any other accident-related expenditures.
Insurance companies know that not all accident attorneys are equal. Some of the larger firms are settlement mills that will take almost any case and settle it fast. They are more concerned with resolving a high number of cases each month to pay for their expensive advertising budget then using their resources to fight for fair compensation for their clients. Respectable auto accident attorneys practice ethical advocacy to ensure you receive the highest monetary amount possible.
Auto Accident Lawyers Missouri
After a car crash, proactive auto accident lawyers, Missouri, will encourage you to file a claim with your insurance company and the other party's insurance provider. Since Missouri is an at-fault state, each driver will be responsible for a portion of the cost of the damages based on their percentage of blame determined by a police investigation and the insurance company.
Once you have filed a claim, it will be up to the insurance company to determine the claim's value and whether they will pay. It may become complicated when filing multiple claims with different companies, receiving medical treatment, getting car repairs, and ensuring you are compensated.
If your injuries are minor, then you may be able to handle your case by yourself or not need to pursue a case at all. However, if your injuries are more serious, you should seek the expertise of a personal injury attorney.
Auto Accident Attorney Missouri
Retaining a competent auto accident attorney Missouri is vital to your case if you were seriously injured. Individuals who attempt to represent themselves often garner less than desirable results. Numerous studies have shown that a claimant who is represented by counsel of an auto insurance lawyer receives 300% more money than those who handle their own claims.
If you opt to handle your own claim, the insurance carrier will offer you a minimal settlement. They often make offers in the days immediately following the collision hoping to take advantage of you. You may not know the extent of your car accident injuries or what future medical treatment you might need. These offers are known as "nuisance value offers." This means the insurance carrier sees the claim as a nuisance and hopes to defeat the demand for money.
Unfortunately, many individuals take minimal settlements after executing a release of the negligent party. Once you have signed this, car accident lawyers can no longer help you.
Car Accident Lawyers Missouri
If you have been involved in a collision, car accident Missouri attorney is your best chance at receiving a fair settlement. An unrepresented claimant cannot negotiate with an insurance carrier that likely makes billions of dollars a year and has teams of lawyers. Also, they will not know to negotiate compensation for the possible financial issues they will face, such as:
Expenses involved in a wrongful death
Lost income
Pain and suffering
Present and future medical bills and therapy
Reduction in earning potential
Repairing or replacing damaged property
Although car accidents happen all the time, if a drunk driver caused the one you were in, your car accident case may be eligible for punitive damages. These are the least common form of damages awarded to punish the at-fault driver for their conduct rather than compensate the car accident victim. However, drunk driving accidents may also qualify for this type of damage.
By immediately beginning the process, you improve the chance of favorable results. In the State of Missouri, you have five years from the date of the accident to pursue a car accident claim. Although it may seem that's a great deal of time, getting the process started as soon as possible is to your advantage.
With a strong case, you have increased leverage when negotiating a car accident settlement with insurance companies. They may be more inclined to make a fair compensation offer if they know you have a good case you are not afraid to take to court. Expert car accident lawyers Missouri can help you plan a winning strategy. Research the best lawyers in your area and choose a firm that will go toe-to-toe with the biggest insurance carriers. You want to make sure you are not hiring a personal settlement mill.
Accident Lawyers in St Louis MO
St Louis car accident lawyers will negotiate with the insurance companies for you. Before you even have time to assess your injuries, you may be contacted by a claims adjuster. They will ask you to provide a statement about what happened. The questions are written to favor them and, once you have gone on record, it will be difficult to undo. They may discourage you from seeking immediate treatment or imply they will not pay for treatment until they can confirm liability. Then they will offer a small settlement in exchange for you signing a release. If you sign the release, it makes it impossible to receive any further compensation.
Depending on the other circumstances surrounding the case and whether you are primarily at fault, you may need the counsel of criminal lawyers as well as a St Louis car accident attorney.
Auto Accident Lawyer Springfield MO
If you have gotten into car accidents that are not your fault and you are injured, an auto accident lawyer Springfield MO will discuss your rights with you. Whenever possible, you and all other injured parties should immediately seek emergency medical care. That way, your condition can be assessed as soon as possible. If anyone died as a result of an injury sustained during the accident, a wrongful death lawyer fights for compensation. It will not eliminate your pain and suffering, but it may begin the healing process.
Car Accident Attorneys Kansas City MO
Car accident attorneys in Kansas City MO will ensure you are treated fairly, your rights reserved, and you will receive the payout you deserve on your personal injury case. The insurance company is not your friend, so you will need a strong advocate like a car accident lawyer in Missouri to look out for you.
Hire Committed Car Accident Lawyers in Missouri
Amazing client service is what makes our attorneys stand out from the rest. It's our commitment that you will always be treated with courtesy and respect and never feel pressured. To that end, BWO offers a free consultation for all worker's compensation and personal injury cases.
Depending on the severity of your car wreck and whether it resulted in injuries or wrongful death, personal injury attorneys and car accident lawyers should be sought as soon as possible. Contact the experienced vehicle accident attorneys at BWO to receive the damages you need.
Get expert help with car accidents Missouri.