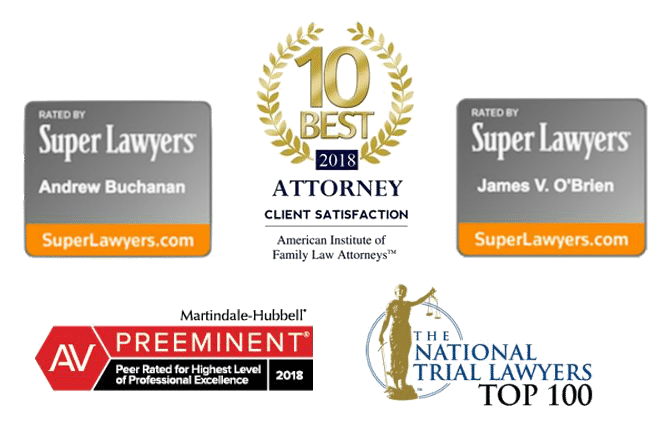 St Louis Truck Accident Specialists
As your truck accident attorney in St Louis, the attorneys at Buchanan, Williams & O'Brien have the experience you need to get the results you want.
Buchanan, Williams & O'Brien have been a trusted law firm serving Missourians for over 40 years.
Committed to always treating clients with courtesy & respect
Benefit from the unrivaled experience of our statewide team of lawyers
Trust the proven success we've delivered to clients for decades
REACH OUT TO US IF YOU NEED A TRUCK ACCIDENT ATTORNEY ST LOUIS
Every driver hopes to go through their entire life without needing the counsel of a Truck Accident Attorney in St Louis.
Unfortunately, traffic violations, including negligence and vehicle malfunction, cause crashes on the road every day. Accidents involving trucks are particularly devastating, often resulting in expensive medical bills, loss of property, and even wrongful death.
If this happens, it is important to realize that the liability is often with the truck driver. The responsibility may also lie with the fleet owner or trucking company, the insurance company, and even the truck manufacturer. Only a thorough investigation of the evidence by a qualified law firm can determine who is liable for an interstate trucking accident, and choose from whom to recover monetary losses.
If you find yourself in need of truck accident lawyers in St Louis, the well-established and experienced law firm of Buchanan Williams & O'Brien, P.C., will provide the legal advice you need.
How Can Our St. Louis Truck Accident Attorneys Help
Experienced truck accident lawyers in St.Louis can resolve several aspects for clients who have experienced a collision in Missouri and Illinois. Since there are more potential parties at fault in most truck accidents, personal injury lawyers are required to provide proper consultation. The affected parties may include truck drivers, trucking companies, insurance companies, and any other passenger that was in the wreck.
Hiring a St Louis truck accident lawyer who has experience with wrongful death cases is vital for obtaining adequate compensation for the family. Although this does not erase their pain or injury, it may begin the process of healing by providing the financial compensation they deserve.
This will help you protect your rights in the truck accident lawsuit and make counter measures to deal with the claims of other party. Working with experienced truck accident attorneys can help you navigate the painful situation of a truck accident in St Louis.
Remember that you have five years for filing truck accident lawsuits in St Louis, MO. If the deadline is missed, you will not be able to recover any compensation for your injuries from the at-fault party.
ST LOUIS TRUCK ACCIDENT ATTORNEY CAN HELP YOU FIGHT FOR A FAIR SETTLEMENT
Contacting your insurance company and reaching out to a St Louis truck accident attorney should be one of your first actions after being involved in a collision or other mishap with a professional truck driver.
Unfortunately, accident liability can be challenging to establish due to Missouri's relative negligence laws. This means that anyone involved in a highway collision, or any vehicular collision for that matter, is likely going to be deemed partly responsible. Then, the settlement is adjusted according to this judgment.
In addition to contacting your insurance company and seeking legal representation, it's crucial to document any evidence related to the accident, such as photos, witness statements, and medical records. It's also essential to avoid admitting fault or discussing the incident with the truck driver's insurance company, as they may try to use your words against you. A St Louis truck accident attorney can guide you through the legal process, help you understand your rights and options, and advocate for your best interests.
What Is Comparative Negligence?
It is not uncommon that commercial truck accidents involve shared blame. In other words, if someone is involved in an accident with large commercial vehicles, other drivers, including truck drivers, may be blamed for the crash.
Even if that is the case, other drivers can still recover compensation, although multiple parties will share liability for damages. Because of the comparative negligence rule in Missouri, other drivers can recover compensation even if they are found 99% at fault. But, the damages they may receive from the insurance company will be reduced based on the proportion of fault they are assigned.
Trucking accidents are different than car accidents and much more severe. An accident involving semi-trucks or other large commercial vehicles tends to cause more severe injuries due to being much heavier and taller than other passenger vehicles, making the collision much more destructive.
Dealing with a Truck Accident Claim
Many truck accident victims often suffer long-lasting injuries and require a lifetime of medical care. The consequences can be devastating whether the accident involves tractor-trailers, huge semi-trucks, delivery trucks, or other commercial vehicles. On the other hand, a truck accident claim can be more challenging to win than personal injury claims after car accidents.
Therefore, having truck accident lawyers in St Louis who are experienced with helping truck accident victims is crucial. Look for lawyers like those at BWO law firm, who have prepared complex civil cases and handled mass tort lawsuits in the past. Our experienced trial lawyers can assist you in figuring out when to take legal action and when to settle.
Confused about St Louis truck accidents? We are here to answer your questions.
NAVIGATING THE LAW: SEMI-TRUCK ACCIDENTS MISSOURI
Expert trucker drivers, commercial fleet owners, and trucking companies are required to be proactive regarding safety. Maintaining certain elements like the condition of the truck and trailer and hours on the road are just a few of the rules they must follow. According to St Louis personal injury and truck accident lawyers, there are several practical steps that any driver should take.
Avoiding Missouri Truck Accidents
To prevent Missouri truck accidents, truck drivers should anticipate potential dangers. These include dangerous road conditions due to, but not limited to, the following:
Building and construction zones

Heavy or rerouted traffic

Ice, rain, or snow on the road

Lack of a shoulder

Uneven lanes
Truck drivers should operate with caution and keep a safe distance between themselves and other vehicles. Commercial truck drivers should also drive at a responsible speed and offer adequate notice when changing lanes and turning.
If you, as a truck driver, find yourself at fault in a collision, when choosing a lawyer, you should focus on a law firm with Missouri criminal experience rather than choosing between personal injury attorneys.
MISSOURI COMMERCIAL VEHICLE REGULATIONS
The Federal Motor Carrier Safety Administration (FMCSA) has produced a set of Missouri commercial vehicle federal trucking regulations for the safe operation of big trucks in the United States. A few of the areas the FMCSA requires the driver to examine are:
Cab and engine areas
Back, front, and undercarriage
Door locks
Fluids
Freight positioning
Gates and grills,
Turn and brake signals
Any problems should be reported before any over-the-road venture. Many truck accidents are caused by vehicular malfunction, such as an air ride seat collapse, and the right St Louis truck accident lawyers will pursue the optimal dollar amount for appropriate compensation.
Missouri Trailer Regulations
Since many truck accidents in St Louis occurred due to an overloaded truck, there is a range of Missouri trailer regulations. When a truck is too heavy, it quickly gains momentum, especially when driving down a gradient. It makes it easier for truck drivers to lose control, and it's much more difficult to stop. This turns a commercial vehicle into a large, dangerous, behemoth that can result in devastating consequences for any other man, woman, or child on the road.
Under Section §396.11 of the vehicle driver's report, the driver is also responsible for ensuring the truck, trailer, and the container is safe and in good working condition. Fleet owners and trucking companies are also responsible. Determining exactly where the liability lies is often complicated. A truck accident attorney in St Louis MO can help sort out the facts, provide consultation, and advocacy in the event of a wreck.
Missouri Truck Weight Limits
To avoid the previously-mentioned scenario, there are very specific Missouri truck weight limits for industrial and larges. In addition to the amount of weight placed within a trailer, companies need to be aware of how that weight is arranged. Having an unbalanced weight distribution greatly affects how well the truck handles, making driving difficult. (FMCSA) manages this, as well.
Company trucks must stop at each open weigh station that is on their route so they can be weighed and examined. Following these policies increases highway security. So, although an overweight or unbalanced truck may just receive a ticket and sent on its way, it might be sidelined. Bypassing an open weigh station will have serious repercussions that require the assistance of a nearby law firm to mitigate the damages.
TRUCK ACCIDENT LAWYER MISSOURI INFO
Due to the complexities of a collision involving an 18-wheeler, truck accident lawyers in St. Louis, Missouri, are necessary participants in the litigation process. Even experienced truckers can contribute to a wreck when they are operating over 80,000 pounds of steel. Some of the most common causes include:
Careless driving
Driver exhaustion
Heavy or unbalanced loads
Lack of experience
Mechanical failure
Truck drivers often don't know the areas they travel to, so being unfamiliar with the road can also cause truck crashes. Sometimes, commercial truck drivers forget to check blind spots or make other mistakes due to truck driver fatigue. Understanding exactly how the truck accident occurred can often be helpful when it comes to obtaining damages.
Our St Louis truck accident attorneys will attempt to determine who precisely is at fault. Often there is more than one liable party. We will do our best to identify all the liable parties and uncover the causes of the crash, whether it was due to negligence or fatigue of the commercial truck driver, trucking company liability, defective vehicles, or overloaded tractor-trailers.
Compensation is often assessed based on the amount of damage incurred, whether the other driver was injured, and how badly. Choosing the right truck accident attorneys is vital to the success of a case.
Choosing the Right Truck Accident Lawyer St Louis
Dedicated truck accident lawyers in St Louis will be prepared to take your case seriously. They will fight insurance companies for their clients and even represent them in court in order to seek compensation that is fair and reasonable for the situation.
Your recovery and quality of life are important, and a truck wreck can leave you with injuries, medical bills, loss of work, and other expenses. Under MO and IL laws, you can recuperate your lost salaries and expenses. A St Louis truck accident lawyer is crucial in fighting for the financial recuperation of:
Court costs and legal fees
Immediate and future medical expenses
Immediate and future lost salaries
Loss of limbs or abilities
Wrongful death
A St Louis truck accident lawyer can help you recover current and future expenses related to the collision.
How Much Is Your Truck Accident Case Worth?
It's hard to determine what truck accident cases are worth since every crash is different. However, our lawyers at BWO can launch a proper investigation and help determine what caused it and who is liable. Truck driver negligence can often play an important role in these types of accidents.
Individuals involved in serious truck accidents could suffer severe injuries, including spinal cord injuries, broken bones, burn injuries, and traumatic brain injuries. Some of these injuries could require lifelong medical treatment and expenses. Serious truck accident injuries can also result in a long-term disability or impairment and an inability to work.
The severity of the injuries is just one of the circumstances that can determine what your truck accident case is worth. Others include whether you have contributed to the crash and how much insurance coverage is available.
Truck accident claims may involve multiple insurance companies representing a trucking company, truck part manufacturer, and truck driver. Our St Louis truck accident lawyers can identify potentially responsible parties and their policy limits.
Usually, commercial truck accident cases where the resulting injuries are severe and painful or involve permanent injury or disability are worth much more than those cases where accident victims completely recover from the crash.
HIRE A TRUCKING ACCIDENT LAWYER ST LOUIS
Your best chance of receiving a reasonable settlement if you or a loved one has been hurt is to hire a trucking accident lawyer St Louis. Collisions involving an 18-wheeler are naturally complicated. Even with multiple parties involved, the various causes, and the serious consequences, an experienced St Louis truck accident lawyer will know how how to proceed with your case.
St Louis Work Truck Accident Attorney
Although there are many reasons to consult a St Louis work truck accident attorney, many people permit anger and confusion to cloud their judgment. This often causes them to avoid submitting a claim after an accident in St Louis MO.
After a collision with a commercial truck, dealing with insurance claims, or taking the trucking company to court for a settlement, it is often too complicated for an injured victim of a truck crash to navigate without a St Louis personal injury lawyer. In addition to providing closure, victims may be able to recuperate the expense of medical costs and lost wages.
For adequate representation by the right personal injury attorney, contact BWO to receive the legal advice and compensation for your medical bills and any pain and suffering. You will be glad you did.