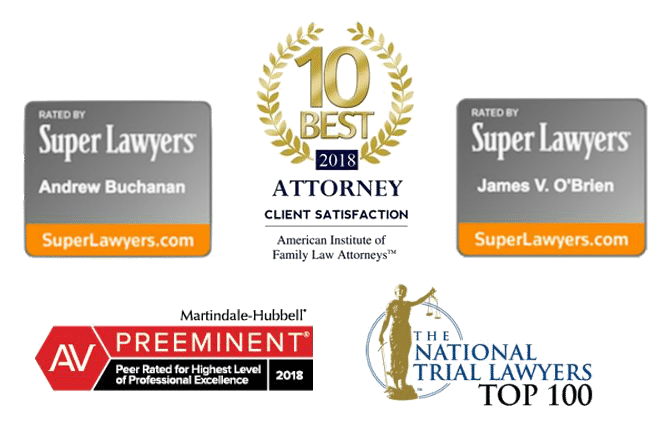 St Louis Car Accident Specialists
As your St Louis MO car accident lawyer, the attorneys at Buchanan, Williams & O'Brien have the experience you need to get the results you want.
Buchanan, Williams & O'Brien have been a trusted law firm serving Missourians for over 40 years.
Committed to always treating clients with courtesy & respect
Benefit from the unrivaled experience of our statewide team of lawyers
Trust the proven success we've delivered to clients for decades
See also: Car Crash St Louis
St Louis Car Accident Attorney
A St. Louis car accident can be an overwhelming and stressful experience, and many of these motor vehicle accidents result in devastating, life-changing injuries. When dealing with medical expenditures and lost earnings while you recuperate, the financial weight of an accident-related injury can be debilitating for you and your loved ones. You do not have to go through this challenging time alone. The car accident attorneys at Buchanan, Williams & O'Brien are here to help.
The essential thing for you to concentrate on throughout this tough time is recovering from your injuries. Having a car accident attorney handle your case can help you go through the difficult part of a car accident lawsuit with ease. You do not need the added burden of attempting to negotiate your car crash settlement with the insurer. We will take care of your claim so you can focus on caring for yourself and your family.
Car Accident Lawyers St Louis MO
The personal injury lawyers at Buchanan, Williams & O'Brien have a proven track record of successfully assisting individuals with major injuries such as spinal cord injuries from car accidents in St. Louis, and we will fight to secure the optimum settlement for you.
If you or a loved one has sustained serious injuries at the hands of another driver, you should seek legal assistance from St. Louis car accident attorneys as soon as possible. Please do not hesitate to contact our law firm for a free consultation to discuss how we can help you recover the damages you deserve or submit car accident claims.
HOW AN AUTO ACCIDENT ATTORNEY IN ST. LOUIS CAN HELP
Although no laws or regulations require that you retain the services of Missouri car accident attorneys, having a trusted St. Louis lawyer on your side has substantial advantages. A knowledgeable car accident attorney can secure your legal rights and make sure that you can pursue a legal claim for a monetary settlement.
Benefits of Hiring an Auto Accident Lawyer in St Louis
While you might try to assemble your claim and send it to the at-fault motorist's insurance company, you will have a tough time getting paid. The insurance company and its attorneys do not have your health and well-being in mind. Minimizing their liability is their top priority. When car accident victims attempt to work directly with the at-fault motorist's insurer, they typically try to either reject the claim or offer a small settlement that does not cover all of the costs for recovery. If you consent to a minimal settlement, they will ask you to sign away any future legal rights to seek a settlement, leaving you high and dry with a mountain of expenses that have not been covered. Your attorney will handle the insurer in your place to guarantee that you are legally protected.
Our skilled St. Louis car accident lawyers can:
Examine the accident and determine all possibly accountable parties

Discover all the insurance policies available for compensation

Pursue complete settlement for your physical and financial recovery
When you hire a car accident lawyer in St. Louis, MO, you'll be working with an expert with the negotiation skills needed to get results. You have enough on your plate after a motor vehicle accident – let our law firm manage the overwhelming amount of paperwork and legal procedures that need to take place throughout this time.
Confused about car accidents in St Louis? We are here to answer your questions.
When to Speak with a St Louis Accident Lawyer
Generally, most minor car accidents can be solved by filing a claim with your insurer. However, if you have suffered an injury, can't identify who is at fault, or are having issues with your insurance company (e.g., there's a conflict over how much you'll have to pay or how much you'll get), you should speak with a car accident lawyer. It does not just take disastrous injuries to win an injury claim.
After a car accident, we advise consulting an attorney as quickly as possible. Without an attorney, you might endanger your legal right to obtain a reasonable monetary settlement for your personal injuries. The evidence from car accidents can break down with time, and the quicker your attorney can begin to examine and gather details, the more complete, precise, and timely your claim will be.
Even if you are uncertain about who is at fault for your mishap, and even if you aren't sure if you wish to pursue a case, speaking with a personal injury lawyer provides you the chance to tell your side of the story, understand your legal choices, and learn what strategy is best for your situation.
What to Do Before Contacting a Car Accident Attorney St Louis
In the immediate aftermath of an auto collision, the concern of "what do I do?" will most likely be managed for you. When the police are contacted, they will respond to the scene, take notes, submit a report, and ask questions. In a lot of cases, an ambulance might even show up on the scene and transfer you to a medical facility, especially if you have serious car accident injuries.
From there, however, the actions you take are vital in ensuring that you obtain the complete compensation you deserve. Here's what we recommend doing soon after a motor vehicle accident:
Collect evidence at the scene of the accident. The more evidence you collect, and the faster that you do, the more likely it is that you will have a strong case. If you are able, get witnesses' info, take pictures of the scene and damages, and take notes about what happened while the memory is still fresh.

Seek treatment. The signs of an injury may not present themselves early on, so even if you do not believe that you need to visit the hospital, you should still visit a doctor for an examination. If you do not have a record of your injuries and medical treatment, obtaining compensation for medical bills might be a lot more difficult.

Contact a lawyer. Calling a personal lawyer as quickly as possible after your accident for a free consultation is always a good idea. It can help in future issues like getting an experienced St. Louis Worker's comp lawyer.
You may be tempted to contact the insurance company following an automobile accident, but it is best to talk to an attorney prior to speaking with an insurance provider and to let your lawyer manage all interactions. If you need to speak to an insurance company, nevertheless, keep your discussion simple and factual. Usually, you should only report the following:
You were involved in a car accident

There was property damage from the accident

You sustained injuries in the accident

You exchanged insurance details with the other driver or drivers

You contacted the police

You filed a police report
When you explain your injuries, do not hypothesize about their nature and seriousness. Rather, stick with standard, fact-based declarations such as "I injured my back" and allow your physician and your medical records to fill in the information. Do not allow the insurance adjuster to bully or pressure you into making extra declarations.
Above all, never assume fault. It may seem respectful to apologize to the other parties after a wreck, but assuming fault might mean losing the settlement that you require and are worthy of after an auto accident.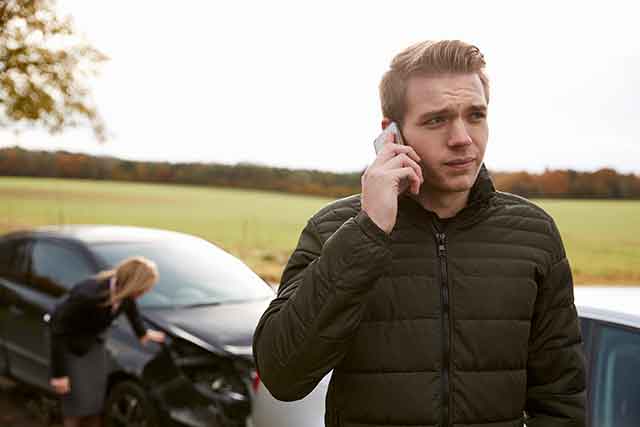 WHAT DAMAGES CAN AN AUTO ACCIDENT LAWYER IN ST LOUIS HELP RECOVER?
Insurance typically covers a few of a car accident victim's medical bills. However, other expenses related to recovering from car accidents often far exceed what insurance covers. Victims of car accidents might also be entitled to payment for the following:
Lost earnings due to time off work to recuperate from the injury or to take care of an injured relative
Lost future earnings of a victim who passed away
Long-term care and rehab services
Pain and suffering arising from the accident and the trouble of coping with the injury or the loss of a loved one
Property damage, such as the vehicle the victim was driving and any belongings that were damaged
Punitive damages might likewise be offered in cases where the party who is accountable for the accident acted in a particularly reckless or negligent manner. Courts award these damages when the accountable party must be penalized and prevented from ever again acting in a way that could harm others.
When we first consult with a prospective client, we analyze the facts of their specific case to determine which types of damages might be available. While there are no guarantees in any given case, consulting with our team of skilled personal injury attorneys in St. Louis is typically the most reliable way to determine what type of compensation may be owed to you.
What is the Average Settlement for a Car Accident in St. Louis, Missouri?
St. Louis car accidents where no one was injured usually result in settlements between $3,000 and $15,000. Of course, there isn't a fixed amount because the settlement can vary depending on the damage caused as well as whether the accident involved a truck or motorcycle that was damaged.
Types of car accidents with no injury victims can usually be handled between the drivers' insurance agencies. That means the whole process would be a lot quicker, so compensation may be expected within several weeks.
On the other hand, the average settlement for car accidents involving physical injuries can be difficult to precise. The settlement in that car accident case can depend on the following:
The nature of the traffic accident
The severity of the car accident injuries
The number of lost wages, medical expenses, and other losses
Also, if the at-fault driver is considered a negligent driver because of his or her actions, that may even strengthen your car accident case. However, if multiple parties are at fault, the case can become even trickier.
Considering all the factors, the average car accident settlement in St. Louis, Missouri, can range anywhere, starting from $15,000 and may even be over one million dollars.
If someone were injured in a car accident, the wait would definitely be longer than several weeks. Also, if the injured party wants to file a lawsuit against the negligent driver, the wait would be even longer, depending on the court process.
Best Accident Lawyer St Louis
At Buchanan, Williams & O'Brien, we understand that the whirlwind of pain and stress that occurs after a car accident can make it tough to consider legal matters. We are here to take the responsibilities of a car accident claim off of your shoulders. We will manage the process from start to end, and you can rest assured that we will secure the best possible outcome for your case.
Our car accident lawyers know how to handle insurance companies. Each of our attorneys has a strong background in personal injury representation and will stand with you throughout your journey to justice to ensure that your rights are secured each step of the way. Our law firm has handled every kind of car accident claim, and we understand the techniques utilized by insurance companies to unjustly limit the compensation you are entitled to by law.
Contact a St Louis Auto Accident Lawyer
Schedule a free consultation with Buchanan, Williams & O'Brien today to talk with us about our knowledge and experience handling car accident cases like yours. Missouri has complex and rigorous standards when it comes to handling these cases, and a knowledgeable St. Louis car accident lawyer is a must when it's time to protect your rights and obtain the justice you are worthy of.
Get expert help with car accidents St Louis.