Dedicated Workers Compensation Lawyers in St. Louis
Helping Victims of On-the-Job Injuries
On-the-job injuries can be the beginning of a trying time in your life. In addition to dealing with the physical and emotional pain of an injury, you have to deal with the workers' compensation system.
Workers' compensation is supposed to be a streamlined system that quickly gets you medical treatment, wage replacement, and payment for your permanent injuries. That is often not the case. Workers' compensation insurance companies have a financial incentive to delay, deny, and discourage. That is what they do.
Top Reasons People Hire a Workers' Comp Attorney
Workers' compensation is not a handout: Some of our clients are uncomfortable about filing a workers' compensation claim because they think of workers' compensation as a "handout." It is not. Workers' compensation is an insurance benefit required by law as a bargain between employees and employers.
Employees in St. Louis, MO, have few legal protections. Employees cannot sue their employers in court for negligence, and employers can fire employees for (almost) any reason, including when a work injury leaves them unable to work. The trade-off is that employees in St. Louis are protected by workers' compensation which provides them medical bills reimbursement, temporary wage replacement, and compensation for permanent injuries suffered on the job. It is one of the few protections for American workers.
Missouri workers' compensation laws require that most businesses carry worker's compensation insurance, intended to protect employees if they are injured on the job. In fact, every business that has five or more employees must have this type of insurance coverage. Although there are some exceptions, an injured worker usually has the right to pursue a worker's comp claim.
Don't fear having a lawyer file a workers' compensation claim: It is against the law for your employer to fire you for filing a workers' compensation claim. After all, if employers try to discourage workers from filing claims, the employer is evading its part of the "bargain" and its obligation to injured workers.
While we understand fears of filing, it is important not to let them stop your Missouri workers' compensation attorney from filing an injury claim when injured on the job.
A Lawyer Can Help You Understand Your Rights in St. Louis, Missouri
If you are injured at work, you have a right to three workers' compensation benefits under the law:
Medical care:

You are entitled to reimbursement for

the medical bills for the necessary treatments to cure your work injuries.
Temporary wage replacement:

 

You have a right to weekly payments while you are injured and unable to work.
Permanent injury payments: You have a right to permanent total disability payments if you are injured and unable to work as a result of your injuries, or permanent partial disability payment if you are able to return to work.
St. Louis Workers' Compensation Claims Explained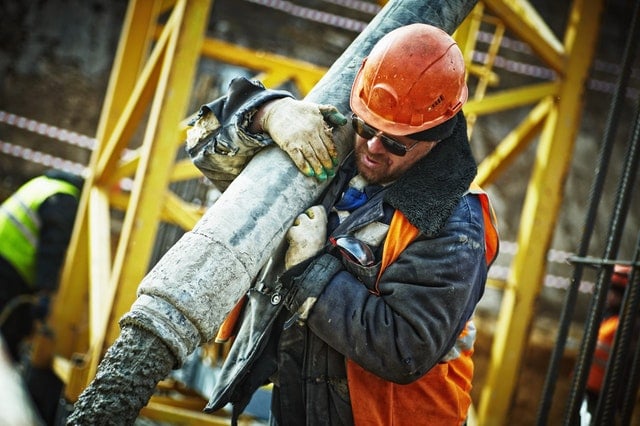 If you file a workers' comp claim, there are Missouri laws to protect you from retaliation or discrimination from your employer. Our workplace discrimination attorneys in St. Louis understands that the laws in Missouri give employees the right to recover compensation if they have been injured at work, and we represent clients in the event their employer impedes on this right by firing, demoting, or harassing them for making a claim.

It is not in an employer's best interest in St. Louis for an employee to file a workers' compensation claim, so some employers try to discourage from making compensation claims—especially if the employer is self-insured and would be paying the compensation benefits out of their own pockets.
Buchanan, Williams & O'Brien, P.C.
in St. Louis, MO, have seen cases in which an employer will fire an employee if they attempt to pursue full benefits for permanent injuries sustained on the job. Our law firm believes in fighting for the rights of Missouri employees, and as any dedicated workers' compensation attorneys, we are here to help you get the compensation you deserve. Reach out to our law office and schedule a free consultation.

Workers' Compensation Injuries in St. Louis, Missouri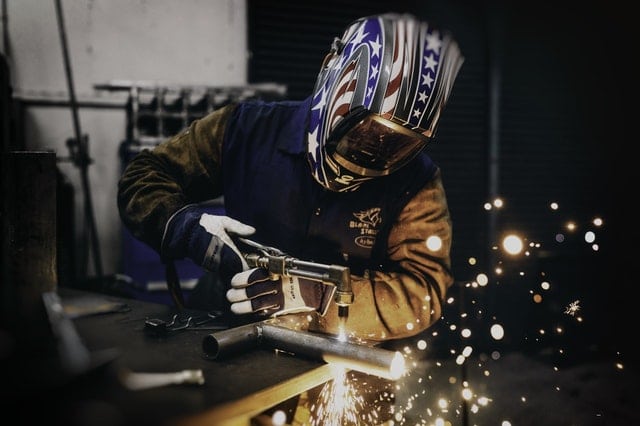 Helping You Get Back On Your Feet After an Injury in St. Louis
Suffering an injury at work is painful for your body and your wallet, as you can possibly end up missing time at work. The good news about these types of injuries is that you may qualify to receive compensation during your recovery. The St. Louis, Missouri, personal injury attorneys at Buchanan, Williams & O'Brien, P.C. know how to help you get the legal and financial compensation and the proper medical care that you need to make a speedy recovery from your injury.
Workers' Compensation Law in St. Louis, Missouri
Depending on the circumstances of your injury in St. Louis, MO, you may be entitled to compensation. If you were injured due to the actions of your coworkers, then you are able to file a legal claim and receive financial compensation. You can also file a workers compensation claim if you were injured by defective equipment, which may also be grounds for a product liability legal claim.
Other circumstances that qualify you for a workers' compensation claim including:
Motor vehicle accident while on-the-job
Carpal tunnel syndrome caused by work-related duties
Occupational diseases, such as loss of hearing and vision
Retaliation Following a Workers' Comp Claim In The State of Missouri
As an employee in Missouri, you have the right to file a workers' compensation claim when injured at work. State laws prevent your employer from discriminating against you following the submission of the compensation claim. While most employers are aware of the legal protections you are given, some choose to ignore them and create a hostile work environment for you anyway.
Workers' Comp Benefits in St. Louis, Missouri: What You Need To Know?
How Can a Workers' Comp Lawyer Help Injured Victims Get Compensation?
Those who have been injured in a workplace accident in Missouri can have their world turned upside down. As these injuries can be severe, recovering from them and returning to life can take years and cost a considerable amount of money. An experienced workers' compensation lawyer from our law firm will help you get fair compensation for workplace injuries while protecting your rights.
Workers' Compensation Benefits Available in St. Louis, Missouri
Depending on the injury sustained in the workplace in St. Louis, the benefits offered by the state of Missouri can vary (a workers' compensation lawyer from our team is happy to explain). A person who suffers a back strain will receive different benefits from another person who lost a body part. Payments are also determined based on the recovery time. However, a St. Louis workers' compensation attorney can tell you that most cases calculate benefits using the worker's average weekly wages.
Benefit payments in St. Louis, Missouri can occur in ways such as:
Temporary partial disability—assuming the person is able to continue working even partial hours, this method subtracts the new wage from the former, normal wage and gives two-thirds of that amount back to the person in recovery
Temporary total disability—a person unable to return to work receives two-thirds of their weekly wages until they can return to work
Permanent partial disability—as above, those who suffered injuries that prevent them from returning to work receive two-thirds of their weekly wage, payable in a lump sum if desired
Permanent total disability—this payment is a lifetime benefit of two-thirds of the wage at the time of the injury, available in a lump sum if desired
Top 10 Reason to Hire a Workplace Compensation Attorney in St. Louis, Missouri
 Our St. Louis Workers' Compensation Lawyers Are Ready to Help
1. Claim Denied
This is the most obvious reason why you need to hire a workers' compensation attorney in St. Louis, Missouri. You report the injury, request medical bills, lost wages, and other benefits and reimbursements, and the employer/insurer refuses. An attorney can explain the situations where the employer/insurer has investigated the injury claim and there are serious questions about whether the claim is compensable. Unfortunately, as any lawyer, we see many cases where no investigation (or half-hearted investigation) is done, and the employer/insurer still denies the claim.
2. Claim ignored
Workers' compensation is supposed to be a quick and efficient system for giving care and benefits to injured workers in Missouri. The system only works this way if employers/insurers live up to their obligations. This is when an attorney needs to step in. The law and common courtesy require that they timely respond to worker injuries. After all, injured works are physically, emotionally, and often financially hurting – a Missouri workers' compensation lawyer can help.
3. Fired after making a claim
Employers are not required to hold your job for you if you are injured and unable to work. If you are fired without cause, you are still entitled to all of your workers' compensation benefits. However, some employers will make up a reason or "cause" for firing an employee after a work injury to avoid paying TTD benefits. Missouri law prohibits employers from firing workers for making a workers' comp claim.
4. Make work jobs
If your doctor releases you back to work with restrictions, your employer can make a modified job available within the legal restrictions. If it does so, your employer does not have to pay TTD. Many of these jobs involve things like sitting in the office opening mail and are often painful to a recently injured employee.
5. Refusal to honor work restrictions
Some employers in St. Louis, MO, say they will make a job available within your medical restrictions – but they do not. They will put you in a job that requires you to lift more than you are supposed to or sit longer than you are able. This can cause unnecessary pain and risk of further injury in Missouri.
6. Bills unpaid, prescriptions unreimbursed
Employers are often slow to pay or deny prescriptions and medical referrals for workers who need attention right away. A personal injury lawyer from our firm has no problem reaching out on your behalf. Speak with tough attorneys who know how to beat the insurance companies!
7. Refusal to authorize medical treatment for workers
Employer/insurance companies choose the doctors you see, and sometimes they refuse to provide the medical care recommended by their own doctors. We will stand up for your rights!
8. Late TTD checks
Late TTD checks are another common form of harassment. The check from the insurance company should arrive every week, and injured workers rely on these checks to pay their bills and feed their families. There is no excuse for delayed TTD checks. Employers/insurers know workers rely on these checks to make ends meet but they far too often harass employees by delaying payments after the injury. Our workers' compensation attorneys do battle with insurance companies all day every day. Contact our law firm now!
9. Refusal to pay for permanent damages
Employers will sometimes provide the personal care they are obligated to provide but then fail to pay the employer for permanent injuries after they reach maximum personal improvement. Sometimes, even if you've tried to be fair, you need a personal injury lawyer in Missouri to have your back, contact us today and schedule a free consultation with our workers' compensation lawyers.
10. Low –ball offers for permanent injuries.
The doctors were chosen by the employer/insurer often give you an impairment rating once you have reached maximum medical improvement. These ratings are usually too low and a personal injury lawyer from our firm can spot these a mile away. They often try to justify these low ratings by claiming your injuries are "pre-existing" conditions and not related to the work accident.