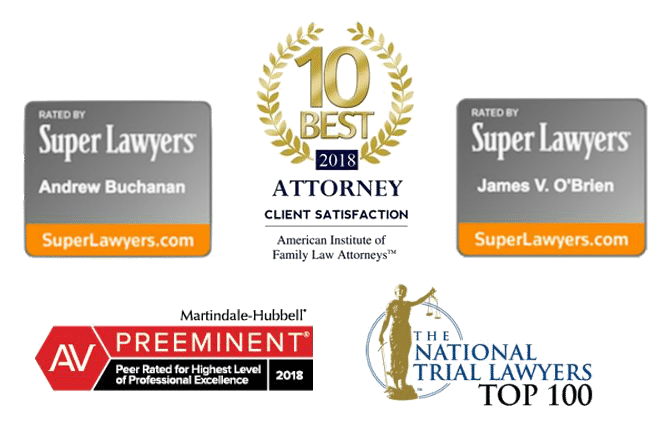 St Louis Motorcycle Accident Specialists
As your St Louis motorcycle accident lawyer, our attorneys will provide the legal help to get you the fair compensation you deserve so that you can recover from your accident in peace.
Buchanan, Williams & O'Brien have been a trusted law firm serving Missourians for over 40 years.
Committed to always treating clients with courtesy & respect
Benefit from the unrivaled experience of our statewide team of lawyers
Trust the proven success we've delivered to clients for decades
LOUIS MOTORCYCLE ACCIDENT ATTORNEY
Countless Americans delight in the excitement and liberty that comes with riding motorcycles without ever expecting to require legal representation and the services of a motorcycle accident lawyer. Unfortunately, an increased risk of crashes and life-threatening injuries comes with the freedom and fun of the open road. Additionally, bike riders are 35 times more likely than those in other vehicles to suffer serious injuries and even death. This is partly due to their lack of protection and partially because other drivers may fail to see them.
If you experienced a motorbike accident, you might question what occurs next. This is when a motorcyclist should contact a St Louis motorcycle accident attorney with a sufficient experience, such as those on the team at Buchanan, Williams, & O'Brien.
Motorcycle Accident Injury Lawyer
With this increasing trend of motorcycles, the rate of fatal motorcycle accidents has been increasing. An experienced St Louis motorcycle accident lawyer is necessary when motorcycle accident victims have been physically injured or otherwise economically disadvantaged. This can include medical expenses, loss of income, and vehicle repairs or replacements.
Motorcyclists who have been hurt in these types of accidents should talk with reputable St Louis motorcycle accident attorneys to see what alternatives are available for reimbursement.
Dealing with serious motorcycle accident injuries is already painful enough. Adding the expenses one might suffer to get treated makes things worse. However, having experienced St Louis motorcycle accident attorneys can help you with accident claims and fight for your right in court.
MOTORCYCLE ACCIDENT LAWYER NEAR ME
Many motorcyclists who are injured in accidents may ask, "Where is a motorcycle accident attorney near me?" In a bike crash, a rider is frequently ejected from the saddle with terrific force. That alone can cause a neck or head injury.
Other most common injuries include road rash, which is caused by skin scraping as the rider skids across the road, bruises, fractures, and broken bones. Some of these injuries are painful but not lethal. Those who are injured in a motorcycle collision can also suffer serious, life-threatening injuries, including different spinal cord injuries, as well as traumatic brain injury. These injuries can cause paralysis, severe brain trauma, or death.
When you have been involved in a motorcycle crash, look for a Missouri personal injury attorney with ample experience and a credible reputation. They can thoroughly examine the facts and offer a detailed plan of action for your motorcycle accident case. In addition, you may be entitled to pursue compensation that can cover your medical bills.
Your personal injury attorney will help you file a motorcycle accident case claim and prepare everything needed to protect your rights in court. During these times, the right attorney with extensive experience in dealing with St Louis motorcycle accidents can take care of everything for you.
Why a Motorcycle Accident Attorney Near Me Might Be Necessary
There are many reasons a motorcyclist might seek nearby motorcycle attorneys. Although many injuries take place due to alcohol impairment, other causes include:
Failure to use or observe turn signals

Failure to yield the right of way

Inexperience

Speeding or reckless driving

Texting while driving or distracted driving
Motorcycle accidents often occur due to the negligence of another driver. If any of these factors played a role in causing an accident, motorcycle crash victims or their families could hold the negligent party responsible by filing a motorcycle accident claim. Unfortunately, car and truck drivers fail to pay adequate attention and disregard their obligation to keep an eye out for motorcyclists. This can trigger traumatic biking disasters.
With so many potential factors involved, anyone who has been impacted by motorcycle accidents should seek counsel. If your loved one was injured in this type of collision, contact Buchanan, Williams & O'Brien law firm. We have years of experience dealing with motorcycle accident cases. Our personal injury attorneys at BWO provide free consultation, help, and legal advice you need. 
Confused about motorbike mishaps? We are here to answer your questions.
CONSULTING A ST. LOUIS MOTORCYCLE ACCIDENT LAWYER
Hiring an experienced motorcycle accident lawyer is necessary, as many motorcycle accidents can be rather intricate, typically needing substantial examination. Depending upon the situation, there might be several parties at fault. These include, but are not limited to:
The biker

Other drivers

The manufacture of the automobile or motorcycle

Those responsible for roadway repairs
Although other drivers are often at fault, it's a common misconception that motorcycle riders never share the blame. According to NHTSA traffic facts, over 40% of fatal motorcycle accidents occurred due to alcohol impairment of the riders. In addition, in two-vehicle crashes, motorcycles being struck in the front could be considered the leading cause of fatal motorcycle accidents (76%), while only 7 percent were struck in the rear. Also, fatal accidents happened more often in urban than rural areas, in locations that weren't intersections.
Among other non-motorist-related causes of motorcycle accidents are poor weather or road conditions and mechanical defects of the motorcycle.
As attorneys with years of experience serving motorcycle accident victims, we suggest all motorcyclists consult with a lawyer. If you have been in a motorcycle accident, it is your right to seek legal consultation and ask about a personal injury claim.
No matter what the reason is, you shouldn't be the one holding the weight of your pain & suffering and medical bills all alone. Many motorcycle accidents involve the negligence of other parties, but things get difficult only for one.
So, even if you think that you got common motorcycle accident injuries, it is advised to seek compensation for your losses.
Handling Negligence Claims
Motorcycle accidents result in serious injuries more often than other types of accidents because the rider is far more exposed to impacts with hard surfaces than drivers and passengers of enclosed vehicles. However, most motorcycle accident claims are similar to claims for car accidents because an injured motorcyclist can hold a negligent party responsible for their damages.
Serious motorcycle accidents can involve catastrophic injuries that may require expensive medical treatment or a long recovery. Some of the injuries sustained, such as head injuries and spinal cord injuries, can lead to lifelong medical costs.
If the insurance company refuses to offer fair motorcycle accident compensation, taking your motorcycle accident lawsuit to court can be the only way to secure compensation for your injuries.
Damages you are entitled to are divided into non-economic damages and economic damages. While economic damages can include past and future medical care, lost wages, and future lost earnings, non-economic damages can include pain and suffering and loss of enjoyment of life.
Statute of Limitations
The state of Missouri has a 5-year statute of limitations for filing personal injury claims. That means, under Missouri law, you have five years from the date of the accident to claim compensation for the injuries that arose from a motorcycle accident. But, for example, if a motorcycle accident in St. Louis caused by another negligent driver results in death, the rider's surviving family members may be eligible to file a wrongful death claim. However, wrongful death lawsuits have a statute of limitations of three years.
Getting a free consultation from a reputable law firm in St Louis like Buchanan, Williams, & O'Brien can provide clear and detailed counsel in a difficult and confusing time. We have managed to represent numerous motorcycle accident lawsuits in court, including drunk driving and wrongful death claims.
Choose the Right Motorcycle Accident Attorney for Missouri Statutes
The best lawyer will understand and thoroughly explain the intricacies of Missouri Revised Statutes § 537.055. Missouri is a comparative negligence state, meaning that liability is usually, in some manner, shared amongst the participating parties.
Although riding the motorcycle at the time of a collision does not prove comparative negligence, if you were speeding or riding without a helmet, a civil court may find that you were partly responsible for the accident. They would then assign a portion of the liability to you and decrease your recoverable settlement.
What type of compensation can a victim expect from a case handled by a St. Louis motorcycle accident lawyer?
In St. Louis, a victim of a motorcycle accident can expect several types of compensation with the help of an experienced lawyer. These compensations aim to alleviate the financial, emotional, and physical burden caused by the accident.
Most motorcycle accidents result in physical injuries. Therefore, victims can seek damages for medical expenses, including future medical costs, if the injuries have long-term effects.
Compensation for lost wages, both current and future, can also be claimed if the injuries limit the victim's ability to work.
Pain and suffering, often harder to quantify, is another area for compensation. This considers the emotional and physical distress caused by the accident. Loss of consortium may also be claimed if the injuries have significantly affected the victim's relationship with their spouse.
In cases where the at-fault party is uninsured, the victim may rely on their uninsured motorist coverage. It's important to have a knowledgeable lawyer to navigate these complex claims.
Motorcycle accidents in St. Louis may also involve punitive damages in cases where the defendant's behavior was particularly negligent or reckless.
The exact compensation amount varies case by case, reflecting the specific circumstances and severity of each accident. A proficient lawyer ensures victims receive the maximum compensation available under the law.
What is the average duration of a motorcycle accident lawsuit in St. Louis?
The average duration of a motorcycle accident lawsuit in St. Louis can vary greatly depending on several factors. Typically, a case can take anywhere from several months to a few years to resolve.
The timeframe is influenced by the complexity of the case, the severity of the injuries involved, and whether the case goes to trial or is settled out of court.
Simple cases with clear liability may reach a settlement in a few months. However, if the case involves serious injuries, multiple parties, or disputes over fault, it could extend to years.
A trial case usually takes longer than a settlement due to the involvement of various stages like discovery, pre-trial motions, and the trial itself.
Despite these timelines, a skilled motorcycle accident attorney will strive to resolve the case as efficiently as possible while ensuring the client's best interests are served.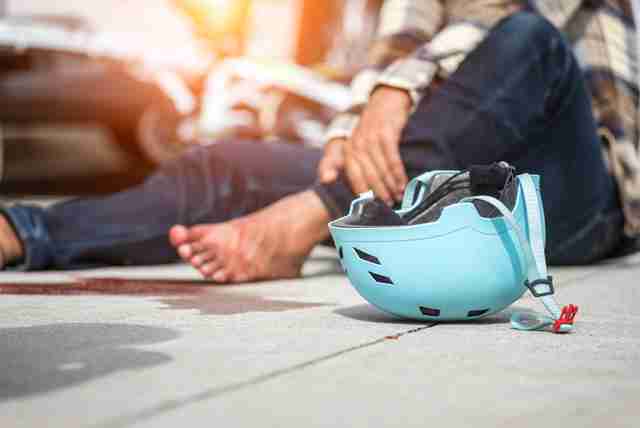 ST LOUIS MOTORCYCLE ACCIDENT: WHAT STEPS YOU SHOULD TAKE
With so much at stake, there are several steps that you should take if you are in a motorbike crash.
1. Call the Police
When you get into an accident, the first thing you should do is call for help. Call the police immediately so that they can take necessary notes of the accident. The police will also help with the traffic and get you to safety. It is essential not to leave the accident scene before the arrival of the police officers since it can result in criminal charges.
2. Seek Medical Attention for Any Injuries
Your health and physical wellness is the most important thing. Call the ambulance immediately to seek necessary medical attention. Even if you think that you got minor injuries, the best thing to do is to undergo a detailed medical checkup.
In case of severe injuries or traumatic brain injuries, take necessary care and attention and keep your medical records safe for the compensation claim.
3. Photograph Any Property Damage
If you are not severely injured in a motorcycle collision, make sure to write the names of the other driver involved in the crash and their insurance information. Other details, such as the license plate number of their car or their driver's license information, may be helpful. If there are witnesses, try to take their statements.
If there is any property damage, you should take photographs as proof. It will help you later on in the case. You can also take pictures of your injuries. Evidence of the collision, such as photos, witness statements, and police reports, may be crucial to establishing fault in the St. Louis motorcycle accidents.
4. Don't Talk to Insurance Companies!
The insurance companies will try to come up with absurd compensation offers. Sometimes, the insurance company may refuse to pay for your losses. So, it is suggested not to speak with them without consulting with motorcycle injury lawyers. Do not admit fault, even if you believe you are responsible for the crash.
5. Contact an Experienced Missouri Attorney
Once you get back to your senses, try to consult with an experienced motorcycle accident attorney. He will understand the facts, check accident scene details, and help you get maximum compensation.
It is also essential not to get your motorcycle repaired right away. Your insurance agent or the insurance agent of the other driver's insurance company may want to inspect the bike and the nature of the damage. Having your bike repaired before the inspection may prevent you from obtaining compensation.
If you witness the crash, you should follow the same steps. These actions provide necessary evidence when victims consult experienced motorcycle accident attorneys.
MOTORCYCLE ACCIDENTS MISSOURI INJURIES
What should motorcyclists do after motorcycle crashes in Missouri, especially if they have sustained injuries? Avoid offering a recorded personal statement to an insurance company. Even your own insurance provider's primary goal is to mitigate expenses. Therefore, your insurance agent might use this statement to decrease the amount of your settlement.
Begin by collecting as much detail about the injuries as possible. Collect the names and phone numbers of any witnesses. Exchange details with the additional drivers the same as after any other car wreck. Notify the local police department of the incident so that an officer can make a report. Take pictures of the damage and anything else pertinent to the collision. Call 911 to get medical assistance instantly if you or somebody else is hurt.
Then reach out to a personal injury lawyer for help with seeking compensation you may be entitled to.
Navigating Motorcycle Accident Deaths
Overall, St. Louis motorcycle accident statistics show that motorcycle crashes around St Louis, MO, contribute to a total of 4,000 individuals who die and 80,000 who are injured on the road. Since they are in a significantly smaller vehicle and totally exposed, motorcyclists are at a substantially greater risk of injury or death when another vehicle is involved. Additionally, bike riders are 30 times more likely to pass away in a crash and five times more likely to be hurt when compared to car motorists.
According to statistics from the Missouri State Highway Patrol (MSHP), although motorcycles typically account for only around 2% of all accidents involving motor vehicles in 2017, motorcyclists were involved in more than 10% of fatal accidents. In addition, the majority of reported motorcycle accidents involve personal injury.
Fatal motorcycle accidents happen more often than people are aware of. Even if suffered injuries don't result in the rider's death right away, many motorcycle accident injuries that go unnoticed initially can cause serious harm if left untreated.
If your loved one was killed in this type of collision or died due to the suffered injuries, you want answers and a feeling of retribution. A BWO Missouri wrongful death lawyer, can provide a free case overview, as well as legal help, so you can begin the healing process.
WHAT ARE YOUR MOTORCYCLE ACCIDENT CLAIM OPTIONS?
Depending on the particular circumstances and whether you have been injured, you may be entitled to motorcycle crash compensation. There are several options that personal injury lawyers may propose to you.
If you're less than fifty percent at fault for the accident, you can choose to sue the other party. You may be entitled to:
Recover compensation for pain and suffering

Having your medical treatment and medical bills paid

Motorcycle repairs or replacement

Reimbursement of current and future lost wages
Make sure to get the right representation for your accident case, as there are specific regulations and laws that apply to different circumstances. For instance, if you are in a wreck with a big rig, a tractor-trailer accident attorney will know all of the Federal Motor Carrier Safety Regulations and be able to tell you if the truck driver or company violated any of these.
Motorcycle Accident Lawyers
Since the lives of motorcyclists who are hurt in motorcycle accidents can alter substantially, it is vital to consider motorcycle accident lawyers to assist in the case. In addition to physical suffering, motorcycle riders often experience mental and emotional trauma. That's why it's important to hire experienced attorneys who will defend your rights with insurance companies.
Is It Worth Hiring a Motorcycle Accident Attorney?
Dealing with motorcycle crash aftermaths, including insurance, is a hard job. Unless you have negligible injuries with zero chances of any unpredictable severities, it is suggested to have an experienced attorney. Consulting with St Louis motorcycle accident lawyers will help you protect your rights in court and get the best outcome from the lawsuit.
Can I Sue After a Motorcycle Accident?
After a motorcycle crash, you can sue the responsible party to get financial compensation for your losses. Bearing the pain of injuries is already very difficult, and things get hard if higher medical bills are also added. So, filing a lawsuit against the at-fault driver is the best option to consider. However, consulting with an attorney before filing the claim would be better.
Free Case Evaluation from St. Louis Motorcycle Accident Lawyers
If you or a loved one has been affected by a motorcycle crash, you must consult a law firm like Buchanan, Williams & O'Brien to find the best options. They can provide legal help, as well as obtain the compensation you are entitled to receive. Contact them today for a free case consultation.