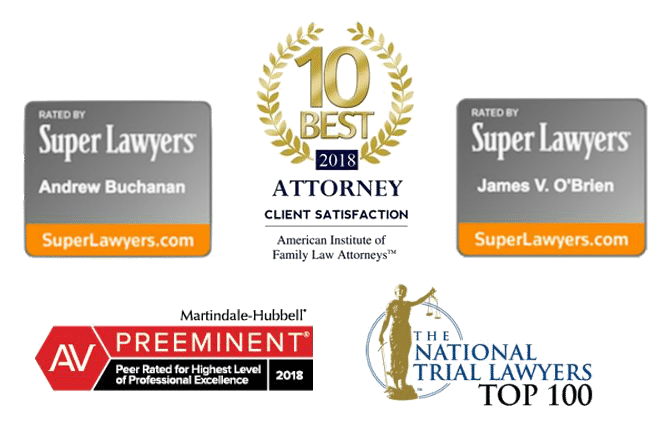 St Louis Truck Accident Specialists
Need details about mental health in the workplace and workers' compensation coverage in Missouri? Contact Buchanan Williams & O'Brien. We can provide the details.
Buchanan, Williams & O'Brien have been a trusted law firm serving Missourians for over 40 years.
Committed to always treating clients with courtesy & respect
Benefit from the unrivaled experience of our statewide team of lawyers
Trust the proven success we've delivered to clients for decades
Are Mental Health Issues Covered by Workers' Compensation in Missouri?
Mental health involves your psychological, emotional, and social well-being. Your mental health can affect your actions, how you think and respond to issues. It can also affect your ability to earn a living or function properly in the workplace.
According to the American Psychological Association (APA), the work environment is one of the primary causes of poor mental health among American employees. But when it comes to receiving workers' compensation benefits for workplace injuries, the focus in many cases is on physical injuries.
Mental or psychological injuries are often overlooked or downplayed, perhaps because they are less visible. Still, the effects of mental injuries or health issues are no less devastating.
Thankfully, Missouri workers' compensation law covers mental and physical injuries, allowing you to claim and obtain workers' compensation benefits if your mental health has suffered because of your job. 
This guide provides some insights into the legal requirements for the mental health compensation process. This information is generic, so while it can offer significant guidance, you'll likely need skilled workers' compensation attorneys to help you succeed with your claim. Read further to learn more. 
Types of Workplace Mental Injuries Covered by Workers' Compensation in Missouri
Missouri workers have the right to a safe and healthy working environment. When incidents at work lead to physical or psychological injuries, they also have the right to be compensated for their injuries and receive payments to make up for lost wages, medical, and other related expenses. 
You can claim compensation for different types of mental health issues in Missouri, such as:
You must establish that the injuries are work-related to qualify for compensation. A mental injury is work-related when it happens in any of the following ways:
Mental Health Issues Following a Physical Work Injury 
An employee who has suffered physical injuries after a work accident may face mental health issues after their injury. Employees in this category include those who become depressed because their injury led to a significant physical disability or reduced their ability to function as before. Such employees may be entitled to further therapeutic or medical care to help them recover their mental health while receiving physical treatment. 
Mental Health Issues After a Traumatic Incident at Work
In such cases, mental health issues begin after the employee experiences psychological trauma without a corresponding physical injury. For instance, a store or bank employee who is held at gunpoint during a robbery of their workplace may develop anxiety-related mental health issues or panic attacks, which could affect their ability to return to work.
If this is your experience, you may be able to get compensation for the trauma you suffered. But such cases are often difficult to prove, and you may need a medical diagnosis from a qualified mental health professional and professional legal counsel to succeed. 
Mental Health Issues Due To an Unconducive Work Environment 
A hostile or toxic work environment can lead to psychological stress. Such issues may be caused by incidents of harassment, bullying, or discrimination and could affect a person's life and productivity. If you are working in an unduly stressful work environment, consider making a formal report to your employer. The report could help improve your circumstances if your employer intervenes. It could also serve as evidence for your workers' compensation claim.
Confused about truck accidents in St Louis? We are here to answer your questions.
Proving Your Mental Health Compensation Claim Under Missouri Law
As stated in the previous section, you need to establish a direct relationship between your mental illness and your job before you can claim compensation. In proving your claim, it is important to note that not all incidents of work-related mental stress are eligible for compensation.
Under Missouri workers' compensation law, you must show that the stressful incident or environment was "extraordinary" and "unusual" beyond what is obtainable in your industry. Using our earlier example of a bank or store cashier held at gunpoint during a robbery, such events do not form part of the victim's daily work activities, so it would qualify as an extraordinarily stressful event.
There may be other conditions you'll need to meet to establish that your health condition is work-related. Reach out to experienced workers' compensation attorneys to assess your case and determine the conditions you'll need to meet to prove your claim.
Mental Injuries That Do Not Qualify for Workers' Compensation 
Under Missouri law, mental injuries resulting from certain actions taken by an employer which might ordinarily be stressful do not qualify for workers' compensation benefits.
Some of those actions include;
Job transfers
Termination
Demotion
Layoffs
Work evaluation
Any other disciplinary action.
The exclusion of these types of actions from workers' compensation coverage depends on whether the actions were done in good faith. If you can establish bad faith on the part of your employer in such cases, then your workers' compensation claim might succeed.
Share Your Workers' Compensation and Mental Health Concerns With Us at Buchanan, Williams & O'Brien 
The invisible nature of work-related mental injuries makes it easy for unscrupulous employers or insurance companies to try to deny your claim and avoid liability for their benefit. At our law firm, we are committed to ensuring that workers like you, who have given their time and skills to make their employers productive and profitable, are not left alone to deal with the health challenges that come with the job.
We understand the Missouri workers' compensation laws and what it takes to establish successful mental health compensation claims. Our Brain Injury Attorneys and Missouri Personal Injury Attorneys also have many years of experience helping injured workers receive their benefits against all odds.
If you need help establishing a solid claim or getting the benefits you deserve, feel free to get in touch with us.  Let us help you access your benefits without further stress so you can focus on your recovery and getting your life back.