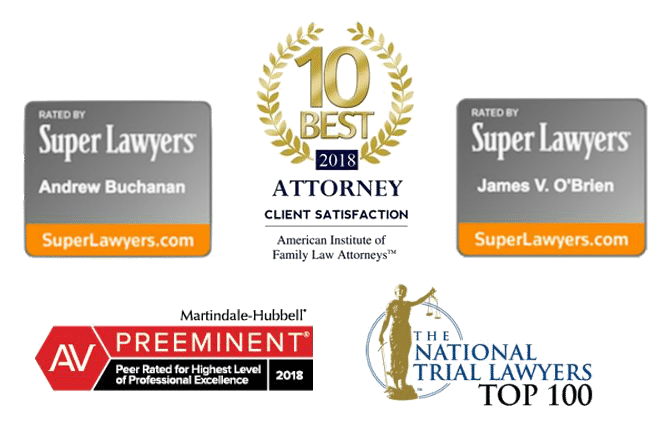 Paraquat Mass Tort Lawsuit Specialists
If you or a loved one has been harmed by exposure to Paraquat, you may be eligible for compensation through a Paraquat mass tort. Learn more here.
Buchanan, Williams & O'Brien have been a trusted law firm serving Missourians for over 40 years.
Committed to always treating clients with courtesy & respect
Benefit from the unrivaled experience of our statewide team of lawyers
Trust the proven success we've delivered to clients for decades
What is a Paraquat mass tort? When it comes to toxic chemicals, one name, in particular, stands out. Paraquat was first used as an herbicide in the 1960s. It was popular because of its ability to kill multiple plants at once and its low cost, making it inexpensive for many companies to purchase. 
However, today this chemical is known to be highly toxic, which has caused many people to suffer injuries due to exposure to it. Many victims, who have been injured by exposure to Paraquat, are turning to the courts for justice. They are filing a mass tort lawsuit for compensation.
Understanding Paraquat Litigation
Paraquat litigation began in response to the injuries sustained by many people exposed to this chemical. Paraquat is a herbicide commonly used since 1963 on crops in the United States and other countries. It's toxic to humans if ingested, inhaled, or absorbed through the skin, and it's fatal to humans when ingested.
Although it was a popular weed killer, it has been linked to an increased risk of Parkinson's disease and banned in 32 other countries due to the potential health risks.
If you or a loved one used Paraquat and were diagnosed with Parkinson's disease, you may be entitled to compensation for the following:
Medical expenses
Pain and suffering
Lost wages and more
The firm of Buchanan, Williams & O'Brien has experience handling mass tort lawsuits. Their personal injury lawyers in Carthage are available to speak with you about your case, answer your questions, and help you determine if you should file a Paraquat lawsuit against the manufacturers.
Filing a Paraquat Legal Claim
Paraquat is a weed killer first introduced to the U.S. in 1962. It is now used as a defoliant in vineyards and on cotton crops, among other things. Since early 2020, the U.S. National Toxicology Program (NTP) has investigated whether Paraquat causes Parkinson's disease in humans. Multiple studies have linked Paraquat exposure to an increased risk of Parkinson's disease in animals and farm workers. This degenerative movement disorder affects nearly one million Americans.
In one study published in January 2020, researchers found that women who lived near fields sprayed with Paraquat were about 2.5 times more likely to die from Parkinson's disease than those who did not live near fields sprayed with this chemical. Those exposed to Paraquat poisoning may be at an increased risk of developing Parkinson's disease. 
There is no known cure for Parkinson's disease. Therefore, Paraquat Lawsuits are being filed throughout the country by people who have suffered serious health complications from exposure to the herbicide. 
Confused about Paraquat Mass Tort Lawsuit? We are here to answer your questions.
Paraquat is a deadly herbicide that farmers and agricultural workers have used for decades. It's a toxic chemical, and swallowing as little as one teaspoon of Paraquat can cause death. 
What Is Paraquat?
Paraquat is the common name for a chemical known as 1,1-dimethyl-4,4 bipyridinium dichloride. It is a nonselective herbicide that kills plants by causing oxidative damage in their cells. It was developed in the early 1950s by a team of scientists at Imperial Chemical Industries (ICI) in England. It was first introduced to the United States in 1961 by Chevron Chemical Company. Since then, it has become one of the most widely used herbicides globally.
How Is Paraquat Used?
Because it's so dangerous, Paraquat can't be used on crops or other places where it might come into contact with people. Licensed applicators or farmers only use it on farms or ranches to control weeds and grasses that compete with crops for water and nutrients. It has the following uses:
As a pre-harvest desiccant (sprayed on crops before harvest)
As a nonselective herbicide (to kill or prevent the growth of weeds)
As a postemergence weed control in row crops and orchards
It is also used to control invasive species in forestry, rangeland, and home gardens. Paraquat is toxic. It's banned in more than 50 countries.
Common Paraquat Symptoms
Even though it is no longer produced in the United States, many people are still exposed to this dangerous substance through its use abroad or through older containers of Paraquat that have remained intact. Some of these symptoms include:
Coughing
Fatigue
Hives or rash
Rapid breathing
Shortness of breath
Swelling of the face or throat
Vomiting (sometimes with blood)
Wheezing
People who have worked on farms or landscaping companies often don't even realize they've been exposed until symptoms develop later in life. 
If you consider filing a Paraquat lawsuit with a personal injury and truck accident attorney, the first step is to determine if you have been exposed to Paraquat and where you were exposed. Identify what symptoms you may be experiencing. The most common include:
Lung scarring (pulmonary fibrosis) — those who spray Paraquat are at risk for lung scarring because they inhale the chemical when sprayed on crop fields.
Skin irritation and blistering — many who worked closely are exposed to the chances of irritation and blistering when handling it.
According to the U.S. Environmental Protection Agency (EPA), Paraquat has not been manufactured or sold in the United States since 2007. However, it is still used as an herbicide in certain countries, such as Guatemala and Brazil. As such, there is still the risk of exposure.
Hiring an Attorney for Paraquat Lawsuits
Although Paraquat has long been linked to Parkinson's disease in scientific research, Paraquat lawsuits are a relatively recent occurrence. People are being made aware of how dangerous this chemical can be when misused. If they are not diligently protecting themselves from exposure in work settings, their risk of exposure and poisoning increases.
Buchanan, Williams & O'Brien is a class action lawsuit and mass tort law firm. Their personal injury lawyer in St. Louis works with clients nationwide to file mass tort lawsuits and class action claims. A lawsuit may be the only way to compensate for injury or harm caused by large companies like Monsanto. They take on cases that other lawyers refuse to handle. Contact them for a free consultation.