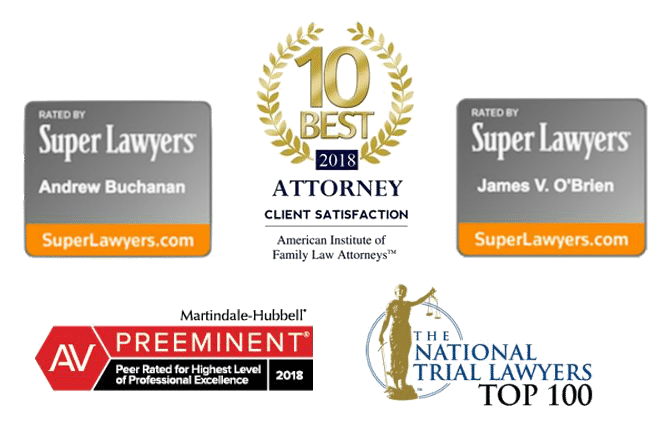 St Louis Premises Liability Specialists
If you've been injured on someone else's property, consulting the top premises liability attorneys in Joplin MO is key to obtaining the compensation and closure you deserve.
Buchanan, Williams & O'Brien have been a trusted law firm serving Missourians for over 40 years.
Committed to always treating clients with courtesy & respect
Benefit from the unrivaled experience of our statewide team of lawyers
Trust the proven success we've delivered to clients for decades
Our Premises Liability Attorneys In Joplin MO Are On Your Side
Buchanan, Williams & O'Brien is a personal injury law firm located in Joplin, MO 64801. The law firm has been operating in Missouri since 1984 and offers trusted legal advice and services to injured people in Missouri, St. Louis, and Springfield. As reputable personal injury lawyers with a stellar record of success, we have extensive experience helping the injured navigate the complexities of premises liability claims with the goal of securing maximum compensation.
What do premises liability attorneys do? In short, they focus on holding property owners accountable for their reckless conduct or negligence. Premises liability cases are brought due to injuries obtained as a result of faulty, dangerous conditions.
Premises liability attorneys investigate the situation first and determine the actual cause of the damage. They then go further by pursuing compensation on behalf of the injured client. In addition, they have to make sure that the property owner was aware of the dangerous condition, or at least that it was evident that they should have known it. When you trust BWO with your case, we'll do exactly that, allowing you to rest and focus on your recovery.
Common Types of Premises Liability Cases We Handle
As mentioned earlier, BWO is a law firm based in Joplin, St. Louis, and Springfield, Missouri. The law firm specializes in personal injury law practice and is committed to representing clients in all types of injury cases obtained due to negligence from property owners. These include the following:
Trip and Fall Accidents
Inadequate Building Security
Swimming Pool Accidents
Dog Bites
Automobile Accidents
Wrongful Death
If you or someone you love has been injured on another person's property due to the property owner's negligence, our top-rated premises liability lawyers are prepared to hold the responsible parties accountable so you can begin moving forward.
Confused about premises liability in St Louis? We are here to answer your questions.
Understanding the Different Types of Premises Liability Claims
Although each type of premises liability claim involves a negligence-related injury on another individual's or entity's property, where they differ is in the type of dangerous condition that led to the injury.
With that in mind, it's easy to see how the type of claim could influence the type of evidence and argument necessary to successfully win compensation. Below, our attorneys break down the common types of premises liability claims in detail.
Trip and Fall Accidents
These are the most common and straightforward types of accidents. They occur when a person trips and falls on someone else's property. Some of the conditions that may cause a trip and fall accident include wet or oily floors, defective staircases, hidden extension cords, unsecured carpets, snow or ice accumulation, and broken or loose sidewalks, stairs, or floors.
Inadequate Building Security
Such cases mainly occur in residential buildings as building owners have to secure access to their facilities. That is why most buildings have security guards at the entrance, while in some small apartments, tenants are required to keep both the front and back doors locked at all times.
If a violent criminal gets access to such buildings and causes injury to someone, the owner of the building may be in trouble if they failed to meet their duty to maintain or implement adequate security measures on the property. This is because the victim has the right to file a premises liability claim against the building owner for inadequate security.
Swimming Pool Accidents
Most states have laws requiring swimming pool owners to ensure they have their swimming pools fenced. If someone chooses to leave their pool unsecured and a serious accident occurs, such as a child wandering onto the property and drowning, the swimming pool owner may find themselves on the legal hook in a premises liability case.
Dog Bites
Although dogs are generally seen as companions, the law views dogs as the property of their owners. If a dog owner fails to property leash or secure their dog on their property and the dog bites someone, the owner will be legally responsible for the injury caused by their dog. In such a case, the owner may reimburse the injured for medical bills and any other damages caused.
Construction Site Negligence
Sites where there is ongoing construction should always be properly marked to warn people of the potential danger. They should also be blocked off to prevent people from using the area. If these construction sites fail to do so and you are injured, you may be entitled to compensation from the construction company or the property owner.
Automobile Accidents
Although motor vehicle accidents are a common type of personal injury claim, they only become premises liability cases when the accident occurs on the at-fault person's property due to that person's failure to maintain safe driving conditions.
A common example of this includes parking lot accidents, particularly those where an injury occurs on a commercial parking lot. If you get hit by a car in the parking lot due to poor or inadequate safety measures, you may have the right to claim compensation from the property owner as such cases can be covered under premises liability.
Wrongful Death
Unfortunately, not all premises liability victims come out alive, and this leads to what is known as a wrongful death case. If you have lost a family member in Missouri due to property owner negligence, our premise liability lawyers can help you pursue monetary damages from the company or person whose negligence triggered the death of your loved one.
Why You Should Hire a BWO Premises Liability Attorney in Joplin, Missouri
Here are some reasons why you should hire a professional premise liability lawyer such as Buchanan, Williams & O'Brien.
To Account for All Recoverable Damages
A person making a claim is most certainly unfamiliar with Missouri personal injury law and may end up overlooking certain types of damages they may be eligible for. That is why such a claimant will benefit from a premises liability attorney from Buchanan, Williams & O'Brien, who are well-versed in the laws governing such cases.
To Help You Avoid Pitfalls and Delays
Navigating this kind of process is quite challenging and time-consuming. Along the way, you are likely to make costly mistakes, and one oversight is enough to derail your case. Providing recorded statements to the insurance companies, missing crucial deadlines, and discussing injuries obtained on social media platforms are some of the pitfalls most people make when representing themselves. Good injury lawyers may help you avoid such errors.
To Litigate Your Case
Premises liability attorneys may litigate your case in court if necessary. Most cases do not reach trial, and it is vital to show your opposing party that you are not afraid to take the case further while striving for a favorable settlement outside the court system. This may make them settle, but if they refuse to compromise, the trial attorneys at Buchanan, Williams & O'Brien will represent your interests by applying their extensive litigation experience.
Level the Playing Field With the Help of a Premises Liability Lawyer Joplin MO
Insurance companies might negotiate for a living, but so do the premises liability lawyers from Buchanan, Williams & O'Brien. Hiring such professionals will candidly level the playing field. Through this, you will not have to worry about being manipulated or bullied into accepting a settlement that is any less than what you are entitled to.
Whether you're facing mounting medical bills, lost wages, or pain and suffering, you deserve maximum compensation for your losses. Buchanan, Williams & O'Brien, Joplin's trusted premise liability attorneys, will help you in every stage of the claim process if you happen to acquire personal injuries due to a property owner's negligence, and we won't stop advocating for you until justice is served.
Contact Us & Find Out Why We're Among the Top Joplin MO Premises Liability Law Firms
At Buchanan, Williams & O'Brien, we are dedicated to fighting for the rights of our clients at every turn. BWO is committed to ensuring that these rights are protected from insurance companies and businesses both in pursuit of a favorable settlement or at trial in a court of law.
If you believe that you or a loved one may have a premises liability claim, we're ready to hear your story. Contact us today to request a free consultation, where we will inform you of your rights and options and help set the path toward a better and brighter future.