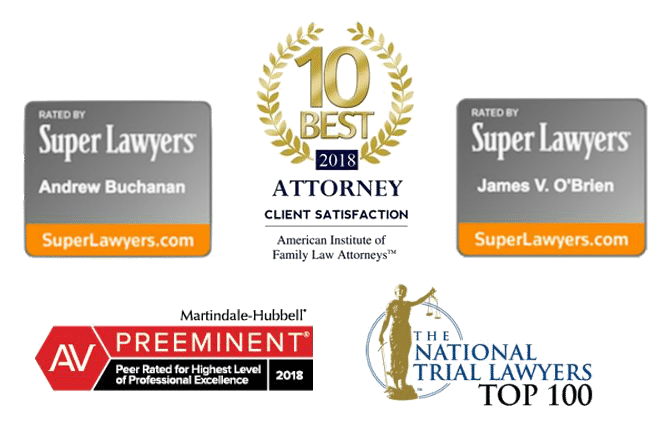 St. Louis rear-end car accident Specialists
If you suffered car accident injuries, find out how a St. Louis rear-end car accident lawyer from Buchanan Williams & O'Brien – Saint Louis can help. Call now.
Buchanan, Williams & O'Brien have been a trusted law firm serving Missourians for over 40 years.
Committed to always treating clients with courtesy & respect
Benefit from the unrivaled experience of our statewide team of lawyers
Trust the proven success we've delivered to clients for decades
St. Louis Rear-End Car Accident Attorney
Suffering from a rear-end collision can be both physically and emotionally taxing, especially when injuries to your head, neck, or back are involved. Such accidents occur when one vehicle strikes the rear of another, causing potential harm to both parties.
Instead of juggling your recovery with the hassle of dealing with an at-fault driver or their insurance company, focus on your healing and let a skilled car accident attorney handle your legal aspects.
At Buchanan, Williams & O'Brien, our St. Louis rear-end collision attorneys are here to help. We can assist you in filing a claim against the responsible driver and securing the compensation you deserve for your injuries and damages.
How St. Louis Rear-End Car Accident Claims Work
Navigating a rear-end car accident involves various steps, from immediate safety measures to legal proceedings. This guide offers a general roadmap for handling claims, dealing with insurance, and understanding potential outcomes. Note that each situation is unique; this is a generalized guide to help you through this complex process.
The Process for Rear-End Car Accident Claims
Filing a rear-end car accident claim involves several steps. The process may include dealing with insurance companies. In some cases, it may require going to court. Here's a step-by-step guide to help you.
Ensure Safety:Ensure that you and the others involved in the accident are safe. Move your car to a safe area, turn on your warning lights, and check for injuries. If anyone is injured, call 911 immediately.
Information Exchange:Give the other driver or drivers your contact and insurance information. Obtain the person's name, address, and phone number. Remember to get the insurance provider and policy number. You can also take photos of the car's license plate number.
Record the Scene:Take pictures and record the accident site. Also, take photos of the positions and states of the vehicles. Capture any pertinent road signs and damage to all of the vehicles. Later on, this proof might be essential
Report the Accident:

You might be required to report the accident to the police by local regulations. It's a good idea to have an official police report for documentation purposes.

Seek Medical Attention:

Even if you don't think you've been gravely hurt, you must go to the doctor. Some injuries may not appear immediately, so keeping a medical record can be crucial to your claim.

Consult a Car Accident Attorney:

Consult with a personal injury lawyer, depending on the severity of your injuries. They can help you navigate the legal system and defend your rights.

Let Your Insurance Company Know:

After you've consulted a car accident attorney, notify your insurance provider of the accident. Give them the details you gathered from the scene.

Contact the Insurance Provider for the At-Fault Driver:

Inform the insurance provider of the driver at fault about the collision and give them the required information. But wait to give a recorded statement until you've spoken with a lawyer.
Typical Penalties and Outcomes for Rear-End Car Accidents
Rear-end car accidents have different penalties and outcomes depending on the following factors:
The circumstances of the accident
Local traffic laws
The severity of the collision
Following are some consequences and fines that may follow a rear-end automobile collision:
Traffic violation:The at-fault driver may receive a traffic citation or violation ticket in a car accident case.
Insurance claims:The at-fault driver's insurance provider may be responsible for the damages and injury expenses.
Increased Insurance Premiums:Drivers causing rear-end accidents may have to pay premium insurance fees. Insurance companies check for accidents when determining rates.
Civil Lawsuits:The at-fault driver may face civil lawsuits. This can happen in cases of severe car accident injuries and damages. This is to settle for damages and compensation for car accident victims.
Criminal Charges:The at-fault driver could face criminal charges if a rear-end accident happens due to reckless driving. They could be sued for the serious injuries they caused.
Car Accident injury claim:Injured parties from the impact of a car accident may file a personal injury claim. It will help offset medical bills, lost income, and pain suffered.
Confused about rear-end car accident in St Louis? We are here to answer your questions.
Types of Rear-End Car Accident Cases
Many factors can contribute to rear-end collisions, including driver behavior or road conditions. Some accidents occur due to unforeseen events. Here are some common scenarios and circumstances that cause rear-end collisions:
Distracted driving

Tailgating

Inexperienced drivers

Poor weather conditions

Sudden stops on the road

Impaired driving

Fatigue

Aggressive driving

Malfunctioning brake lights

Inattentive pedestrians

Mechanical failures
How a St. Louis Rear-End Car Accident Attorney Can Help
After a rear-end car accident, the following weeks and months can be highly stressful. You might be seriously hurt, and your car might be totaled. You may almost surely have medical expenses and lost pay. The last thing you need to worry about is dealing with an insurance company that won't give you a fair cash settlement.
A St. Louis car accident lawyer tries to get you the maximum settlement possible. They can handle everything from:
Investigating the site of the collision and gathering proof

Speaking with witnesses

Gathering accident reports and other required paperwork

Engaging in discussions with the insurance firms

If necessary, a St. Louis car accident attorney can bring a personal injury case
Buchanan, Williams & O'Brien Is Here for You
While rear-end crashes are frequent, no two instances are precisely the same. If another driver hits you from behind, causing severe injuries, you shouldn't have to shoulder the cost alone.
At Buchanan, Williams & O'Brien, we have the skills and experience to bring negligent motorists to justice. We consistently fight to obtain higher compensation than the original offers from insurance companies. Our track record of success speaks for itself in personal injury cases. Contact us to discuss your case with our car accident lawyers and get legal help.
FAQs
What Should I Do Immediately After a Rear-End Car Accident?
After a rear-end car crash, the most crucial first action is to call 911. Then, assess your injuries and get medical attention.
In Rear-End Car Accidents, How is At-Fault Determined?
In Missouri, the law generally assumes that the driver in the back is at fault when a rear-end accident happens.
How Long Do I Have to File a Rear-End Car Accident Lawsuit in Missouri?
A personal injury lawsuit has to be filed within five years of the accident date.