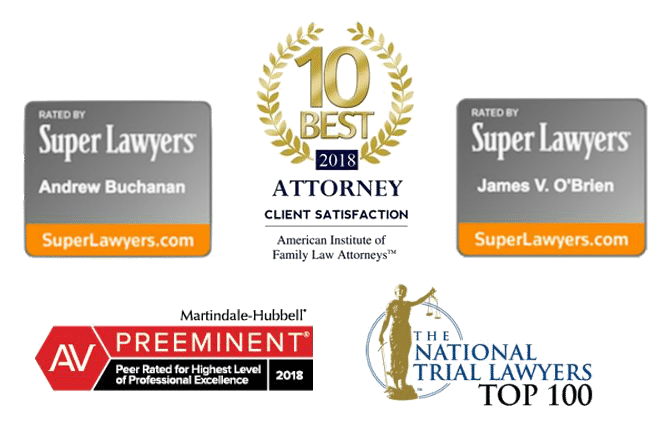 St Louis Car Crash Specialists
If you've been injured by a car crash St Louis, you may be entitled to monetary compensation. At Buchanan, Williams, & O'Brien, car accident cases are our specialty.
Buchanan, Williams & O'Brien have been a trusted law firm serving Missourians for over 40 years.
Committed to always treating clients with courtesy & respect
Benefit from the unrivaled experience of our statewide team of lawyers
Trust the proven success we've delivered to clients for decades
When to Speak With a Lawyer Regarding a Car Crash St Louis
Car accidents happen across the country more often then we would like. According to Missouri accident reports, traffic violations, vehicle malfunction, and driver's negligence are typically among the causes of car crashes. In addition, car and truck accidents are among the leading causes of death in MO.
A vehicle collision can be a stressful experience resulting in severe injuries. Those who were injured have to deal with medical bills and loss of earnings while they recover, and that financial weight can be debilitating for everyone involved.
If the driver, passenger, bicyclist, pedestrian, or motorcyclist is injured in a collision, they can file a civil suit within five years against the party responsible for the collision. In a motorcycle accident as well as a car collision, the driver's failure to operate the motor vehicle safely is the cause of the majority collisions. Even the city or the state government could be held responsible for a car collision, depending on the circumstances.
Whoever is responsible for the collision should be held accountable when someone is injured or killed. The injured party in a collision has the right to seek damages he or she deserves.
Auto insurance laws in Missouri require liability coverage that combines bodily injury liability protection and property damage insurance. Insurance companies award money based on what percent of the fault it is determined that each party carries.
However, sometimes insurance agencies refuse to take responsibility for their client's actions. When you hire a Buchanan Williams & O'Brien, P.C. car accident attorney, you'll be working with an expert with the negotiation skills needed to get results. You have enough on your plate after a vehicle collision – let our law firm manage the overwhelming amount of paperwork and legal procedures.
We can meet you at a time and place convenient for you and even pay a visit to your hospital room. If you have questions regarding your personal injury claim after a vehicle collision, call us today at 314-862-6865. We will discuss your case free of charge. You won't owe us a dime unless we are successful in resolving your case.
What Is a Fatal Car Accident St Louis MO?
In February 2020, four people were killed after a pickup truck crossed a median on Interstate 64 and struck the minivan in Lake Saint Louis. Officials said two of the four victims were teenagers.
When one or more individuals die in a vehicle collision because of the injuries they have suffered, that is called a fatal accident. According to accident reports in Missouri, around 60% of all fatal accidents involved just one vehicle. In addition, these reports also include the people who died within 30 days of the car crash because of the injuries they suffered.
A Skillful Attorney Can Help You Handle Deal with St Louis Car Accidents
If an individual died in a car collision, a family member or another representative has the right to make a wrongful death claim. Of course, filing a claim will not solve the loss of your loved one, but damages awarded to you can give you one less thing to worry about. The MO Laws set three years from the day of the individual's death as the statute of limitations for this type of claim.
Hiring a car crash attorney who has experience with wrongful death cases is vital for getting proper compensation for the family. Although this does not erase their pain or injury, it may begin the healing process by providing financial compensation.
Confused about car accidents in St Louis? We are here to answer your questions.
St Louis Traffic Accidents Involving Multiple Vehicles
When a tractor-trailer struck a car in December 2019 on a westbound I-70, six cars were involved in a chain-reaction crash. In truck accidents, the truck driver is often the liable party. The truck owner or company, the insurance company, and even the truck manufacturer could also be responsible. However, only a detailed investigation of the evidence can determine who is liable for interstate accidents. 
But, due to Missouri's relative negligence laws establishing liability can be a challenge. Sometimes anyone involved in a highway collision, or any vehicular collision for that matter, is likely going to be partly responsible. Those involving commercial vehicles are particularly devastating, due to the large size of the trucks. 
If you were in a collision with multiple parties involved, the situation is often complicated, and the consequences are serious. Those accidents involving trucks can result in high medical bills, loss of property, and wrongful death. If one of the vehicles in a collision is an 18-wheeler, an experienced truck accident attorney will know how to proceed with your case.
Retain a Lawyer if You Were Involved in a Pedestrian Accident, St Louis MO
Every now and then, you can hear stories on the evening news about a vehicle hitting a pedestrian. Failure to yield, ignoring a stoplight, driving under the influence, or a driver who is driving recklessly, are some of the most common causes of a vehicle hitting a pedestrian. 
A pedestrian who was struck by a vehicle could suffer life-threatening injuries such as traumatic brain injuries or internal organ injuries. Although no one can turn back time and prevent the collision from occurring, a lawyer can help the victim recover damages he or she deserves.  
What to Do After a Pedestrian Accident in St Louis
If you were struck by a vehicle, one of the first things you should do is call the police and seek medical attention. Even if your injuries seem minor, they can sometimes lead to major medical problems. It is also important to contact an experienced attorney. 
If you find yourself in need of a vehicle collision attorney, choosing the right one is essential. The well-established and experienced law firm of Buchanan Williams & O'Brien, P.C., will provide the legal advice you need.
Fatal Crash St Louis: Consult Experienced Lawyers to Help You
Around 900 fatal car accidents occur every year across the country. Car accidents are tracked by the Statewide Traffic Accident Records System of the MO State Highway Patrol. 
On their website, there is a list of traffic crash reports Missouri, where you can see detailed information about every collision including how old was the driver, where and in which county the accidents took place, as well as the number of people who were injured or killed. 
Car crash lawyers that specialize in personal injury claims, such as BWO, can provide their clients with legal advice and unparalleled representation. They are dedicated to fighting for what you are owed: financial compensation, peace of mind, and closure. Those who are involved in fatal car accidents Missouri today, or have been involved a while ago, should contact us as soon as possible. Don't forget; you have nothing to lose.