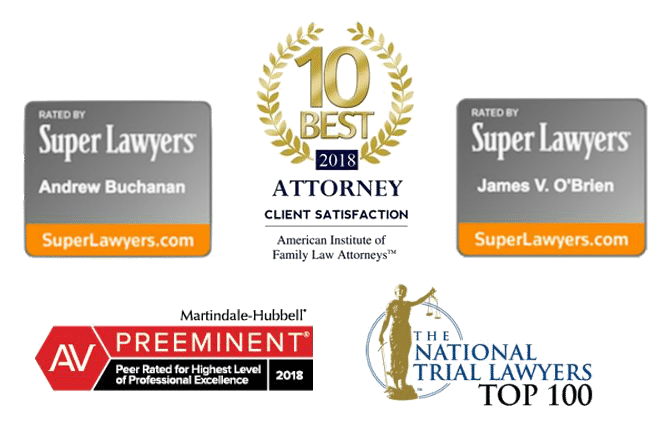 St Louis Temporary Disability Specialists
If you suffered an accident or illness that prohibits you from working, you might be eligible for temporary disability in Missouri. Here are the details.
Buchanan, Williams & O'Brien have been a trusted law firm serving Missourians for over 40 years.
Committed to always treating clients with courtesy & respect
Benefit from the unrivaled experience of our statewide team of lawyers
Trust the proven success we've delivered to clients for decades
Temporary Disability in Missouri
If you are injured and unable to work, you may be eligible to receive benefits for temporary disability in Missouri. You need to support your family, and you still have bills. In fact, depending on the nature of your disability, you may have more expenses than usual. Fortunately, temporary disability in Missouri can provide a financial cushion in your time of need.
Missouri Temporary Disability is a state-run program that provides financial assistance to people who cannot work due to a temporary disability. The program is funded by the state and administered by the Department of Social Services. It offers temporary cash benefits, medical care, and other services for eligible individuals who cannot work.
The amount of monthly cash benefits an individual receives from temporary disability insurance (TDI) depends on their income and how long they have been unemployed or disabled.
Hiring an Attorney for Temporary Disability in Missouri
You may need to hire an attorney for your temporary disability case. Unfortunately, getting benefits isn't always easy, especially when dealing with a work-related injury. Workers' compensation and company insurance providers make it difficult for injured workers to receive the necessary medical treatment and compensation for their lost wages.
Fortunately, hiring a worker's compensation attorney to represent you in your disability case can be very persuasive.
How to Apply for Temporary Disability in Missouri
Temporary Disability in Missouri is a type of insurance granted for a limited time. It's usually provided for a period of time that will allow the claimant to recover from their injury and get back to work. To be eligible for Temporary Total Disability (TTD), you must have suffered an injury or illness that has left you unable to do your job or even modified duty work. The following are some of the requirements:
You must have been employed and have worked at least 20 hours in the last month before your injury or illness occurred.

You must be non-disabled enough to return to your job within 12 months.

You cannot qualify if you already receive Social Security Disability benefits, long-term disability benefits, or unemployment compensation.

You cannot qualify if you are receiving workers' compensation benefits.
In Missouri, disability applications are processed through the Social Security Administration.
How Long Until You Get Disability Benefits in MO?
When you cannot work, getting your disability benefits promptly is necessary. For approximately the first three business days that you cannot work, compensation will be held. This time is referred to as the "waiting period" and will be reimbursed once you are approved to receive TTD benefits for over 14 days.
Your workers' compensation insurance pays medical bills and disability payments. If you don't receive payments in a reasonable amount of time, you should contact your insurance agent, employer, or an attorney familiar with workers' compensation law.
There are two main steps to receiving your disability benefits: you must be approved for disability, and then SSI or SSA will determine your monthly benefit. Most people find it helpful to hire workers' compensation lawyers to help them get the maximum monthly benefits.
Confused about Temporary Disability in Missouri? We are here to answer your questions.
How Long Can You Receive Temporary Disability in Missouri?
Many employees and their family members wonder how long they can receive temporary disability in Missouri. Missouri's Temporary Disability Insurance (TDI) program provides weekly benefits to workers who are temporarily unable to work because of sickness or injury. The dollar amount of benefits and the length of time for which you can receive them will depend on the type of disability and how long it lasts.
The TDI program provides benefits to qualified workers who can't at least perform light work due to an infirmity that is expected to last for at least 13 weeks. If the disability lasts longer than 13 weeks, TDI benefits will continue until the person can return to work or until they reach their maximum benefit amount, whichever comes first.
If a person does not qualify for TDI benefits, they may be eligible for Social Security Disability Insurance (SSDI). Contact your lawyer to learn more about SSDI benefits and determine other options your employer offers.
Types of Disability Benefits
There are several types of disability benefits to which you might be eligible, depending on your type of employment, the manner of work injury, and the results of your medical tests.
Temporary Partial Disability Benefits are generally paid weekly at about 66 2/3% of the discrepancy between the average earnings prior to the disability and the amount the employee can earn while disabled.

Temporary Total Disability Benefits pay 66 2/3% of the injured person's gross average weekly wage, not to exceed a legally designated maximum amount for a certain amount of time.

Permanent Partial Disability Benefits pay 66 2/3% of the person's gross average weekly wages at the date of the injury (or a lump-sum payment based on the disability), not to exceed a legally designated maximum amount.

Permanent Total Disability Benefits are either paid as a lump-sum settlement or weekly payments based on 66 2/3% of your average weekly earnings at the date of the injury, not to exceed a legally designated maximum amount. The maximum amount for Permanent Total Disability is higher than that for permanent partial disability.
Although many public agencies are available to help you ascertain what you can claim and what assistance will be paid, a reputable law office will be focused on representing your interests rather than those of your employers. If you have sustained any short-term disability, your attorney will present your case with reference to the workers' compensation law.
Having a skilled attorney by your side can help you in many ways, including providing you with the right information you need to navigate your case. Your lawyer will protect your rights, prepare a defense strategy, prepare you for the questioning, and handle witness interviews and evidence.
Qualifications for Temporary Disability in Missouri
You may wonder what types of injuries qualify you for temporary disability in Missouri. Missouri law defines temporary disability as a physical or mental disability that prevents one from engaging in the usual occupation and is expected to last no more than 12 months. Temporary disabilities are typically caused by an illness, injury, pregnancy or childbirth, or other medical conditions.
A disability is a physical or mental condition that limits someone's ability to do everyday activities. The Social Security Administration (SSA) and the Department of Labor (DOL) have created guidelines that outline which conditions qualify for disability benefits. Since the nature of the cause of your disability may be complex, you might have additional options available to help you afford maximum medical improvement before returning to work.
For example, if your injury is caused by an auto accident, you may require the assistance of a car accident attorney to help you determine who was at fault. It is possible that by hiring the right legal advisor, you would be able to secure funds to which you are entitled that you would be unaware otherwise, especially if you are totally disabled.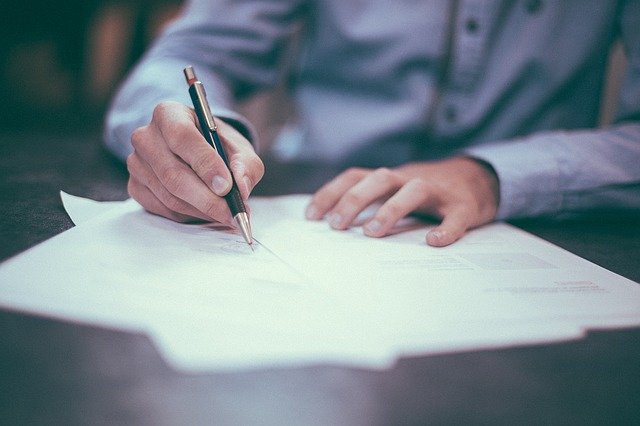 What Are the Benefits of Temporary Disability in Missouri?
Temporary Disability in Missouri provides income protection to individuals who cannot work due to an illness or injury. It can give an injured or sick person peace of mind that their family will have some income during a difficult time.
This type of insurance typically lasts for a maximum of 26 weeks, and then the individual must return to work or purchase long-term disability insurance. In Missouri, the average monthly disability pay depends on the state's average weekly wage the individual made prior to the medical condition.
To ensure you receive the maximum amount to which you are entitled, you should consult an experienced law firm like Buchanan, Williams & O'Brien. Call now for a free consultation.