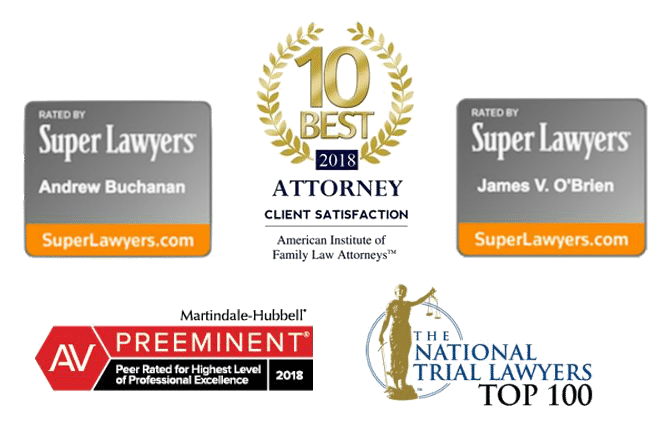 St Louis Injury vSpecialists
If you are a victim of an assault at work, contact our attorneys for legal help. We have successfully represented many clients in these types of cases.
Buchanan, Williams & O'Brien have been a trusted law firm serving Missourians for over 40 years.
Committed to always treating clients with courtesy & respect
Benefit from the unrivaled experience of our statewide team of lawyers
Trust the proven success we've delivered to clients for decades
Workplace Assault Is a Serious Matter
When a person begins working for a new employer, they rarely imagine being victims of workplace assaults. When it occurs, it's a shocking experience that they are unsure how to handle.
They likely assumed that they would be working in a safe environment. In addition to the assailant, is there anyone else to blame? Is the employer liable? Will the workers' compensation system cover any financial difficulties they face?
For a worker's comp claim to cover expenses, it must have occurred while the employee was working in his or her employment. It has to have happened while you were on the job, in the workplace, or the company parking lot.
In subjective situations, it may be difficult to receive adequate financial reimbursement. Therefore, if your case is complex, you should contact an experienced workers' compensation lawyer from a reputable law firm like Buchanan, Williams & O'Brien for skilled legal advice.
WHAT TO DO AFTER ASSAULT IN THE WORKPLACE
Like any other physical violence, assault in the workplace is a crime, and you should immediately report it to law enforcement so they can arrest the person responsible. Provide all relevant data so they can file a report. The perpetrator will be arrested, charged, and prosecuted in many cases.
You should seek medical attention even if the injuries suffered don't seem serious. Medical documentation may provide critical evidence for prosecuting the case, obtaining necessary worker's compensation, and pursuing a subsequent lawsuit.
A personal injury law firm can help you file the documentation and seek restitution after being victimized at work. Buchanan, Williams & O'Brien have successfully represented many clients in these cases. Call us today for a free consultation.
WHAT YOU SHOULD DO IF YOU ARE ASSAULTED AT WORK IN ST. LOUIS
If a fellow employee at work assaults you, you should file criminal charges against your co-worker. Submit a workers' comp claim for any serious injuries and consider filing a lawsuit. 
In some situations, there may be multiple parties responsible for the incident. For example, if the company didn't take precautions to ensure occupational safety, they may be partly at fault. Further, if the employer knew harassment was occurring or that you were at risk and did nothing, they might also face prosecution or civil proceedings. 
In most cases, assaults require the attention of a personal injury lawyer to advise and represent a person who has been the victim of workplace assault.
Contact the attorneys at Buchana, Williams & O'Brien, and develop an attorney-client relationship with one of the most experienced law firms in the area. You deserve the best legal representation to ensure your case is handled efficiently and successfully.
DEALING WITH WORKPLACE VIOLENCE
To avoid negligent hiring and eliminate the possibility of workplace violence, employers take certain precautions, like reviewing the employment history of prospective hires.
In many professions, workers must also pass a background check. In many cases, companies hire security guards to ensure the protection of their employees and reduce employer liability.
When a company doesn't do its due diligence to maintain a secure environment, an injured employee has the right to file a complaint and pursue a legitimate lawsuit. If you've been assaulted while on the job, contact an experienced personal injury lawyer to discuss your legal options.
Verbal Workplace Assault in MO
In Missouri, there are several forms of verbal assault at work for which you can seek legal remedies. These generally consist of statements that are either discriminatory or create a hostile work environment, such as:
Gossiping

Verbal abuse

Making threats

Mocking an employee

Spreading rumors

Yelling

Employee physical assault
Other types of verbal workplace assaults include insensitive or offensive jokes that ridicule a person's age, disability, gender, or race. Regularly discussing one's sexual exploits in an overly detailed manner can also be considered verbal assault.
Since this is a complicated form to prove, consulting with a legal advisor can help you determine whether or not there is enough evidence to seek compensation for your experience in a hostile or discriminatory workplace.
Sexual Assault at Work
Sexual assault at work is a serious offense that can leave lasting emotional and physical scars. In the United States, it is considered a felony to assault someone in the workplace sexually.
If a co-worker has sexually assaulted you, you should immediately report the incident to your supervisor or human resources department. Employers are required to have a sexual assault policy in place, which will provide you with a process for reporting the incident and seeking appropriate disciplinary action.
You should also seek the help of a personal injury lawyer who can guide you through the legal process and help you receive the compensation you deserve. A successful lawsuit can help pay for medical bills, therapy, and lost wages.
Confused about assault and battery laws in St Louis? We are here to answer your questions.
What Role Do HR Departments Play in Addressing Workplace Assaults?
HR departments play a pivotal role in addressing workplace assaults, ensuring that the work environment remains safe and respectful. When an assault in the workplace occurs, HR is responsible for conducting a thorough investigation, gathering witness statements, and documenting the incident meticulously. Their role involves understanding the legal definition of assault, differentiating between criminal and civil cases, and ensuring that the victim's legal rights are upheld.
HR departments must also take measures to prevent further harm, which may include implementing training programs, revising hiring practices to avoid negligent hiring, and ensuring that employees are aware of the consequences of their actions, including potential criminal prosecution. If an employer retaliates against a victim for reporting an assault, HR must intervene to protect the employee's rights.
In cases of violent injury or emotional distress resulting from an assault, HR may also guide injured workers through the process of seeking compensation for financial losses. They play a crucial role in preventing workplace violence lawsuits by ensuring that the organization takes proactive measures to protect employees. Moreover, HR departments can assist in facilitating discussions between parties, aiming to resolve issues without escalating to a co-worker's assault becoming a criminal complaint or leading to civil cases that punish wrongdoers.
SEEKING ASSAULT AT WORK COMPENSATION
If you have been physically attacked at work, you likely qualify for a workers' compensation claim, and by following the standard process set by your company, you may receive it. Immediately report any injuries you sustained from the assault, and then file the appropriate documentation.
Like with any other workplace injury, compensation for being assaulted at work may consist of the following:
Lost wages

Medical bills for physical injuries

Medical expenses for psychological injuries

Permanent or short-term disabilities

Punitive damages for pain and suffering
You may be entitled to compensation for other expenses, and lawyers with experience handling workplace matters can help you ascertain exactly what those other elements are.
What Is Considered Assault in the Workplace?
Many people are unsure whether their experience is considered assault in the workplace. There are several types of violence in the workplace, and they include but are not limited to the following:
Assault and battery

Being kicked, hit, or pushed by a co-worker or customer

Sexual harassment at work
Dealing with assault at work can be confusing and concerning. You might not be sure what occurred and whether it is assault. Plus, if the person who attacked you was your employer, you may feel threatened for the security of your continued employment. Your lawyer can advise you as to your rights.
ASSAULTED AT WORK BY EMPLOYEE
When you have been assaulted at work by other employees, you should get medical attention immediately for your injuries. Depending on the severity and type of assault, your injuries might consist of:
Broken bones

Bruises

Cuts

Head trauma

Internal damages

Lacerations
Consulting a medical professional protects your physical well-being and provides helpful documentation if your employer or insurance provider challenges your workers' comp claim.
WHAT HAPPENS IF I ASSAULT SOMEONE AT WORK?
If you are the person who assaulted another employee in a violent incident at work, you could be looking at criminal charges in addition to any civil legal action that might take place. Your actions could also lead to your termination from the company, and you may be blacklisted from other employers in the future.
You'll also not receive any workers' compensation benefits if you're convicted of a violent crime arising from the assault.
It's important to remember that any physical altercation at work is a serious matter. If you find yourself in this situation, seek legal services right away.
HIRING AN ATTORNEY WHEN YOU ARE ASSAULTED AT WORK
Filing a police report and hiring an attorney is vital if you file a workers' compensation claim after a physical injury from assault and battery. You should take legal action through a criminal trial and then file a civil lawsuit for personal injury, lost wages, and punitive damages.
It is the responsibility of employers to provide their workers with a safe work environment. After a workplace incident, contact a skilled personal injury attorney from a reliable law office. Buchanan, Williams & O'Brien can help determine who should be held liable and advocate for the money that victims are entitled to.