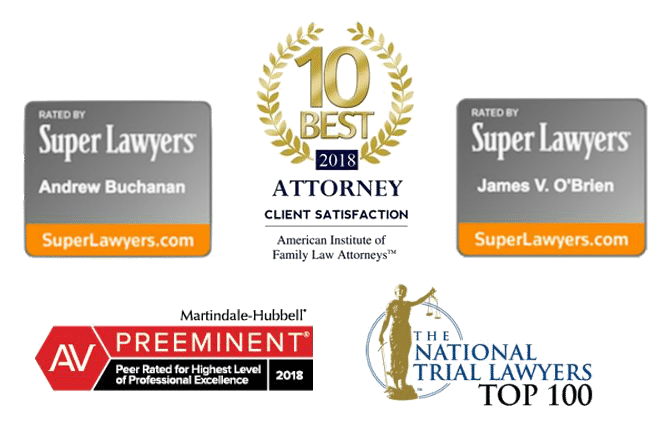 St Louis Truck Accident Specialists
How do pre-existing conditions affect workers' compensation claims? Get a comprehensive guide from Buchanan Williams & O'Brien. Call us for more information.
Buchanan, Williams & O'Brien have been a trusted law firm serving Missourians for over 40 years.
Committed to always treating clients with courtesy & respect
Benefit from the unrivaled experience of our statewide team of lawyers
Trust the proven success we've delivered to clients for decades
The Effects of Pre-Existing Health Conditions on Workers' Compensation Claims in Missouri
Missouri law allows employees who have suffered work injuries to receive compensation for their injuries. The amount and nature of workers' compensation benefits awarded by the employer's insurance carrier often depend on the extent of the injury and whether it has resulted in temporary or permanent disability.
Generally, the fact that the injured employee had a pre-existing condition before they were injured shouldn't affect their compensation for a new injury. But some employers and their insurance companies often try to take advantage of that fact to deny a person's claim.
If you're in a similar position and your employer's insurance company has denied or downplayed your claim based on a previous injury, join us as we discuss how previous health issues could affect your workers' compensation claim and the steps you can take to secure your entitlements.
What Is a Pre-existing Injury or Condition?
Pre-existing conditions include all physical illnesses or diseases a worker had been living with before they sustained a new work injury. Some of them are obvious to the physical eye. Others can only be determined after a medical examination.
Examples of such conditions include;
Arthritis
Cardiovascular diseases
Fractures and broken bones
Head injuries
Neck injuries
Back damage.
What Does Missouri Law Say About Workers' Compensation Claims and Pre-existing Conditions?
Injured workers with pre-existing injuries are not excluded from claiming or receiving workers' compensation benefits after a work-related injury or for occupational diseases. However, to be able to claim compensation for the new injury, the employee must fulfill certain criteria under Missouri law, including the following;
The injury must have occurred in the course of the job

If caused by a workplace accident, the accident must be the primary cause of the injury 

The injury was not caused by hazards that the employee was exposed to outside the workplace

The injury is not due to a spontaneous "idiopathic" disease like epilepsy.
Essentially, your pre-existing condition should not affect your present workers' compensation claim as long as you can establish a direct link between your new injury and your workplace. Still, establishing such a link could be difficult. You might need to seek counsel from a skilled workers' compensation attorney to help you meet this requirement.
Confused about truck accidents in St Louis? We are here to answer your questions.
What Happens if the New Injury Aggravates Your Pre-Existing Condition?
Under the law, an employee cannot claim compensation for an injury because the job triggered a flare or an episode of the condition. But if you have a previous condition that is worsened by a fresh work accident, you might be able to obtain some compensation. In such instances, the amount you get will likely only cover expenses for the aggravation rather than the total treatment of the condition. 
In cases like this, many insurance companies may try to deny liability by claiming that the injury was a prior one unrelated to your current workplace. Below are a few tips to help you establish your aggravated pre-existing injury claim and secure the compensation you deserve.
Report Your Injury Promptly
By Missouri law, you must report your injury to your employer within 30 days from when the injury occurred. Hesitating to report can indicate that your injury isn't as serious as you claim. Also, you could lose your right to compensation if you fail to report within the stipulated time.
Consult With a Doctor
After a work injury, your employer or their insurance company is required to take care of your medical treatment with a medical provider of their choosing. 
Be sure to provide the treating doctor with essential details about any prior medical conditions, including explaining how the work incident has impacted your pre-existing condition. For example, you can outline whether your pain has increased and if it has to what intensity. If you're experiencing any limitations since the recent accident, do not hesitate to inform the physician.
At the end of your treatment, the medical provider will issue a report to your employer and the insurance company, which may inform the amount of compensation you receive at the end of your treatment.
If you have doubts about the healthcare provider chosen by your employer or you feel they have not considered your case properly, you can seek an independent medical evaluation from a doctor of your choice. But you may need to bear the medical expenses personally.
 Follow Up on Your Treatment Program and Comply With Medical Requests 
If the treating doctor or insurance company requests your medical records for your pre-existing condition, try to comply with such requests so they can properly assess the situation. 
Be sure to follow through with your treatment and subsequent hospital appointments. Failing to complete treatment may affect your chances of getting compensation if you end up with a partial temporary, or permanent disability.
Consider Getting Compensation Under the Second Injury Fund 
If your prior health condition involved a partial disability that was aggravated by a work injury, you might be able to claim disability benefits under the Missouri Second Injury Fund. Your eligibility for compensation under this scheme depends on how much the new work injury has affected you.
This is a good option to explore since your employer may only be liable to pay for the new injury. The second injury fund can make up for any other benefits you're entitled to after the employer has discharged their liability. Speak with a knowledgeable workers' compensation attorney for more details about this fund and how it may benefit you.
Consult With Personal Injury Attorneys
When you have a pre-existing condition that has been aggravated by a work injury, the insurance company is likely to deny your claim or underpay you. You can seek help from a personal injury attorney who can represent you during the claims process and use their skill to ensure you don't settle for less than what you deserve.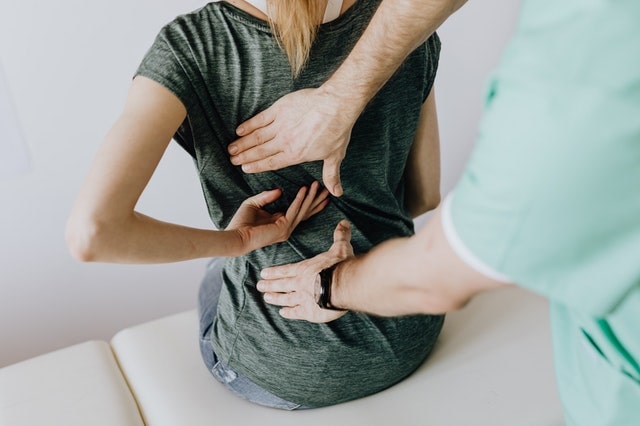 Get Help From Reputable Workers' Compensation Attorneys in St. Louis, Missouri 
Getting adequate compensation after a work accident when you have a pre-existing condition could be complex. At Buchanan, Williams & O'Brien, our aim is to ensure you get all you're legally entitled to, regardless of any existing health condition. 
With our years of workers' compensation law experience, we understand the rules that govern employer negligence & workers' compensation. If your injury was caused by your employer's negligent actions or omissions, we can help you explore your compensation options.
We are prepared to fight for your rights and pursue your claim to the maximum extent possible. Give us a chance to help you today. Contact us with your concerns about your workers' comp claim. Let us evaluate your situation and determine a suitable course of action that will lead to your success.