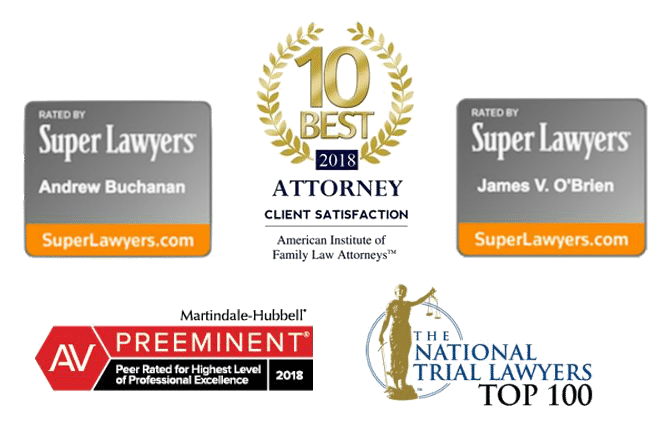 If you have suffered a motorbike accident that was caused by someone else's negligence, contact a motorcycle accident attorney Joplin at BWO for help.
Buchanan, Williams & O'Brien have been a trusted law firm serving Missourians for over 40 years.
Committed to always treating clients with courtesy & respect
Benefit from the unrivaled experience of our statewide team of lawyers
Trust the proven success we've delivered to clients for decades
When Should You Reach Out to a Motorcycle Accident Attorney in Joplin?
Although motorcyclists are often regarded as reckless due to the notion that they drive their motorbikes too fast, the truth is that most motorcycle accidents involve car accidents that were caused by drivers' negligence. Car drivers often fail to see motorcyclists, causing accidents in which a motorbike rider could easily get injured. 
Riding a motorbike for some people is a hobby, while for others it's a primary mode of transportation. In any case, riding a motorbike carries significant risks. If you have been involved in a motorcycle accident or a car wreck in Joplin MO, reaching out to the top motorcycle and car accident lawyers is essential. 
A motorcyclist should contact an accident attorney with sufficient experience, such as those on the team at Buchanan, Williams, & O'Brien. For over 40 years, they have been helping injured people throughout Missouri with personal injury cases and related practice areas, including wrongful death. BWO lawyers have won millions of dollars and achieved great client results time and time again.  
Our Motorcycle Accident Lawyers Joplin Can Help You Obtain the Compensation You Deserve
According to the Missouri State Highway Patrol, a fatal motorcycle accident occurs every couple of days in the State of Missouri. Traffic accidents involving a motorcycle can be fatal to motorcyclists because their vehicle is considerably smaller and they are completely exposed to any potential dangers.
In a motorbike crash, a motorcyclist may end up trapped under other vehicles, crushed against other surfaces, or thrown from their own motorcycle. Other than the notorious road burn caused by the skin scraping across the roadway, motorcycle accidents can cause the rider to suffer severe injuries, including:
Spinal cord injuries
Traumatic brain injuries
Various fractures
Contusions 
Broken bones
Head and neck injuries
Paralysis
Besides physical pain and suffering, motorcyclists often experience psychological damages. 
As in any other traffic accident, a motorbike rider who sustained injuries and damages to his or her property can obtain damages, including funds to replace or repair the bike. The damages often include compensation for medical costs and loss of earnings. 
If you want to make sure everything is in order, retain motorcycle and car accident attorneys with significant experience in dealing with these cases. Reach out to our auto accident attorneys by calling our Joplin MO office phone number at (417) 623-0900 to get help with your auto accident claim.
If the motorcyclist survives the accident, he or she can claim personal injury compensation. However, if your loved one has died due to injuries suffered in a motorcycle accident caused by the negligence of others, you may file a wrongful death claim. 
Although money can't bring your loved one back, it can help your family deal with expenses that arise from their death. These damages may include funeral expenses, lost wages, medical bills for the injuries treated between the time of injury and death, as well as loss of companionship and pain and suffering. Our Joplin, Missouri, wrongful death lawyers can help. 
Confused about truck accidents in St Louis? We are here to answer your questions.
Why You Need to Hire the Best Motorcycle Accident Law Firm in Joplin After a Motorcycle/Car Accident
After a serious motorcycle accident, all efforts should be focused on recovery. However, some people can't escape thinking about who was at fault and how they will deal with insurance coverage. 
You are not required to have an attorney if you feel able and confident you can handle all aspects of your insurance claim. In fact, you can contact an insurance company regarding your claim independently. 
However, you should know that the insurance company's goal is to make money. That means they are not necessarily on your side. For example, a common insurance tactic used to deny or undervalue a motorcycle accident claim is blaming the biker for causing the accident. Even if the motorcyclist is not responsible for the cause of the crash, an insurance company might attempt to use this tactic in a case. 
Missouri is a comparative fault state, meaning the liability is shared amongst the participating parties of the crash. Therefore, if an insurance company manages to prove that the motorcyclist was speeding or wasn't wearing a helmet, a court may find him or her partly responsible and assign a portion of the liability. That would decrease the recoverable settlement.
Most people aren't aware that they have the right to reject and negotiate the first offer an insurance company makes. However, if you don't think you are competent to do any of this, you should contact a skillful motorcycle and car accident attorney.
Vehicle accident cases can be complicated, whether they involve motorcycle accidents, trucks, bicycles, or car accident cases. However, the BWO law firm has the experience you need to get the results you want. If negotiations aren't successful, we are not afraid to take your case to court. 
You will not owe us a dime unless we recover money for you in your motorcycle or car accident case. Contact our personal injury lawyers today to get your case evaluation. Our Joplin personal injury attorney can visit you wherever is convenient to you, including your home or your hospital room. 
What to Do After a Motorcycle Accident in Joplin
If you've experienced a motorcycle accident in Joplin, there are certain steps you should take so you can protect yourself and make sure you have a valid claim.
Calling the police and seeking medical attention for your injuries are the first steps you should take. Making sure to keep all your doctor's appointments after your motorbike crash is extremely important.
If you are able, you can try to photograph any property damages as well as your injuries. Also, you should choose a safe location where you'll keep all your paperwork regarding the crash, including insurance companies' information, medical bills, motorbike repair bills as well as accident reports.
You should also notify your insurance company and make sure not to miss the deadline for filing a claim. The Missouri statute of limitation for personal injury lawsuits is five years, according to the Missouri personal injury statute of limitations, Missouri Code section 516.120. Respecting the deadline is also crucial in compensation negotiations with the defendant and their insurance company.
In addition, hiring a competent motorcycle and car accident lawyer is imperative. An experienced lawyer who has handled this type of accident can help you negotiate with an insurance company and get the compensation you deserve.
You may be wondering if we are the right choice for you. If you are not sure whether to hire our BWO legal team or not, take a look at our attorney profiles before you make your decision. Please note that we offer a free consultation for personal injury cases. That can be a good opportunity for both the attorney and the potential clients to get to know one another and decide if their attorney-client relationship will be possible as well as productive.
Our Joplin MO motorcycle accident attorneys handle cases all over the United States. Our offices are located in St. Louis, Joplin, and Carthage. Contact us as soon as possible and let us help you. Don't forget, when it comes to personal injury cases, no money for you means no fee for us.