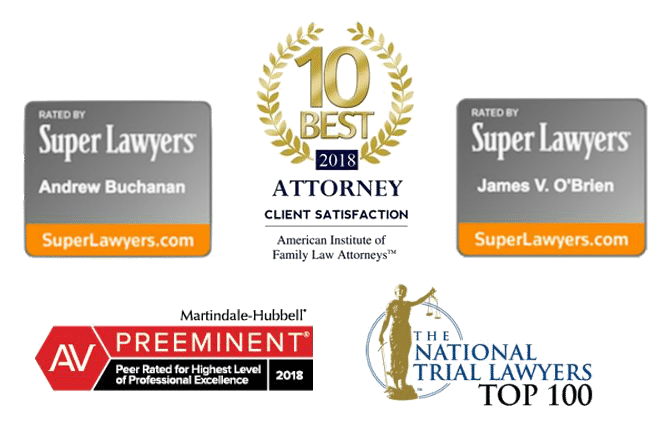 Malpractice Specialists Missouri
Malpractice lawyers in Missouri can help if you or a loved one has been the victim of a healthcare practitioner's mistake, negligence, or other improper treatment.
Buchanan, Williams & O'Brien have been a trusted law firm serving Missourians for over 40 years.
Committed to always treating clients with courtesy & respect
Benefit from the unrivaled experience of our statewide team of lawyers
Trust the proven success we've delivered to clients for decades
Malpractice Lawyers in Missouri
Each state has its own regulations when it comes to medical malpractice. The state of Missouri is more physician-friendly, so it may prove difficult or problematic when a person seeks to recover damages for medical malpractice, especially without the help of an attorney.
Medical malpractice is when a physician causes injury to a patient by deviating from standards of care, unlike medical negligence which is typically when a mistake is made. This can occur during diagnosis, treatment, aftercare, or if a failure to act occurs. Despite the broad definition, every case depends on whether a reasonable standard of care was met. Not meeting it is what will constitute a medical malpractice claim.
To help you navigate the rules and regulations set forth by the state of Missouri, you should seek the professional guidance of a malpractice lawyer. As the top malpractice lawyers in Missouri, the attorneys at Buchanan, Williams & O'Brien can help you get the compensation you deserve while you focus on what matters most: your recovery.
Our Missouri Malpractice Lawyers Can Help
According to a report by the Heartland Health Research Institute in 2016, one out of four patients admitted to a Missouri hospital suffers a preventable injury due to a medical error. In it, they say a patient dies approximately every ninety minutes from medical malpractice. This is inexcusable, and at Buchanan, Williams & O'Brien, we are committed to holding irresponsible and negligent medical professionals accountable.
When a patient is harmed, it is known as an adverse event. The most common of these are bedsores, drug errors (like dosage and type), and issues related to catheter use. The costs associated with these injuries are as much as $3.7 billion dollars per year. For the death of a patient due to medical malpractice, the family can expect an average payout of $5.5 million. This may only be possible with an experienced wrongful death attorney on your side. With over 40 years of experience representing individuals and the families of those who have been injured or killed under the care of a medical professional, our personal injury law firm has what it takes to take on the toughest medical malpractice cases that come our way.
Medical Malpractice Lawyer Missouri
If you believe a loved one's death is the result of medical malpractice, a medical malpractice lawyer can pursue the compensation you are owed. They will help you through every step of the litigation process if the hospital or office does not offer a fair settlement.
When you begin working with our attorneys, the first thing we may do is build an argument using the "Reasonable Person" method. This "Reasonable Person" is the imaginary person used to bolster their argument and prove the other party's negligence. The idea is that negligence is an outlier or an unusual amount of reckless behavior and reckless thought. In other words, it is a deviation from the average (and standard of care).
The "Reasonable Person" has average capabilities, knowledge, and intelligence. The jurors must decide if the "Reasonable Person" would have acted in the same manner as the defendant (physician, hospital, etc.) If they acted differently, it is determined that the defendant's actions were negligent.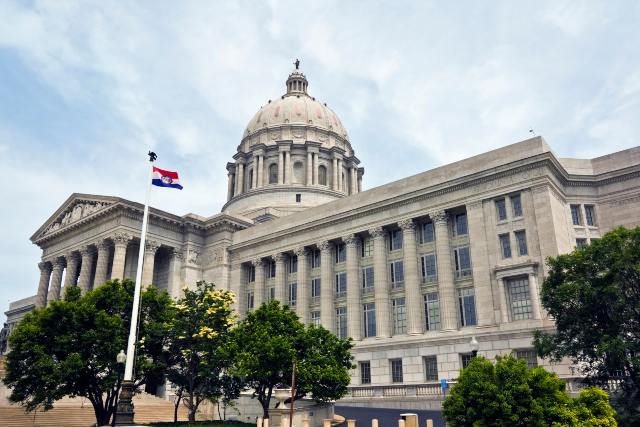 Confused about Medical Malpractice in Missouri? We are here to answer your questions.
Medical Malpractice Attorney Missouri
Of course, there is no exact science. There is no formula to prove that medical malpractice occurred, but there are juries. The "Reasonable Person" method is just one reason why medical malpractice cases are so complex.
Fortunately, a good attorney who specializes in medical malpractice can help. However, the problem with proving negligence in a medical malpractice case is that doctors are not average people with average knowledge. They have had years of schooling and specialized medical training. So, how can a jury of your peers know what a doctor should or should not have done in each situation? Quite frankly, they cannot, and the results often come down to opinion. After all, it is impossible to have a jury of all doctors for each medical malpractice case to know for sure.
Malpractice Attorneys in Missouri
To combat this issue, medical malpractice attorneys will typically employ one or more medical experts to explore whether a doctor acted the way an average doctor would. Namely, a medical malpractice case relies on expert testimony from a physician in the same field. If a doctor finds that another doctor was negligent, the jury is more likely to rule in favor of the plaintiff. Keep in mind, as stated before, Missouri tends to favor doctors, so a good attorney can help put together an iron-clad case that would get the families of those injured compensation.
As your Joplin, Springfield, and St. Louis, MO medical malpractice lawyers, we at Buchanan, Williams & O'Brien will use our extensive network of professionals in a variety of medical fields to ensure that the extent of your doctor's malpractice is fully communicated to the jury.
Medical Malpractice Lawyers Missouri
You might still be wondering if you have a case. The best way to know is to consult with an attorney at our law firm. 
However, here are basic requirements for a medical malpractice claim:
A doctor-patient relationship existed (you were seen and treated by the doctor).
The doctor was negligent and caused harm to you.
The doctor's negligence led to an injury.
The doctor's actions led to damages like mental anguish, physical pain, more medical bills, and an inability to work.
Once you and your attorney have determined you have a case, you must see if you can file a claim.
Medical Malpractice Lawyers in Missouri
According to Missouri's Medical Practice Statutes, the victim should consider the following when filing a medical malpractice claim:
Any medical malpractice claim must be filed within two years of when the malpractice occurred or when damages were discovered by the patient or another medical provider.
Missouri caps pain and suffering for claims at $400,000 to $700,000, but there is no maximum for lost income, medical costs, or other losses.
There are rules for allocating damages among multiple parties, which a Missouri malpractice attorney can help with.
An injured person must submit an Affidavit of Merit within ninety days, especially if expert testimony will be required to validate the claim.
Since medical malpractice claims are complex and governed by many rules and regulations, a good attorney can help guide you, answer your questions, offer legal advice, and advocate for you and your family.
Contact the Best Medical Malpractice Lawyers in Missouri
If you need a lawyer for a medical malpractice case, choose one with years of experience, a proven track record, and knowledge of Missouri laws ⁠— choose Buchanan, Williams & O'Brien. Working with our attorneys could mean the difference between winning or losing. With practice areas ranging from medical negligence and malpractice to wrongful death and workers' compensation, we know how to get results against large corporate entities and their powerful legal teams.
As a trusted personal injury law firm serving Joplin, Springfield, and St. Louis, MO since 1984, we've recovered millions of dollars for our clients, and we'd love to help you, too. Contact us today to schedule a free consultation, where we will determine whether you have a viable malpractice claim and, if so, begin developing an effective strategy to ensure that you obtain the compensation you deserve and are entitled to.