Top Medical Malpractice Lawyer in Missouri Can Help You Move Forward
Missouri medical malpractice lawyers who represent clients anywhere, anytime.
The medical malpractice attorneys at Buchanan, Williams, & O'Brien represent clients throughout Missouri and the United States who are injured or killed by the negligence of healthcare providers such as hospitals, doctors, nurses, psychiatrists, dentists, chiropractors, and podiatrists.
When doctors make mistakes, the legal consequences are often severe and involve serious injuries and even death. Doctors and physicians are required to follow the applicable "standard of care" when treating patients, and when their treatment falls below that standard, they may be liable.
Many of our clients, especially in medical negligence lawsuits, want to know what happened to them and why? Often, the knowledge of why an unfortunate event occurred is more helpful to the healing process than anything else, including money. Buchanan, Williams, & O'Brien is committed to not only getting our clients the compensation they deserve but to help them heal from their injuries and give them back their lives.
We have the resources and expertise to help you in any type of medical malpractice case.
Medical malpractice cases can be among the hardest to prove. Many attorneys will not take these types of cases because they can be expensive and risky if you don't know what to look for. But the experienced medical malpractice attorneys at Buchanan, Williams, & O'Brien have the resources and knowledge to help you if you or your loved one have been treated negligently by a doctor or other medical professional.
Our personal injury attorneys handle all types of malpractice cases for clients located in Southwest Missouri, including the Joplin and St Louis area, and throughout the United States, including those due to:
Missed or Failure to Diagnosis
Delayed Diagnosis
Misdiagnosis
Lack of Informed Consent
Failure to Disclose Significant Risks
Failure to Obtain Complete Patient Information, including Allergies, Medications, Previous Diagnoses, and Lab Results
Healthcare Provider Errors
Misread X-rays, Slides, Ultrasounds, and Charts
Medical Device /or Product Errors
Pharmaceutical/Medication Errors
Surgical Mistake
Birth/Newborn Trauma
Catastrophic Injury
Nursing Home Abuse and Negligence
Dental Malpractice
Improper Use of a Medical Technique or Procedure
Unsanitary/Unclean Medical Tools or Devices
Post-Operative Infections
Negligent Care of Patient
Anesthesia Mistakes
Gynecological Mistakes
Obstetrical Negligence
Chiropractic Negligence
Medical Negligence
Contact us today. With our law firm, you owe nothing unless we recover money for you.
Contact us now and let us help you. We can meet you at a time and place convenient to you. We have represented folks all over the United States and have convenient locations throughout Missouri in St. Louis, Joplin and Carthage. And remember, you won't owe us a single dime unless we are successful in resolving your case. No upfront costs, no hidden fees: just outstanding service to you.
What Is the Medical Malpractice Statute of Limitations Missouri and How Long Do You Have to File a Claim?
If medical negligence has caused serious harm to you or your loved one, and you decide to file a claim, have in mind that the statute of limitations is short. If you want to pursue this type of case, Missouri Statute 516.105 dictates the limitations and actions you can take. The statute says that "all actions for damages for malpractice, negligence, error or mistake related to health care shall be brought within two years from the date of occurrence of the act of neglect complained of."
However, there are some exceptions. For example, in case a foreign object is left in the body of a living patient, the statute of limitations is two years from the date of discovery of that object.
The victims who have been injured due to an error of medical professionals deserve compensation from the doctor, hospital, and other responsible medical staff. A medical malpractice lawyer St Louis can help you determine the cause of the medical error.
When you hire Buchanan, Williams, & O'Brien, our medical malpractice lawyers will immediately get to work. We handle all types of medical malpractice cases for clients located in Southwest Missouri, including the Joplin and St Louis area, and throughout the United States. If you are looking for information about your rights or a piece of legal advice, we can help you. We understand that these medical malpractice cases can be complicated and hard. If you want to make sure your case is taken seriously, reach out to us. We can fight for the compensation you deserve.
Experienced Medical Malpractice Attorney Missouri Can Get to the Truth and Hold Those Who Made a Mistake Responsible
Getting to the truth when medical negligence occurs or a patient has been treated negligently by medical professionals can be hard. It requires that a law firm has significant experience and a strong medical background.
In order for a plaintiff to file a claim against a health professional several acts have to be made:
He or she has to be a patient under that health professional care
He or she has to act negligently in regards to the patient's care
These negligent actions must lead to the patient getting injured
Negligent actions and sustained injuries have to lead to specific damages
People who have been injured due to a medical error have the right to seek and get financial compensation. Medical errors can cause considerable damages, including those for pain and suffering, loss of income, disability or further medical care.
However, financial experts have to determine the true impact of a mistake when seeking financial compensation. Our lawyers at Buchanan, Williams, & O'Brien law firm are representing injured people and their families. We are working with efficient financial experts who can help you build a strong case and get the compensation you deserve.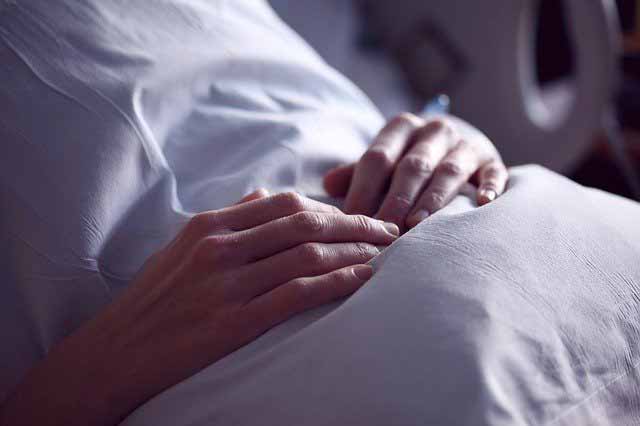 Contact Our Medical Malpractice Lawyers Missouri And Recover Compensation You Deserve.
The doctors and other medical professionals who make avoidable errors should be held accountable when patients are needlessly hurt. If you believe you or someone you love has been given a standard of care far below the standard level of medical care, you may have a case.
People who experience this and have a potential personal injury claim, sometimes don't take them. Most of them believe they can't afford a lawyer or court costs. In addition, the caregivers and their insurance companies don't often admit error, even when liability seems to be obvious. Long working hours demanded at a hospital, lead to human errors and patients experiencing a lower standard of care. Also, necessary procedures are sometimes not put in place, so the staff members fail to handle the patient's condition properly.
When you hire Buchanan, Williams, & O'Brien, there are no hidden fees. If we don't win your case, you won't owe us anything. Based on the success of the Joplin office, our firm has now grown into a regional law firm with offices in Saint Louis and Carthage. Contact our law office and let our experienced medical malpractice lawyers help you with your legal issues.