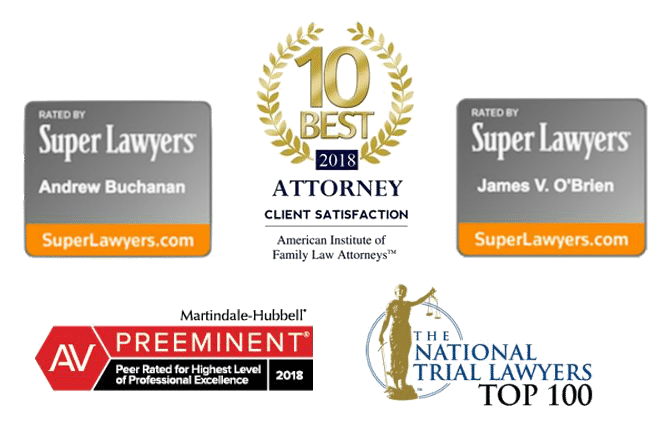 St Louis Car Accident Specialists
Understanding Missouri car accident laws is essential if you have been injured in a car crash. Get the facts here.
Buchanan, Williams & O'Brien have been a trusted law firm serving Missourians for over 40 years.
Committed to always treating clients with courtesy & respect
Benefit from the unrivaled experience of our statewide team of lawyers
Trust the proven success we've delivered to clients for decades
Missouri Car Accident Laws: The Basics
According to statistics from the Missouri State Highway Patrol, in 2019, there were 157,038 total traffic crashes in Missouri, resulting in 55,112 persons injured and 881 fatalities. Whether you suffered minor or serious injuries from the accident, being involved in a car accident in Missouri can be an emotional and overwhelming experience. Thankfully, Missouri personal injury law and car accident laws are put in place to hold the responsible party liable and ensure that car accident victims recover financial compensation for their injuries and property damages.
If you or a loved one was hurt in a car accident caused by another person's negligent or wrongful act, you are within your rights to pursue damages for your injuries. At Buchanan, Williams, & O'Brien P.C., we have the necessary experience and resources to help you hold the liable party accountable for your injuries and damages. With more than 40 years of combined experience, our knowledgeable personal injury attorneys in Missouri are dedicated to providing comprehensive legal guidance and compassionate representation to auto accident victims and their families.
As your legal counsel, we will review all the surrounding details of your case, conduct a thorough, private investigation, and gather every necessary documentation. Our car accident attorneys will work to prove fault, establish liability, and determine your case value. We will fight vigorously to protect your rights and help you seek fair financial compensation to cover medical expenses, lost wages and benefits, future medical treatment, pain, discomfort, and suffering.
Missouri Car Accident Fault Laws
Missouri is an "at-fault" car accident state. This means that the driver responsible for the accident (at-fault party) will be held financially liable for losses resulting from the auto accident, including injuries, car damage, lost income, and more. However, in order to recover damages, the injured party can proceed by:
Filing an injury claim with their own auto insurance company. This is referred to as a "first-party" car insurance claim.
Filing an injury claim with the at-fault driver's auto insurance company. This is referred to as a "third-party" auto accident claim.
Filing a personal injury lawsuit in civil court against the at-fault party to pursue compensation for medical costs, vehicle damage, lost wages/income, pain, discomfort, and suffering.
It's important to avoid taking action until you have consulted a Missouri auto accident attorney who has extensive experience litigating personal injury lawsuits and negotiating with insurance companies. When you meet with a car accident lawyer at our law firm, he or she will guide you through your options and help you determine your best course of action.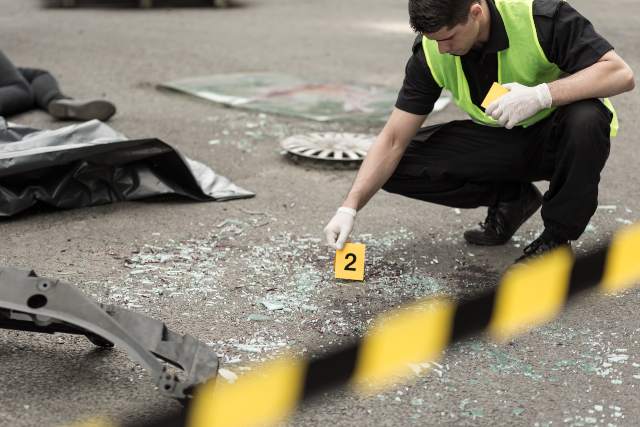 Confused about car accidents in St Louis? We are here to answer your questions.
Missouri Accident Laws & Insurance Company Requirements
Missouri car accident law is complex, especially when a serious injury is involved. The following outlines some other laws guiding car accidents in Missouri.
Insurance Requirements in Missouri
Missouri drivers are required to carry basic liability insurance of minimum coverage limit and provide proof of insurance when prompted by police officers. These limits include:
$25,000 liability coverage for bodily injury per person per accident
$50,000 liability coverage for bodily injury to two or more persons per accident
$10,000 liability coverage for property damage per accident
Uninsured motorist coverage of $25,000 in bodily injury per person and $50,000 in bodily injury per accident.
Comparative Negligence in Missouri
Additionally, Missouri operates under the "pure comparative fault" principle. According to the comparative negligence rule, the amount of compensation you can recover in a car accident claim will be reduced by the extent or percentage to which you were at fault. However, under the state's comparative fault rule, the motor vehicle accident victim is not barred from recovering damages even if he or she was discovered to be 99 percent responsible for the accident.
For instance, if the judge or jury awards a verdict of $50,000 against the at-fault party, and the court found that you were 30 percent liable for the incident, your total compensation will be reduced by $15,000. Hence, you will only receive 70 percent of $50,000 ($30,000).
As mentioned, regardless of your fault percentage, you will still be allowed to recover money damages.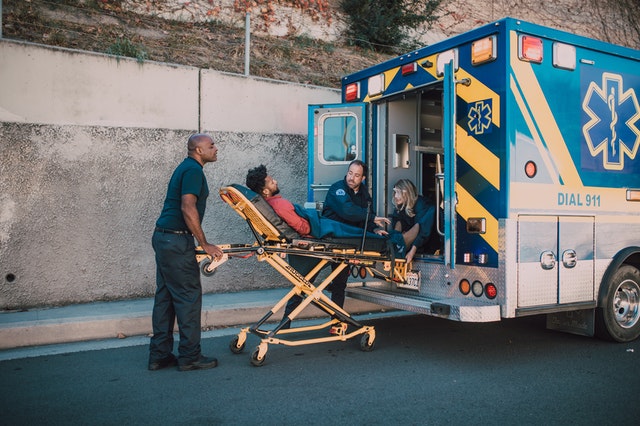 Missouri Auto Accident Laws – Statute of Limitations
The statute of limitations is a law that sets the maximum amount of time that parties involved in a car accident can initiate legal proceedings against the at-fault party.
According to Missouri Revised Statutes section 516.120 (4), an action to recover damages for injury to the person or rights of another must be filed within five years from the date of the accident.
Although Missouri's personal injury statute of limitations is longer than that of most other states, that doesn't mean you should wait that long to file a claim after being involved in an accident. Any delays can cause evidence to become less compelling over time, and without an attorney's immediate case review, you could miss vital opportunities to build a strong case against the at-fault driver.
Car Accident Laws – When to Report a Crash
According to Missouri state laws, you must call the police officer or law enforcement when an accident results in:
An injury or death to the accident victim.
More than $500 in property damage.
A parked vehicle was damaged, and the vehicle's owner can't be contacted immediately.
Your insurance company requests an accident report or police report.
The law is not the only reason to reach out to a law enforcement officer after an auto accident. When a police officer arrives on the scene, he or she will create an accident report detailing important information surrounding the event. This information will then serve as a key piece of evidence for building your injury case and helping you obtain the compensation you deserve.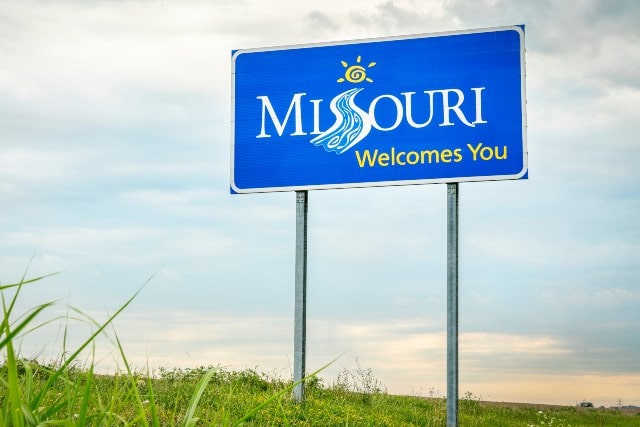 How a Car Accident Attorney Can Help
Getting injured in an auto accident caused by someone else's negligence is a painful experience. Especially when it results in severe injuries, hospitalization, or missed time at work, such an accident can affect you financially, physically, and mentally. Regardless, you don't have to face the challenges all alone. Retaining an experienced Missouri car accident attorney is imperative to protect your rights and help you pursue rightful compensation.
Buchanan, Williams, and O'Brien have devoted their careers to handling personal injury and auto accident cases. The BWO lawyers can help:
Fight zealously to protect your rights and best interests.
Review all the facts of your case.
Conduct a thorough, private investigation.
Gather and document all relevant details, evidence, and other required documentation.
Prove fault, establish liability, and estimate case value.
Handle all communications and negotiations with the insurance company on your behalf while you recover fully.
Negotiate a fair insurance settlement with the insurance company.
File a car accident lawsuit or take additional legal steps, where applicable.
Experienced Personal Injury Attorneys Serving Missouri
If you or a family member has been injured in a negligent auto accident, contact Buchanan, Williams, & O'Brien P.C, today to schedule a free case assessment. Our experienced car accident attorney will fight compassionately to protect your rights, represent your best interests, and make sure that the responsible people are held accountable. 
As your attorneys, we will offer you the comprehensive legal counsel, support, and strong representation you need in your car accident case. BWO lawyers proudly serve clients throughout Carthage, Joplin, and St. Louis, Missouri. Call our firm today to get the help you need.