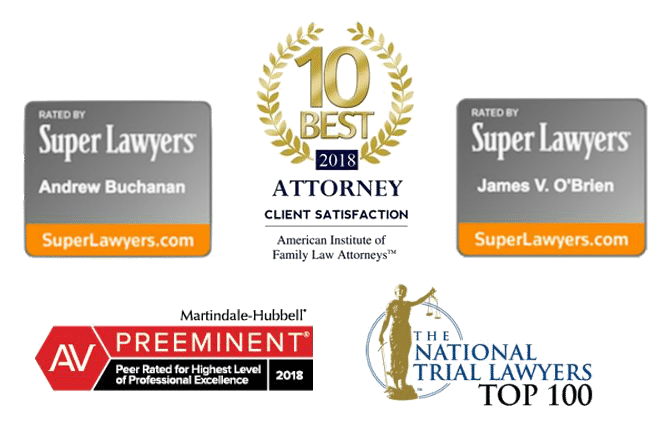 Car Accident Lawyers
If you are the victim of a car accident in Springfield, MO, you may be unsure about the steps to take. Contact the office of Buchanan Williams & O'Brien.
Buchanan, Williams & O'Brien have been a trusted law firm serving Missourians for over 40 years.
Committed to always treating clients with courtesy & respect
Benefit from the unrivaled experience of our statewide team of lawyers
Trust the proven success we've delivered to clients for decades
WHAT YOU NEED TO KNOW ABOUT SPRINGFIELD, MISSOURI CRASH REPORTS AND POST-ACCIDENT RESOURCES
If you have suffered an injury as a result of a car accident in Springfield, MO, you may be wondering if you have a case for a personal injury lawsuit. Missouri is a fault state for car accidents, which means that the person who caused the accident is responsible for paying damages.
However, there are some circumstances in which another party may be held liable, such as if the other driver was working when the accident happened or if the accident was caused by a defective product.
If you have sustained injuries in a car accident, whether major or minor injuries and believe that someone else may be at fault, it is helpful to speak with an experienced personal injury attorney who can evaluate your case and help you recover the compensation you deserve.
Springfield Auto Accident Stats
In 2020, nearly 5,000 crash reports were submitted to the city of Springfield, including more than 1,500 that included at least one injury.
Of those, 26 included at least one fatality. Eight happened at Glenstone and Kearney, one mile west of north Springfield, an intersection that is among those with the highest number of traffic crashes that year.
HOW DO I FIND OUT ABOUT LOCAL CAR ACCIDENTS?
The Missouri State highway patrol maintains a searchable, public police record of every crash report over the last year.
The city of Springfield also lists local car accident data on its website and breaks it down by reports that include pedestrians, bicyclists, or fixed objects.
What To Do After a Car Accident in Springfield MO
If you experience a car accident in Springfield, or a nearby area in MO, such as Republic city, there are some important steps that you can take to protect your rights and help you to recover the compensation you deserve before they close your case in court.
First, make sure you and anyone else involved are safe and no longer in any immediate danger. Contact police to tell them that the crash happened, and make sure officers are sent to the road to protect your vehicles and other drivers.
You must seek medical attention for your injuries as soon as possible. Even if you do not believe that your injuries are serious, it is important to have them evaluated by a medical professional so that they can be properly documented. This will protect you down the line and allow you to start recovery as soon as possible.
You should also collect evidence from the accident scene if possible. This may include taking photos of the damage to your vehicle and the other vehicles involved in the accident, getting the contact information of any witnesses, and collecting any other relevant information.
Finally, you may want to search for a personal injury attorney in Springfield, MO. An attorney can help you navigate the process and recover the compensation you deserve. Even if it doesn't seem necessary when the crash happened, this can protect you in case a lawsuit is necessary down the line.
Confused about car accident injures in Springfield, MO? We are here to answer your questions.
HOW MUCH CAN SOMEONE SUE FOR A CAR ACCIDENT IN SPRINGFIELD?
As Missouri is an at-fault state, the amount that you can sue for in a car accident lawsuit in Springfield will depend on the extent of your injuries and damages. If you suffer serious injuries, you may be able to recover compensation for medical expenses, lost work or wages, pain and suffering, and other damages.
The state also requires all drivers to hold minimum liability insurance policies of:
$25,000 per person for bodily injury

$50,000 per accident for bodily injury

$25,000 per accident for property
And minimum uninsured motorist insurance policies of:
$25,000 per person for bodily injury

$50,000 per accident for bodily injury
These rates mean that to open a civil case, the expenses and other damages must exceed these totals.
Missouri has a statute of limitations of five years for personal injury lawsuits. This means that you must file your lawsuit within five years of the date of the accident. If you do not, you will likely be barred from recovering any compensation.
WHAT HAPPENS IF SOMEONE ELSE IS DRIVING MY CAR AND GETS IN AN ACCIDENT?
Generally, insurance is applied to the car, not the driver, meaning that if someone else is driving your car and gets in an accident, your insurance will be the primary coverage. This is why it is important to only allow people who you trust to drive your car.
However, in the case of serious injury or even death, the driver's insurance may be required to pay damages above and beyond what your policy covers.
If it goes beyond what the two policies can cover, the driver may be personally responsible for paying the remainder of the damages. If this is the case, you will want to search for either a car accident attorney or a wrongful death attorney in Springfield, MO, to make sure you are in good hands.
How Much Does Car Insurance Go Up After an Accident in Springfield, MO?
While it will depend on a variety of circumstances, including your previous driving record, age, and whether the vehicle is work-related, insurance rates will increase an average of 37 percent in Missouri following an at-fault accident with injuries.
That is relatively low compared to some increases across the country, which could be as high as 97 percent in California, or 90 percent in North Carolina, for example. Wyoming experiences the lowest increase, averaging just 31 percent.
HOW LONG DOES A SETTLEMENT TAKE FOR A CAR ACCIDENT IN SPRINGFIELD, MO?
It depends on many different factors, but settlements often take between four and six weeks. They can take longer, and if your accident case goes to court instead of being settled, the timeline can increase as well.
The easiest way to ensure that you get a settlement on time and for the amount you are looking for is to hire qualified Missouri personal injury attorneys, like the ones at Buchanan, Williams & O'Brien.
How Can an Attorney Help?
If you have been involved in a car accident in Springfield, MO, it is important to speak with an experienced personal injury attorney as soon as possible. An attorney usually has access to investigators who can help determine the cause of the accident, collect evidence, and build a strong compensation case.
Additionally, they can negotiate with the insurance company on your behalf and ensure that you can recover the full amount of damages that you are entitled to.
If you have been in a crash and are looking for help, contact a car accident attorney in Springfield at Buchanan, Williams & O'Brien today.