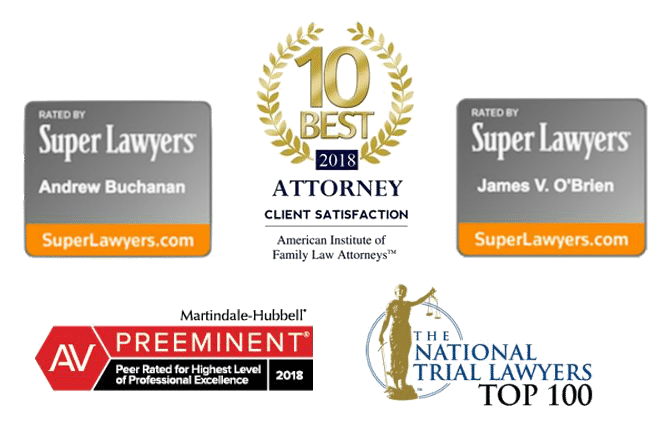 Experienced St. Louis workers compensation attorneys
When workplace injuries occur, turn to the Missouri workers' compensation attorneys at Buchanan, Williams & O'Brien for reliable representation.
Buchanan, Williams & O'Brien have been a trusted law firm serving Missourians for over 40 years.
Committed to always treating clients with courtesy & respect
Benefit from the unrivaled experience of our statewide team of lawyers
Trust the proven success we've delivered to clients for decades
Hiring Missouri Workers' Compensation Attorneys Can Be Beneficial
A workplace injury can occur at practically any job, from construction sites and hospitals to restaurants. Employees who have experienced a work injury may face significant medical expenses in addition to lost wages due to their inability to work.
But, injured workers are entitled to receive compensation for work-related injuries. Although workers' compensation laws can help them recover a portion of their losses, sometimes pursuing damages from third parties may be necessary to obtain the compensation they need to recover fully.
Workers' compensation is supposed to be an easy procedure that gives injured employees the means to cover their medical bills and provide them with replacement for lost wages or payment for their permanent injuries. But, in reality, the whole workers' compensation process can get complicated quickly.
Injured workers are not required by law to have Missouri workers' compensation lawyers helping them with their cases. However, workers' compensation cases are, in fact, legal proceedings. Decisions and mistakes made during workers' compensation cases may impact the rest of their lives.
So, although obtaining an experienced workers' compensation attorney is not required, it may be beneficial to your workers' compensation case. A St. Louis workers' compensation attorney at the Buchanan, Williams & O'Brien law firm can guide you through the workers' compensation system and try to obtain full and fair compensation for your injuries. Reach out to us today and schedule a free, no-obligation consultation so we can see how we can help you.
How Is Workers' Comp Calculated in Missouri?
When an injured employee completes their medical treatment and reaches maximum medical improvement, the doctor will issue an evaluation for Permanent Total Disability or Permanent Partial Disability.
When permanent disability is total, the doctor considers the employee won't be able to return to any employment due to the extent of their injury. If the permanent disability is partial, the injured worker may not complete certain tasks but will be able to work full-time.
If the injured employee is unable to return to work due to recovering from an injury, they may be eligible for Temporary Total Disability benefits. But, if the doctor concludes the injured individual can perform light or modified work, and their employer offers such work, the individual may not be eligible for these benefits.
According to the Missouri Department of Labor and Industrial Relations, those who are determined to be permanently and totally disabled may be entitled to weekly workers' comp benefits for life or as long as their state remains unchanged. They also can negotiate a lump-sum payment instead of the weekly payment.
If an injured employee is determined to be permanently partially disabled, available benefits are calculated using a formula. The formula takes into account which body part was injured, the percentage of permanent partial disability as well as the workers' compensation rate.
Workers' comp benefits for a temporary partial disability should be approximately 2/3 of the "difference between the employee's average weekly earnings prior to the accident and the amount which the employee, in the exercise of reasonable diligence, will be able to earn during the disability." Benefits for a temporary total disability should be 2/3 of a worker's average weekly wage.
Benefits for permanent partial disability and permanent total disability are calculated at 2/3 of the worker's average weekly earnings at the time of the workplace injury.
If an injured worker feels the compensation is inadequate, they can file a claim and start the worker's compensation claim process. The completed claim for compensation has to be sent to the Missouri Division of Workers' Compensation (DWC).
Workers' comp settlements close the cases completely. That means an insurance company will not be responsible for paying any additional expenses after you have accepted the settlement.
Confused about work accidents in St Louis? We are here to answer your questions.
Missouri Workers' Compensation Law
Under Missouri workers' compensation laws, employers who have five or more employees are required to carry workers' compensation insurance. But, if an employer is in the construction industry, they have to carry workers' compensation insurance coverage even if they have just one employee.
Other employers or those who have employees in the exempt categories may choose to come under the law and carry workers' comp insurance.
After suffering a work-related injury, an injured worker has to notify his or her employer about the injury. The nature of the injury, the time and place of a workplace accident, and other relevant information should be included in the notice.
On the other hand, the employer has to report the injury to the third-party administrator or insurance company within five days of the date when the injury was reported.
Those who have been injured on the job may be eligible for workers' compensation benefits that include:
Medical benefits – reimbursement for medical care bills
Permanent disability payments – these benefits can be paid like lump sum payments
Weekly wages
Death benefits – available to those who have lost loved ones or family members in workplace accidents
However, death benefits are available to employees who were engaged in several types of occupation, including firefighters, emergency medical technicians, and flight crew members.
Workers' compensation covers medical bills until you have reached maximum improvement. Travel to and from the doctor as well as rehabilitation appointments are also covered. But, bear in mind that workers' compensation does not include compensation for pain and suffering.
Can an Injured Employee in St. Louis Collect Both Workers' Comp and Social Security Disability Benefits?
Yes, an injured worker in St. Louis or elsewhere in the United States may be eligible to receive both workers' compensation benefits and Social Security Disability Insurance (SSDI) benefits concurrently. However, there are some important considerations:
1.
Offset
:
There may be an offset or reduction in the SSDI benefits if a person is receiving workers' compensation benefits. The total amount received from both sources cannot exceed 80% of the worker's average current earnings before becoming disabled. If it does, the SSDI benefits will be reduced accordingly.
2.
Qualification
:
To qualify for SSDI benefits, the worker must have a disability that is expected to last at least one year or result in death, and it must prevent them from engaging in substantial gainful activity. The worker must also have sufficient work credits in the Social Security system.
3.
Application Process
:
The application processes for workers' compensation and SSDI are separate and have different requirements, so a worker needs to apply for each of them individually. Additionally, being eligible or receiving benefits from one does not automatically qualify the individual for the other. There must be a separate determination for each program.
Benefits of Hiring a Workers' Compensation Attorney
Hiring a workers' compensation attorney comes with numerous advantages, especially when dealing with complex legal processes. These professionals not only bring expertise to the table but also help ensure that your rights are adequately protected. Some of the key benefits include:
Navigating legal complexities:

Workers' compensation laws can be tricky to understand. An experienced attorney can guide you through the intricacies of the law, helping you make informe

d decisions.

Expert representation:

In case of disputes, an attorney can provide skilled representation in court to defend your rights and interests.

Maximizing benefits:

Workers' compensation attorneys know how to calculate the value of claims accurately. They can help ensure you receive the maximum benefits you are entitled to.

Medical evidence:

An attorney can help gather and present robust medical evidence to support your claim.

Peace of Mind:

Lastly, having a professional handle your case can give you peace of mind, allowing you to focus on your recovery.
Our Missouri Lawyer Can Help You With Your Workers' Compensation Claim
Workers' compensation claims should be filed with the Division within the appropriate deadline. The claim has to be filed within two years after the date when the injury or death due to the injury occurred.
Under Missouri law, you have to report the injury to your employer within 30 days of the accident. You may have to visit the doctor your employer chooses. You can see your own doctor as well, but at your own expense.
After filing a claim, a St. Louis workers' compensation attorney you choose can examine your case closely and offer formal legal advice and representation.
A lot can occur during the claim procedure, including a hearing when parties involved introduce evidence and support their cases. Involved parties also have the right to appeal the judge's ruling.
This can be a complicated process, and going through it alone can be hard and stressful. You have better chances to obtain the maximum compensation available if you have an experienced St. Louis workers' compensation lawyer by your side.
How to File a Workers' Comp Claim in Missouri
Usually, injured workers filing for workers' comp can't sue their employer for personal injury. But there are exceptions. If you can prove your employer was grossly negligent and that negligence caused your injury, and if your employer intentionally hurt you, you can sue for an injury that happened at the workplace.
However, if your employer intentionally injured you, that no longer falls under workers' comp; these cases are subject to tort cases of personal injury. If you think your employer intended to hurt you, consult a personal injury attorney as soon as possible.
Personal injury law allows individuals to obtain not only economic but also punitive damages and non-economic damages such as pain and suffering. If you sue and prove your case, you may obtain enough compensation to get back on your feet.
How to Find a Good Workers' Compensation Lawyer
Workplace accidents in St. Louis, MO, happen more often than it appears. Some can result in severe injuries with potentially devastating consequences. 
There are many workers' compensation lawyers who handle these types of cases more or less successfully. Although every case is unique, and past results afford no guarantees of future results, the choice of a lawyer shouldn't be based solely on advertisements.
Injury victims should make sure their Missouri lawyers have adequate experience and knowledge in practice areas related to workers' comp as well as personal injury. Try choosing those who offer a free case evaluation since that can be an excellent way to discuss your legal issue before establishing an attorney-client relationship.
St. Louis workers' comp lawyers at the Buchanan, Williams & O'Brien law firm can help you get the compensation you deserve. Although it's against the law to fire an employee who attempts to pursue full benefits for a work injury, we have seen these things happen.
Our lawyers believe in fighting for the rights of Missouri residents and against wrongful termination and workers' comp discrimination. We are here to help you. Reach out to us and schedule a free consultation today.