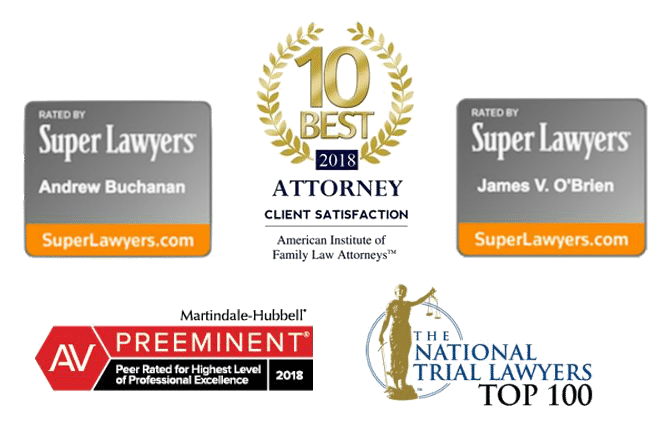 Workers' Comp Lawyers
Workers' compensation is an employer's insurance that pays benefits to employees who are injured at work or become disabled on account of their employment.
Buchanan, Williams & O'Brien have been a trusted law firm serving Missourians for over 40 years.
Committed to always treating clients with courtesy & respect

Benefit from the unrivaled experience of our statewide team of lawyers

Trust the proven success we've delivered to clients for decades
MISSOURI WORKERS' COMPENSATION RATES
Workers' compensation or workers' comp is insurance that employers take out to cover employees who are injured at work or disabled due to their work. Missouri workers' comp rates currently stand at 7% more than the national median. As of 2022, Missouri is ranked among the least expensive US state for workers' comp coverage.
The National Council on Compensation Insurance (NCCI) is a bureau dealing with workers' compensation. It has existed since 1992 as a non-profit business. It is an approved advisory organization per Section 287.955 of the Revised Statutes of Missouri. 
The NCCI administers the employers' experience modification rates (EMR) and gathers all relevant workers' comp data for the state. It analyzes the data collected and makes recommendations to the Missouri Department of Insurance and insurance carriers. Note that an insurer is required to file their rates yearly with the respective states for approval.
This article discusses Missouri workers' rates, class codes, insurance costs, and workers' compensation charts.
MISSOURI WORKERS COMPENSATION CLASS CODES
Insurance companies use workers' compensation class codes to classify types of employment. Each category has a specific risk level. The higher the risk, the higher the premiums are for an employer. Therefore, it is important for companies to consider the risk classifications relevant to their business before making any insurance purchase.
The classification of disability compensation benefits is as follows:
Temporary partial disability benefits (TPD)

Temporary total disability (TTD) benefits

Permanent partial disability (PPD) benefits

Permanent disability benefits (PD)
Class codes might change when you complete a payroll audit and yearly premium. Sometimes, an insurance auditor might switch the codes around, so you need to understand each class code to see how a switch in class codes impacts your level of insurance. The maximum weekly benefit rate of each state is different and is determined by the state.
Determining which codes are relevant for you could be a challenging and confusing exercise. If you're in Springfield, consider contacting a workers compensation lawyer in Springfield, MO, for assistance.
Confused about workers' compensation in St Louis? We are here to answer your questions.
Benefits of Workers Comp Missouri
Workers' compensation coverage is a crucial protection for employees in case of work-related injuries, as it can help alleviate the financial burden of medical bills and lost wages. The workers' compensation coverage provides benefits to those who have work-related injuries by providing coverage for:
Medical and rehabilitation expenses
Lost wages while the employee is off work
Compensation for permanent disability or impairment
Death-related costs to the surviving spouse and family in case of a death on the job.
The amount of benefits paid depends on the severity and nature of the injuries. For example, if you sustain an injury that is considered a permanent partial general disability, the worker's compensation system will provide you with enough benefits to accommodate the medical treatment for maximum medical improvement.
WORKERS' COMPENSATION RATES MISSOURI
Missouri's workers' compensation rate is a fraction of an employee's average weekly amount. Its calculation is set out by section 287.250 of the Revised Statutes of Missouri.
The employee's average weekly amount is calculated by observing the thirteen weeks before the injury date. The calculation is done by adding all employee's earned wages through the thirteen weeks and then dividing by thirteen.
Suppose the employee has not worked for the expected thirteen weeks. In that case, their weekly wages should be added and divided by the number of weeks they have worked for the employer.
When completed, this calculation gives the average weekly wage (AWW). The AWW is used to calculate most benefits that can be awarded in Missouri worker-related injuries.
The next thing you do is determine the amount of compensation to be paid to an injured employee. The rule is that an amount of compensation benefit is equal to two-thirds of the employee's average weekly amount as of the injury date, up to a certain maximum amount. The maximum amount is adjusted annually.
Different injuries attract different maximum amounts. Injuries are usually classified into the following categories:
Temporary total disability
Permanent partial disability
Total permanent disability
Death benefits.
This calculation method is handy when determining your workers' compensation rate under Missouri workers' compensation law.
Your workers' compensation attorney is knowledgeable in workers' compensation law and can explain the relevant points to you. They also know how workers' comp is calculated and can calculate a potential premium for the coverage you seek.
WORKERS COMP INSURANCE COST
Workers' comp insurance is purchased by a company and underwritten by an insurance company to protect the company's employees and the business.
The cost of workers' compensation insurance varies on a number of factors, including:
The state where your employees are located

Number of employees on payroll

The type of industry

The work type

Your company's claims history
You are more likely to pay higher rates for workers' comp coverage if your business has more employees or has riskier practices. This is because workplace injuries are more likely to happen in those circumstances.
Insurance companies may also set different rates depending on the size of your business. You can use the following formula to estimate your workers' compensation insurance premiums:
Workers' class code rate* claims experience modifier* (payroll/100)= premium compensation insurance
There are a few tips that can reduce your workers' compensation insurance premiums. Examples are:
Employee training: when employees are trained to do their roles properly, they are likely to reduce work injuries. As a result, your premium will be reduced. 

Safety standards: when employees are educated on safety measures, it prevents falls, slips, and injuries to other body parts.

Property maintenance: providing a clean and safe environment means your employees are likely to be safe from harm.
Contact workers' comp lawyers in Joplin to get a complete picture of how much your workers' compensation insurance costs.
MISSOURI WORKERS COMPENSATION CHART
The Missouri division workers' compensation chart is a tool used to calculate potential permanent partial disability benefits based on compensation rate, where the injury is on the body, and the disability percentage. It is a useful tool that is straightforward to use.
If there is no specific level for the injured body part, the beneficiaries can claim a whole-body disability until a medical professional determines the disability percentage.
FAQs
How Much Are Workers Compensation Benefits in Missouri?
The answer to this question depends on the types of injuries and the extent of the injuries. Use the Missouri division workers' compensation chart to calculate an approximate amount of compensation benefits.
Note that the maximum and minimum rates for permanent total disability are the same as temporary total disability benefits.
Does Missouri Have a Workers Compensation Fee Schedule?
Yes, Missouri has a medical fee schedule for workers' compensation.
There are two types of workers' compensation fee schedules: the Relative Value Scale (RVS) and the Usual Customary Reasonable (UCR) fee schedule.