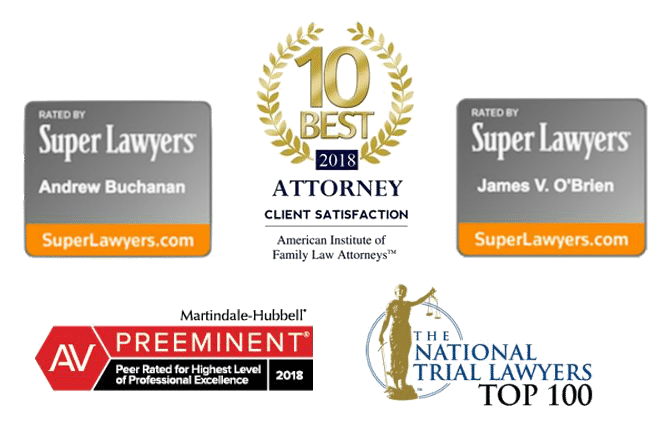 St Louis Truck Accident Specialists
Do you need Springfield wrong diagnosis lawyers? Talk to Buchanan Williams & O'Brien. We have the skills to help in your case. Call us today.
Buchanan, Williams & O'Brien have been a trusted law firm serving Missourians for over 40 years.
Committed to always treating clients with courtesy & respect
Benefit from the unrivaled experience of our statewide team of lawyers
Trust the proven success we've delivered to clients for decades
Wrong Diagnosis Attorneys in Springfield
Have you directly suffered the agony of being misdiagnosed? Are you looking for information on behalf of someone you care about? If so, our prominent medical malpractice lawyers in Springfield are here to assist.
A wrong medical diagnosis case occurs when there is a mistake in diagnosing a medical condition, a delay in diagnosing it, or a failure to diagnose it altogether. This can have severe effects. It might result in delayed or wrong treatment, unnecessary treatments, or even the worsening of the underlying ailment. 
When dealing with wrongful diagnosis cases, you need a medical malpractice lawyer with a track record of success. We have a team of skilled attorneys at Buchanan, Williams & O'Brien. They can assist individuals in navigating the legal issues surrounding medical malpractice law.
How We Handle Wrongful Diagnosis Cases
Our hardworking legal team holds medical providers accountable for their medical negligence. We strive to obtain the justice and recompense our clients deserve. We draw on our significant experience in personal injury law and medical malpractice cases to handle medical wrongful diagnosis cases effectively.
Misdiagnosis and Delay in Diagnosis
Misdiagnosis and delayed diagnosis are common medical errors. Both can have catastrophic effects and are the subject of medical malpractice claims.
Misdiagnosis
Misdiagnosis occurs when a medical condition is inaccurately diagnosed. For instance, a doctor may mistakenly diagnose a patient's back or chest pain as a simple muscular strain, unaware that it is actually a symptom of an impending heart attack. Tragically, this misdiagnosis can lead to fatal consequences for the patient.
delayed diagnosis
Delayed diagnosis refers to circumstances in which the proper diagnosis is made but after a damaging delay. Such delays occur when a doctor fails to order critical tests on time, such as lab work, colonoscopies, or breast imaging studies.
Empathetic Support for Misdiagnosis or Delayed Diagnosis
We understand the frustration people suffer due to misdiagnosis or delayed diagnosis. Our medical malpractice attorney understands the unique challenges of medical malpractice and is ready to aid you every step of the way.
To determine the validity of your claim, our attorneys may examine the circumstances of your case, conducting a thorough investigation into all relevant factors. This includes meticulously examining your medical records to identify potential discrepancies, inconsistencies, or overlooked information.
Additionally, we leverage the witness of medical professionals who provide expert opinions based on their specialized knowledge and experience, further bolstering the strength of your claim. Combining these rigorous evaluation methods ensures that your case is built on solid evidence and positioned for success.
Our goal is to make a compelling case on behalf of our clients. We seek excellent outcomes for our clients, as well as maximum reimbursement for medical expenses, lost wages, and pain and suffering.
Confused about truck accidents in St Louis? We are here to answer your questions.
Comprehensive Legal Assistance Tailored to Your Specific Needs
At Buchanan, Williams & O'Brien, we handle all types of personal injury cases. We have handled hundreds of medical malpractice lawsuits, including:
Serious sickness misdiagnosis
Failure to diagnose potentially fatal conditions
Delayed diagnosis results in a worse prognosis
Incorrect medical test or result interpretation
Inadequate post-operative care
Surgical errors caused by a misdiagnosis
We also handle cases resulting from:
Negligence, such as leaving foreign objects in patients
Working with our team of qualified and professional attorneys can provide you with the following benefits:
Professional advice: Our legal staff is thoroughly aware of medical malpractice regulations. Your case will be handled with precision.
Thorough investigation: When preparing your case, we leave no stone unturned. We cooperate with medical professionals and medical professionals. In this way, we can gather evidence and show negligence.
Negotiation skills: Our attorneys negotiate skillfully with insurance companies and other parties. The goal is always to obtain reasonable compensation.

Trial advocacy: We will take your case to trial if a reasonable settlement cannot be reached. We fight for your rights in court.
Buchanan, Williams & O'Brien and the Search for Justice
Doctors and hospitals should be held accountable for medical errors. They should perform their duties to the accepted standard.
Accountability is critical since doctors and hospitals are highly regarded in our culture. They also are well compensated for their services. It is only fitting that they face repercussions if they fail to meet the confidence put in them.
Our personal injury attorneys understand the gravity of these instances. They are dedicated to assisting you with your medical malpractice case.
If you or someone you know has suffered due to a misdiagnosis, Buchanan, Williams & O'Brien is your trusted ally in seeking justice. Our hardworking legal team will safeguard your rights. We are here to help you obtain fair compensation and hold irresponsible medical practitioners accountable.
We offer a free consultation so that you can discuss your malpractice issues with an experienced medical malpractice lawyer. Contact us today and begin the process of recovering your life.
Frequently Asked Questions
How Much Compensation May I Expect in the Event of a Misdiagnosis?
The amount of compensation you are entitled to in a false diagnosis lawsuit is determined by several variables. These include the severity of your injuries, medical bills, lost wages, pain and suffering, and long-term effects on your life.
Our attorneys examine your damages and fight for reasonable compensation on your behalf. Every case is unique, and we work hard to maximize the compensation you deserve.
How Long Do I Have to Launch a Lawsuit for a Misdiagnosis?
The statute of limitations, or the time limit for launching a case for an incorrect diagnosis, differs by state.
In Springfield, the statute of limitations is generally within two years from the date of the incident. However, considerations can be complex. If you wait too long, you may lose your right to seek legal redress.
It is best to consult with a Buchanan, Williams & O'Brien attorney to Ensure you meet the applicable time limits.