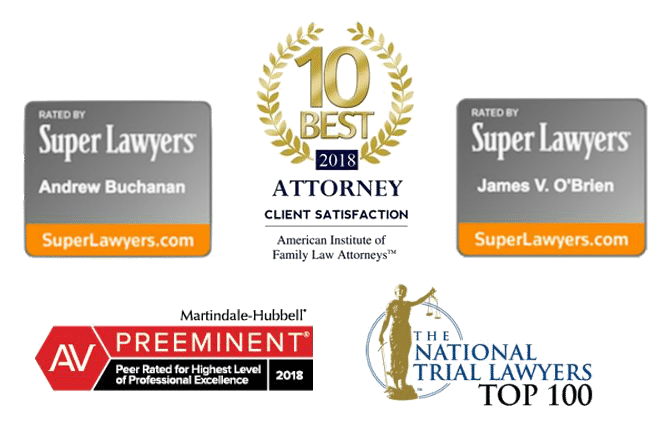 St Louis medical malpractice Specialists
Confused about medical negligence vs malpractice? Buchanan, Williams & O'Brien has the answers you need. Speak with our skilled attorneys now!
Buchanan, Williams & O'Brien have been a trusted law firm serving Missourians for over 40 years.
Committed to always treating clients with courtesy & respect
Benefit from the unrivaled experience of our statewide team of lawyers
Trust the proven success we've delivered to clients for decades
Overview of Medical Malpractice vs Negligence?
Adequate medical care is vital for our well-being. We trust healthcare providers to deliver us with competent and safe treatments for our ailments and long-term health. Yet errors and misjudgments can occur in the medical field, causing harm to patients.
In such situations, it becomes essential to distinguish between medical negligence and medical malpractice. The two can impact accountability, as well as the legal and professional consequences for healthcare professionals. It may also impact the rights and remedies available to injured patients.
A medical negligence occurs when the expected level of care is not provided, resulting in harm to the patient. Medical malpractice refers to a subset of medical negligence that involves the failure of a healthcare professional to act in accordance with the standard of care causing harm to a patient. It typically includes elements of professional misconduct or negligence.
Medical negligence or medical malpractice can result in criminal charges, civil liability or disciplinary action for the responsible party. Buchanan, Williams & O'Brien can guide you through your medical negligence and medical malpractice claims.
What Constitutes Medical Malpractice or Negligence?
To be eligible for a medical malpractice lawsuit, one must establish that they suffered damages as a result of their injuries. Various losses can be compensated in a medical malpractice lawsuit.
To prove negligence, an injured party must show that the negligent party (1) had a duty, (2) breached that duty, (3) that this breach caused a harm, and (4) damages arose from the breach.
A personal injury lawyer can help prove that a medical provider's actions were the cause of an injury and that the provider had a duty to provide adequate medical care.
Some examples of medical negligence that may qualify as medical malpractice include a medical professional's:
Failure or misdiagnosis of a medical condition.

Misreading or ignoring of laboratory results.

Surgical errors or performance of unneeded operations.

Medication errors such as prescribing the wrong medication or dosage.

Failure to order necessary medical tests.

Inadequate patient follow-up care.
Confused about medical malpractice in St Louis? We are here to answer your questions.
How Does Medical Malpractice Differ From Negligence?
Medical malpractice and medical negligence are related yet distinct concepts. The primary difference between medical malpractice and negligence is the party performing the negligent act.
Negligence or Malpractice:
Medical negligence occurs when a person, regardless of their professional status, acts in a way that a reasonable person would find unacceptable in the circumstances. The person does not need to intend to act in such a manner or cause harm. Common causes of negligence include errors, misjudgments, or a lack of communication.
Medical negligence becomes malpractice when the person has a professional responsibility to provide a specific standard of care. Malpractice implies professional wrongdoing and can include cases of unethical behavior, intentional injury, or a blatant disregard for patient safety.
Legal Implications:
Medical negligence cases are typically civil matters. The primary aim is to seek compensation for the injured party. This compensation may cover medical expenses, pain, suffering, and lost wages.
Medical malpractice explicitly denotes a breach of professional standards and can lead to a variety of legal actions against the healthcare provider. This may include medical malpractice lawsuits, disciplinary actions, and criminal charges.
How to Prove Medical Negligence or Malpractice
Proving medical negligence or malpractice is a complex process. It requires a thorough understanding of the law, medical standards of care, and access to relevant evidence. An injured party will be required to show several key elements to make a medical negligence or medical malpractice claim.
The typical components of these cases include:
Establishing the Standard of Care:
Medical providers have a professional duty of care to their patients. In medical malpractice cases, the injured party must establish this standard of care.
If the negligent party is not a medical professional, you must show how a reasonable person would have acted under the circumstances.
Proving a Breach of the Standard of Care:
After establishing the standard of care, the injured party must then demonstrate that the other party breached this standard. This can be accomplished by showing that the provider's actions or omissions did not meet the expected level of care.
Showing Causation:
There must be a direct connection between the breach of the standard of care and the harm or injury caused. You will have to prove that the healthcare provider's actions were the direct source of harm.
Proving Damages:
Finally, the injured party must show that they have suffered damages due to the breach of the standard of care. These damages can include physical injuries, emotional distress or financial losses resulting from the harm.
Professional Testimony:
Medical negligence and malpractice cases often require professional testimony from medical experts. This can help establish the accepted medical standard of care and the breach. Professional witnesses are typically other healthcare professionals in the same field who are called upon to provide opinions about the case.
Medical Records and Documentation:
Medical records, documentation, and any relevant evidence regarding the care and injury should be gathered and reviewed. These records can provide critical information about the injured person's medical history, medical treatment, and the alleged negligence.
Eyewitnesses and Testimonials:
Eyewitness accounts and patient testimonials can help bolster your negligence or malpractice case. They can provide more evidence of a breach of the standard of care.
Legal Representation:
Hiring an experienced medical malpractice attorney can be beneficial to navigating this complex legal process. An attorney will review your case, explore available claims and remedies, and gather evidence.
Negotiations and Legal Proceedings:
Depending on the circumstances of the case, you may engage in negotiations or legal proceedings. Your attorney can represent your interests during settlement discussions or in civil court.
How Can a Lawyer Help During Medical Negligence or Malpractice Cases?
Hiring a medical malpractice lawyer is beneficial for pursuing a medical negligence or malpractice case. Medical malpractice lawyers will assess the case details to determine whether you have a viable negligence or medical malpractice claim. They will also examine the potential for receiving damages.
You have two years from the date of injury to file a claim within the medical malpractice statute of limitations. With the help of an experienced attorney from our firm, you can navigate legal action, meet deadlines, and receive compensation. We can also negotiate pre-litigation with the healthcare provider's insurance company or legal team in an effort to reach a fair settlement.
Our experienced personal injury attorneys have the knowledge and resources to help build your case. This includes connections to experts and medical professionals who can consult on your case or serve as witnesses.
Contact Us Today at Buchanan, Williams & O'Brien
Understanding the difference between medical malpractice and negligence is critical for making a claim for relief. One needs to understand the terms and implications in both the healthcare and legal domains. Understanding these differences is essential for patients seeking justice against the at-fault party.
If you were injured by another's negligent actions, Buchanan, Williams & O'Brien can help. Our wrong diagnosis lawyers have extensive skills in evaluating malpractice cases. Our law firm will help you seek justice and compensation for your medical injuries. Contact us today to book a free consultation.