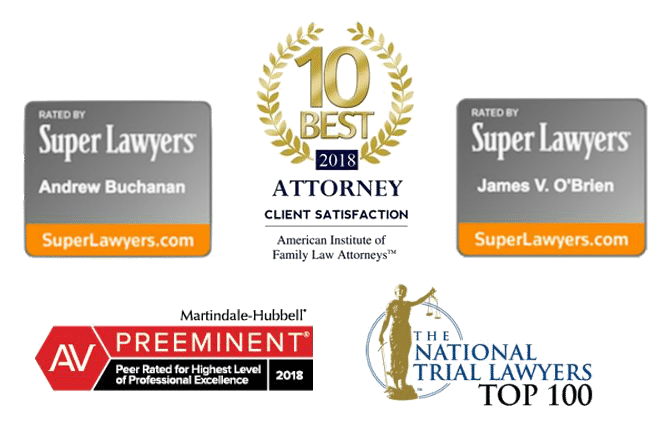 St Louis workers' compensation Specialists
Need infor about the responsibilities of staffing agencies and employers in Missouri regarding workers' compensation for temporary workers? Call Buchanan Williams & O'Brien now.
Buchanan, Williams & O'Brien have been a trusted law firm serving Missourians for over 40 years.
Committed to always treating clients with courtesy & respect
Benefit from the unrivaled experience of our statewide team of lawyers
Trust the proven success we've delivered to clients for decades
Temporary Workers' Compensation
Temporary workers are essential to satisfy the staffing needs of businesses. In their latest news release, the U.S. Bureau of Labor Statistics reported 2.9 million temporary staff in the workforce as of June 2023. These workers are entitled to the same rights as full-time employees and are protected under the Missouri Workers' Compensation Law.
According to Occupational Safety and Health Administration (OSHA), both the host employer and the staffing agency, referred to as temporary help firms in Missouri law, are joint employers and thus have a joint responsibility to provide a safe work environment for you. It's also their responsibility to compensate you if you are injured on the job.
Missouri workers' compensation attorneys at Buchanan, Williams & O'Brien can help you recover fair compensation if you sustain a work injury.
Client Companies and Staffing Agencies Responsibilities
Agencies and host companies have a responsibility to provide employees with workers' comp coverage. Their responsibilities can vary but revolve around the following:
1. Workers' Compensation Insurance
The temporary staffing agency and employer are responsible for providing workers' compensation coverage to temporary workers as joint employers. Most temporary workers meet the definition of employer as set in section 287.020 of the Workers' Compensation Law and are therefore entitled to coverage by the employer. However, exempt employers, such as those with fewer than five employees, are not required by the state to purchase workers' compensation insurance.
2. Workplace Safety Assessment
Staffing agencies are responsible for assessing general safety and health conditions at workplaces. They ensure that temporary workers are provided with any necessary personal protective equipment. Host employers must inform temporary workers of safety rules and work to protect them from potential risks and hazards. According to 287.120(4), the compensation for injuries caused by the employer's failure to comply with safety laws or orders increases by 15 percent.
3. Safety Training
Host employers must provide basic safety training to temporary workers and ensure that they have and know how to use protection equipment, such as gloves, safety glasses, respirators, and body suits.
4. Workplace Injury Management
After being notified of an injury by a temporary worker, the host employer is required to carry out investigations and follow the proper procedures to get the injured worker the medical attention required. The injured worker must receive the proper medical care and treatment ordered by law. The responsibility of compensating the worker may be shared by the employer and staffing agency or borne by only one party, depending on their agreement.
Confused about truck accidents in St Louis? We are here to answer your questions.
Missouri Workers' Compensation Law
When temporary workers are injured on the job, the employer is held liable as long as the workers didn't inflict the injury on themselves or were injured by another person. Depending on the severity of the injury, the employer may be entitled to:
The necessary medical care, including surgical and chiropractic, ambulance, medicines, and nursing

Rehabilitation and the costs of travel and lodging near the service provider, if required

Reimbursement for lost wages

Total or partial temporary disability benefits

Total or partial permanent disability benefits
In the case of death, the worker's dependents are entitled to a death benefit of sixty-six and two-thirds of the worker's weekly wage in addition to funeral costs of up to $5,000. The death benefit is paid until the surviving spouse remarries or passes away or the dependent children reach 18.
Federal Rights and Protections for Temporary Workers
Protections under the Fair Labor Standards Act extend to temporary employees as well. They are entitled to adequate breaks, compensation for overtime, and a healthy and safe workplace. Employers who violate the provisions of this act can face civil penalties. Examples of violations of your rights include:
Working through lunch breaks

Harassment in the workplace

Wage discrimination
Moreover, temps are entitled to the same protections under the Occupational Safety and Health Act (OSHA) as permanent employees. The host employer is primarily responsible for providing personal protection equipment and training workers to use it. However, the staffing agency is also responsible for ensuring that the host employer complies with OSHA guidelines.
Missouri Workers' Compensation Claims Process
Injured workers must inform their employers in writing of the accident within 30 days. If you fail to report your injury on time, you may forfeit your right to comp benefits.
Upon reporting your work-related incident, seek medical treatment as soon as possible. Your employer may require you to visit a specific medical provider. However, you can seek medical attention from a personal doctor at your own expense.
Your employer must compensate you for the injury as required by law, including benefits. If they don't, you can proceed with a workers' compensation claim with the Department of Labor Division of Workers' Compensation.
Here's how you can do that:
Consult an attorney: You may not be well-acquainted with your compensation rights as a temporary worker. A personal injury attorney can protect your rights and represent you throughout the process.
Try mediation or conference before an administrative judge: Before resorting to litigation, you may be able to resolve your dispute with the employer using the Division's Dispute Management Unit. You can also meet with the opposing party before a judge and try to settle your case out of court.
File a claim: Fill out and submit the claim for compensation form to the Division by mail.
Depending on your case, you may need to request a pre-hearing, mediation, or hardship hearing before proceeding to a final hearing. Your attorney will be best suited to advise on what actions you should take before and after a decision is made.
Make sure to file your claim within two years of when you sustained the injury or the last payment you received from the employer.
How Long Do the Workers' Compensation Claims Take?
The compensation process can take up to six months from the date of the injury, depending on the extent of your injuries and the complexity of the case.
Call Buchanan, Williams & O'Brien Today
Experienced personal injury attorneys at Buchanan, Williams & O'Brien can help temporary workers seeking workers' compensation in St. Louis.
We can explain your rights and the benefits you should receive from your employer. When you hire us, you can rest assured that you are getting the adequate, experienced representation you need.
For 40 years, our law firm has helped injured Missourians recover compensation for work-related injuries. We can help you too. Contact Buchanan, Williams & O'Brien today to start a workers' comp claim.
Frequently Asked Questions
What Is the Workers Compensation Act in Missouri?
The Missouri Workers Compensation Act sets out the guidelines for compensating injured employees for medical expenses, lost wages, and disabilities. According to this act, businesses with at least five employees must carry workers' comp insurance.