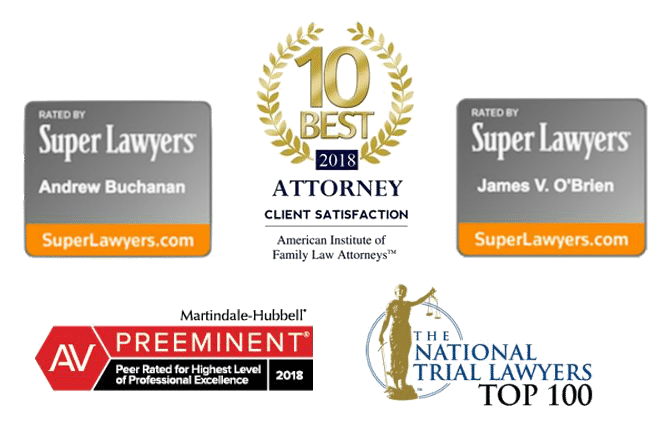 Missouri Car Accident Specialists
An auto accident lawyer in Joplin, MO can help you obtain the compensation and closure you deserve if you have been injured due to someone else's negligence.
Buchanan, Williams & O'Brien have been a trusted law firm serving Missourians for over 40 years.
Committed to always treating clients with courtesy & respect
Benefit from the unrivaled experience of our statewide team of lawyers
Trust the proven success we've delivered to clients for decades
Do You Need an Auto Accident Lawyer Joplin MO?
A collision of motor vehicles – also called a car accident or an auto accident – happens when one vehicle collides into another. There can also be traffic collisions where an automobile strikes a pedestrian, an animal, a tree, a building, or a pole. 
No matter the circumstances, a car accident can lead to injury, disability, or even death. Collisions can also cause financial damage to the people involved, often as a result of medical bills or missed work due to the injury. 
If you or someone you love has been in a car accident in Joplin, MO, you may be entitled to compensation, and the trusted personal injury attorneys of Buchanan, Williams & O'Brien are here to help. As your Joplin auto accident lawyers, we will guide you through each step of the process and fight tirelessly until you receive the compensation and closure you deserve.
How Do You Know When to Contact a Car Accident Lawyer?
It's always a good idea to contact a personal injury lawyer if your accident case is complex or if it resulted in injuries. That way, they can begin building a strong case for you.
You should contact an attorney immediately if any of the following applies to you or your case:
The accident caused significant injury.
The fault was not clear.
The collision occurred in a school zone, a construction zone, or a work zone.
If you disagree with anything on the police report.
If the other driver did not have insurance.
Anytime your insurance company offers confusing answers or there are liability concerns.
Do not wait to hire an attorney – the sooner you contact one, the better. The statute of limitations allows the injured party five years to file a claim. This may seem like plenty of time, but evidence can get lost or destroyed the longer you wait.
Even if you are unsure you want to file a claim or pursue a lawsuit, you should still contact an attorney, schedule and attend a free consultation, and discuss your case to see if you qualify to file a claim. At Buchanan, Williams & O'Brien, we work all personal injury claims on a contingency basis, meaning you pay nothing unless we win, so contacting our attorneys for an initial consultation is always risk-free.
Confused about auto accidents in Joplin? We are here to answer your questions.
Types of Damages Our Car Wreck Lawyers Joplin MO Can Help Recover
Some United States organizations have stopped using the term "accident" in favor of words like "collision" or "crash." They believe the word "accident" avoids blaming anyone, while "collision" or "crash" tells you someone was driving under the influence, speeding, looking at their phone, or doing anything else that would make them responsible for the incident. If a collision occurs, getting to this root cause and determining exactly what the outcome was of this negligence can help ensure that proper compensation and justice are served.
There are two primary types of injuries following an auto accident:
Physical – Most physical injuries are a result of the blunt force trauma that can occur during a collision, from short-term issues like bruising to a life-changing injury like brain damage, paralysis, or even death.
Psychological – Long-term psychological trauma can occur after a collision. This may make the person involved afraid to drive again. It can also affect their ability to work, take care of their children, maintain a home, and go to school.
In many cases, an auto accident victim can experience both types of injuries. The outcomes of these injuries can include pain and suffering, medical expenses, lost wages, and more. Each of these are recoverable in a personal injury claim, but it takes a skilled lawyer to ensure that you get the maximum compensation you are entitled to. With decades of combined experience helping injured Missourians just like you, our Joplin car accident attorneys have what it takes to help you obtain exactly what you need to begin the road to recovery.
Wrongful Death Car Accident Law Firm in Joplin, MO
People are involved in auto accidents every day, even though most do not attract media attention. This does not make them less tragic, especially if a fatality occurred. 
At Buchanan, Williams & O'Brien, we are dedicated to representing the surviving family of individuals who have been killed in car accidents. While no amount of money will bring your loved one back, filing a wrongful death claim is often a key step in obtaining closure for your family. 
When you entrust us to lead your pursuit of justice for your loved one, we will begin a wrongful death claim on your behalf to help you pursue compensation for damages such as lost income, loss of companionship, funeral expenses, and your loved one's own pain and suffering. We may also be able to seek punitive damages, which are designed to punish the at-fault party and deter others from engaging in similar reckless actions in the future.
How a Personal Injury Attorney Joplin Missouri Can Help With Your Accident Claim
Many things can contribute to the risk of you getting into a motor vehicle accident, like the design of the vehicle, how fast the driver was going, the design of the road, the condition of the road, being under the influence of drugs or alcohol, driving distracted, driving aggressively, driving over the speed limit, or street racing.
In a car accident-related personal injury claim, fault must be established for the court to award compensation to the victim. While it might seem like you can establish the other party's fault on your own, there is much more nuance to these cases than initially meets the eye. 
If you have been in a car accident in Joplin, MO, the best thing to do is hire an experienced attorney. They can make your recovery easier by preventing you from being taken advantage of by insurance adjusters. A few benefits of hiring an attorney are:
Communicating and negotiating with the insurance company.
Filing necessary paperwork.
Meeting important deadlines.
Increased compensation.
Executing a thorough investigation.
Taking the case to trial and making use of expert testimony, if needed.
Being in an accident is a traumatic experience. Any injuries that result from the accident can change your life and leave you with long-term or life-long disabilities. After being injured, you need a knowledgeable, reputable law firm fighting for you. Do not hesitate — call a trusted Joplin law firm so you have the very best car accident lawyers on your side.
What to Do Before Contacting Our Car Accident Injury Lawyers
You may wonder what to do following a collision. While hiring an attorney is an important early step, there are a few things you should do before reaching out to us to improve your odds of a successful case:
Safety first
If the collision was minor, move all vehicles out of traffic and into a safe place.
Turn off your vehicle and use the hazard lights.
If you have them, use cones or road triangles.
Get help
Evaluate yourself for injuries and determine if you should call an ambulance.
Even if the collision is not serious, call the police so they can make a report. 
Collect information
Ask for the information of anyone involved. This should include:

Driver's and passenger's names and phone numbers.
Make, model, year of the vehicle.
Driver's license number and license plate numbers.
Insurance companies and policy numbers.
Eyewitnesses' names and contact information.
Accident scene location.
Police officer's name and badge number.

If safe, take photos of the accident scene.
Only sign documents for the police and your insurance agent.
It is best to be polite, but do not take responsibility for the collision. Any admission of guilt can potentially sabotage your claim in the future.
File a Claim
You can file a claim at the scene. You will then have the option to add more details later.
Contact your insurance agent the first chance you get. 
See your doctor
Even if you feel fine and do not have any visible injuries, you should always get checked out by a medical professional as soon as possible after an accident. Many injuries are not obvious at first and may cause significant issues down the line, and catching and documenting them early can help strengthen your motor vehicle accident claim.
Once you have completed these steps, it is time to contact an attorney. You should reach out to a Joplin car accident lawyer as soon as possible following the collision, as this will give them more time to build a strong case and allow them to look over the evidence while it is still fresh. If you're ready to begin your car accident claim with some of the top personal injury lawyers in Missouri, please contact Buchanan, Williams & O'Brien at (417) 623-0900 today for a free consultation. We look forward to assisting you.
Get expert help with truck accidents Joplin.