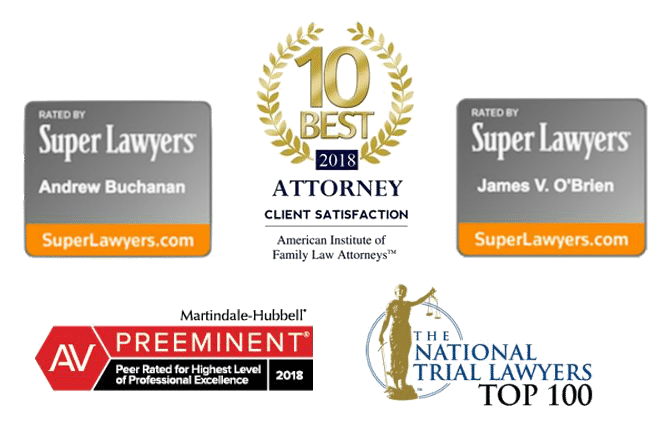 Missouri Car Accident Specialists
Motor vehicle accidents are messy and complicated. If you need a car accident lawyer in Joplin MO, the firm of Buchanan Williams & O'Brien can help. Call now!
Buchanan, Williams & O'Brien have been a trusted law firm serving Missourians for over 40 years.
Committed to always treating clients with courtesy & respect
Benefit from the unrivaled experience of our statewide team of lawyers
Trust the proven success we've delivered to clients for decades
Auto Accidents in Joplin, Missouri
Car accidents can lead to catastrophic and life-changing injuries. The damages and expenses resulting from auto accidents can cause substantial financial setbacks. Severe injuries often result in absence from work, extreme physical pain, mental trauma, and even death.
The Missouri Department of Traffic reports that after a decade of consistent decline, fatalities from traffic collisions are on the rise again. Dealing with the legal aftermath of a car accident can be complex and tricky. Adopting a well-planned course of action to pursue compensation and secure one's legal rights is important.
Common Causes of Car Accidents in Missouri
Some of the common reasons that lead to auto accidents in Missouri include the following:
Speeding
Drunk or intoxicated driving
Driver fatigue
Distracted driving
Poor maintenance of the vehicle
Inexperienced driving
Weather and road conditions
Determining Fault in Missouri Car Accidents
Missouri law requires car accident victims to prove that the other driver or party was at fault. To file a personal injury claim, the injured person must show that the at-fault party was driving recklessly, negligently, or illegally.
An experienced car accident attorney can help the injured party prove fault by thoroughly investigating the facts and circumstances of the accident case. Some factors that are considered to determine who is the liable party in a car wreck include:
The accident report, also known as the police report
Treatment and medical records of the injured
Witness testimony
Pictures and videos from the accident spot
Surveillance footage from nearby cameras
Professional opinion to decode or rebuild the accident scene
Details about the condition of the other driver at the time of the accident
Confused about auto accidents in Joplin? We are here to answer your questions.
Pure Comparative Negligence Rule in Car Accident Cases
When it comes to determining liability in personal injury claims, Missouri follows the pure comparative negligence rule. This means that even if the auto accident victim was partly at fault, they might still be entitled to financial recovery in the accident claim.
However, the settlement amount will be reduced to the degree of the injured's fault in the auto accident. A Joplin car accident lawyer can help the victim with evaluating and proving the extent of the other party's fault for the auto accident.
When Missouri Car Accident Cases Can Result in Compensation
If you or a loved one has been involved in a car accident, you may be asking yourself, "how often do car accident cases result in compensation?"
Compensation may be awarded in many cases. For the physical injuries and damage sustained due to someone else's negligence, a car accident victim in Joplin, Missouri, can recover compensation for:
Medical expenses, including costs for future medical treatment

Lost wages or lost income for the days missed at work due to the accident

Loss of future earnings due to the accident

Rehabilitation and therapy costs associated with the accident

Damage to the car or other property damage resulting from the accident

Temporary or permanent bodily disability resulting from the crash

Pain and suffering, trauma, and emotional and mental distress from the accident

Wrongful death of a family member

Out-of-pocket expenses related to the car accident
What To Do After a Joplin Car Accident?
Inform the Police
You should report a car accident immediately. All motor vehicle accident cases that cause injuries or property damage over $500 should be reported to the police. Make sure to get a copy of the police report.
Seek Medical Attention
Immediately seek medical attention after the accident. Make sure you preserve all the hospital and medical bills.
Take Pictures and Videos
If possible, try to take photos and videos of the motor vehicle accident scene. Take pictures of the injuries, damaged car or property, and other relevant evidence. Remember, all evidence can be helpful for an auto accident lawyer to correctly assess your case.
Gather Information
If there were people around the car accident scene, try to obtain their contact information. Talk to the other drivers involved and obtain their contact, address, vehicle information, and insurance company details.
Contact a Joplin Car Accident Lawyer
Contact an auto accident lawyer to make the correct legal claim and recover maximum compensation. A car accident lawyer is experienced in collecting evidence, dealing with insurance companies, and negotiating a fair settlement.
If no settlement is made through a personal injury claim, Joplin car accident lawyers can file a lawsuit and fight tirelessly in court to seek justice for the injured.
Dealing With Insurance Adjusters After a Car Accident
Soon after the accident, the other party's insurance company will try to contact the victim. They might even try to schedule a meeting with you at the hospital to record your statement. Even though it may be tempting to share one's version of an accident with an insurance company, it is crucial that the injured person refrains from doing so until they have sought legal advice.
Often, these adjusters will roll out a quick settlement to lure the victim into not filing a formal claim. However, in most cases, this settlement amount will be much less than what the victim deserves. Consequently, it is essential to seek legal advice before consenting to the release of medical records.
Even if the settlement amount seems enough to cover the immediate medical bills, it is in the best interest of the car accident victim not to accept such an offer. There are many other factors to be considered while determining the rightful compensation. With the help of an attorney, the victim can receive more significant monetary compensation than what these companies offer.
Contact Joplin Car Accident Lawyers Today
After an auto accident, it is essential to start the claims process as soon as possible. This makes evidence collection easier. To ensure a fair settlement, one must adopt the correct legal strategy right from the beginning. This includes calling a seasoned car accident lawyer immediately or as soon as possible after an accident.
Dealing with insurance companies and third parties and gathering the relevant information can be overwhelming and challenging while recovering from injuries.
Contact our legal team today to learn how our MO auto accident lawyers can help you with your claim. Our initial consultation is free, and we work on a contingency basis. This means that we get paid only after you win compensation.
At Buchanan, Williams & O'Brien, we understand the pain and suffering one experiences after a car accident. Thus, we handle all the work, including the filings, negotiations, and evidence collection, so that our clients can focus on their medical recovery and health without any worries.
Get expert help with truck accidents Joplin.