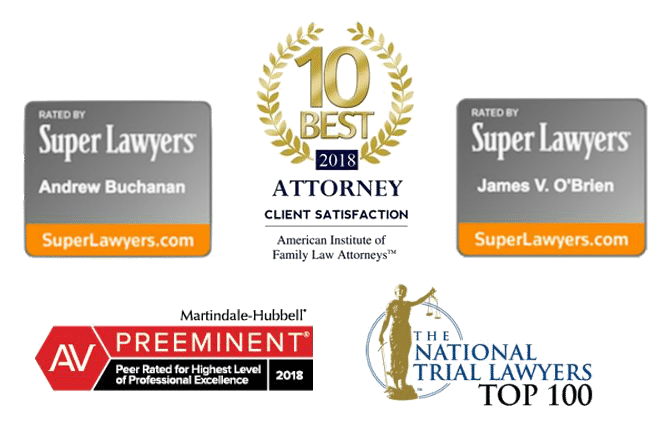 St Louis Car Accident Specialists
If you need a car accident attorney in Springfield, MO, look no further than Buchanan, Williams & O'Brien. We are dedicated to providing high-quality, results-oriented legal services to our clients.
Buchanan, Williams & O'Brien have been a trusted law firm serving Missourians for over 40 years.
Committed to always treating clients with courtesy & respect

Benefit from the unrivaled experience of our statewide team of lawyers

Trust the proven success we've delivered to clients for decades
OUR SPRINGFIELD CAR ACCIDENT LAWYERS ARE HERE TO HELP
A car accident can be a life-changing event. It can cause injuries, property damage, and emotional trauma. If you've been in a car accident, you might not know where to turn for help. You don't have to go through this alone—the Springfield car accident lawyers at Buchanan, Williams & O'Brien are here to help you. We are dedicated to helping people who have been injured in a car accident get the compensation they deserve.
Buchanan, Williams & O'Brien is an award-winning law firm that has helped countless people recover the money they need for medical expenses, lost wages, and pain and suffering after being involved in an auto collision. The attorneys at our firm will work with you on your case from start to finish so that we can get you the best possible outcome as you embark on the road to recovery.
WHY YOU SHOULD HIRE A CAR ACCIDENT LAWYER IN SPRINGFIELD, MO
Many times people think that they can handle their own personal injury case. However, the truth is that handling your own personal injury case is like playing a game of chess with an opponent who knows all the rules. It's not easy to win this game when you don't know what you are doing.
If you are involved in an accident, it is important to know what your rights are and how Missouri car accident laws apply to your case. You should also know what to do after the accident if you want to avoid being taken advantage of by insurance companies.
The best thing you can do after a collision is to contact a car accident lawyer in Springfield, MO. After establishing an attorney-client relationship, our accident attorneys in Springfield will be able to help you with your case and make sure that your rights are protected.
BENEFITS OF WORKING WITH OUR SPRINGFIELD CAR ACCIDENT ATTORNEYS
If you are involved in a car accident and have been injured, it is important to work with a personal injury attorney who understands the complexities of your situation. Our Springfield car accident attorneys may provide assistance with all aspects of your case as you rest, recover, and focus on obtaining the medical treatment and rehabilitation you need.
The auto accident attorneys at Buchanan, Williams & O'Brien handle all types of motor vehicle accidents, including car accidents, truck accidents, and motorcycle collisions. Our personal injury lawyers offer legal assistance in a variety of practice areas, including workers' compensation and medical malpractice. Still, car accidents remain the most common type of case we take.
A car accident claim can involve a wide range of factors, including drunk driving accidents, negligent drivers, younger drivers, careless drivers, distracted driving, or commercial vehicles. No matter the circumstances, we've seen it all, and our accident lawyers in Springfield, MO will work diligently to identify the responsible party and negotiate with the insurance company to recover compensation on your behalf.
Whether you have sustained broken bones, spinal cord injuries, or other serious injuries, our goal is to seek justice and help you get back on your feet after an unfortunate Springfield, MO, accident.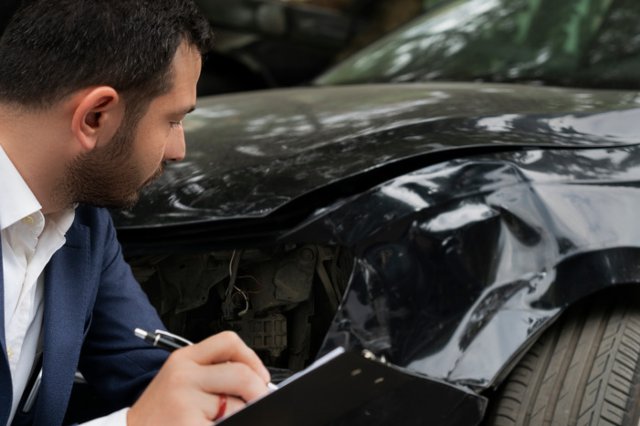 Confused about car accidents in Springfield, MO? We are here to answer your questions.
PROCESS OF HANDLING A CAR ACCIDENT CASE
Our experienced Springfield car accident lawyer will help you navigate through each step of the process. In your initial consultation, we will explain the process and its steps. Plus, we will ask you about accident details , injuries sustained, and insurance coverage.
From there, ur lawyers will start gathering evidence to support the case. We will also explain you our strategy to work ahead to build a strong case.
Your attorneys will also help you negotiate the term and compensation with insurance companies while saving you from any term that would result in your disadvantage. From filing a lawsuit to ensuring that you would receive fair compensation for your loses to all the way to discovery, depositions, and trial preparation, we will guide you in your best interest.
HOW LONG AFTER AN ACCIDENT CAN AN AUTO ACCIDENT ATTORNEY IN SPRINGFIELD HELP YOU SUE?
You will need to file your auto injury lawsuit within the statute of limitations, which is typically five years from the date of an accident in Missouri. Filing a lawsuit after the deadline will most likely result in a case dismissal.
However, in car accidents that result in someone's death, and a family member or other representative wants to bring a wrongful death claim against the at-fault driver, the statute of limitations is three years. That means these types of car accident claims have to be filed within three years from the date of the person's death, which doesn't necessarily have to be the same date as the car accident occurred.
Bear in mind that this statute of limitations doesn't apply to a car insurance claim. A claim with an insurance company must be made "within a reasonable time" after a traffic accident. In other words, that means days or a few weeks at most. At the very least, the driver should promptly notify the insurer of an accident that could potentially trigger a claim.
If you lost a loved one in an auto accident, you will have three years from the date of the death of the accident victim to file a wrongful death lawsuit under Missouri's statute of limitations for wrongful death claims. While this may seem like ample time to begin a lawsuit, it is in your best interest to take action as soon as possible following the accident so your lawyer can begin their investigation while the evidence is fresh.
CONTACT AN AUTO ACCIDENT LAWYER IN SPRINGFIELD FOR A FREE CONSULTATION
The State of Missouri follows a "pure comparative fault" rule. If your case goes to court, and the jury decides you were also at least partly to blame for the car accident, the amount of compensation you can recover is reduced by the percentage of your level of fault in causing the crash.
If you or a loved one has been involved in an automobile accident, you may be entitled to compensation for your injuries under Personal injury law. Also, the sooner you file a claim, the better since there will be more time for your personal injury attorney to negotiate an appropriate settlement. The Springfield auto accident lawyers at Buchanan, Williams & O'Brien have extensive experience helping auto accident victims and their families obtain fair compensation after sustaining a serious injury in a Southwest Missouri car wreck.
Please contact our law offices today for a free initial consultation, where we will discuss the details of your auto accident case and determine the next steps. Our personal injury attorneys handle all car accident cases on a contingency fee basis. If we don't win, you don't pay, so you don't have to let your current financial situation get in the way of obtaining the legal representation you deserve.