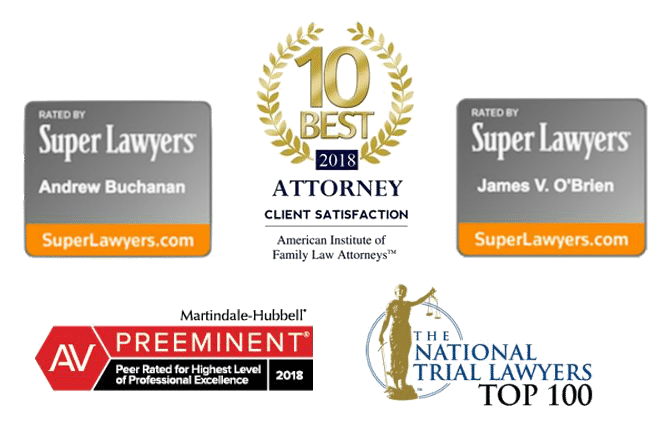 St Louis  personal injury Specialists
Do you need help examining the role of speeding in fatal car accidents? Lawyers at Buchanan Williams & O'Brien in Saint Louis can help you. Call us today.
Buchanan, Williams & O'Brien have been a trusted law firm serving Missourians for over 40 years.
Committed to always treating clients with courtesy & respect
Benefit from the unrivaled experience of our statewide team of lawyers
Trust the proven success we've delivered to clients for decades
Speed Is a Lead Cause of Fatal Crashes in St. Louis, Missouri
According to TrailNet's 2022 Crash Report, St. Louis registered 58 traffic deaths in 2022, over one-third of which were due to speed alone.
It's no surprise that driving at high speeds is a lead factor in fatal car crashes. A speeding driver will not have enough time to react and avoid whatever hazards are in the way. Not only that, but speeding makes auto vehicles more vulnerable to bad roadway surface conditions, and the slightest inconvenience can lead to fatal crashes.
If you or a loved one was a victim of a speeding-related car accident, our personal injury attorneys at Buchanan, Williams & O'Brien can help you seek justice and recover compensation.
How Does Speeding Contribute to Fatal Accidents?
Speeding is one of the leading causes of accidents in St. Louis and is almost always the culprit in severe crashes. Here's how it contributes to fatal car accidents:
1. No time to react
Whenever a driver exceeds the speed limit, they put themselves and everyone on the road at serious risk of injury. This is because the faster the car moves, the less time there is to react to road hazards or sudden events. Therefore, a speeding driver can't stop the car on time and avoid collisions.
2. Loss of vehicle control
Speeding makes it more likely to lose control of the vehicle, especially following a sharp steering maneuver, as high speed and velocity affect the vehicle's stability and maneuverability. If met with an unexpected event, a speeding driver has little to no chance of safely and effectively controlling the car.
3. Increased stopping distance
Speeding cars take much longer to come to a complete stop, and this often increases the risk of crashing. After pushing the brakes, a speeding vehicle continues to move for a longer distance, usually in an unsafe manner, before coming to a stop.
4. Reduced effectiveness of road safety structures
According to National Safety Counsel, speeding decreases the efficacy of road safety measures, such as crash cushions, guardrails, impact attenuators, median dividers, and concrete barriers.
5. Increased force of impact
The force of impact and vehicle speed are positively correlated. Speeding cars have a higher impact force upon collision, leading to substantial damage to the vehicles involved and, in turn, to their occupants.
Statistics on Speeding-Related Accidents
The National Highway Traffic Safety Administration reported 42,795 deaths in car crashes in 2022. In St. Louis, 5358 car accident injuries and 58 fatalities were reported in 2022. 36% of these motor vehicle fatalities are caused by speeding, making it the leading contributor to deaths and injuries in St. Louis. Moreover, 62% of traffic fatalities occurred on roads with a posted speed limit of 35mph or above.
Confused about car accidents in St Louis? We are here to answer your questions.
Penalties for Exceeding Speed Limits
According to Missouri Traffic Law §304.010(11), a speed limit violation is a misdemeanor. Failing to comply with the posted speed limits incurs a speeding ticket carrying:
Exceeding the limit by 1 to 5 mph incurs a total fine of $123

Exceeding the limit by 6 to 10 mph incurs a total fine of $137

Exceeding the limit by 11 to 15 mph incurs a total fine of $147

Exceeding the limit by 16 to 19 mph incurs a total fine of $177

Exceeding the limit by 20 to 25 mph incurs a total fine of $232
Apart from tickets, violating the speeding law may result in the suspension of your license if you reach a certain number of traffic violation points.
Filing a Wrongful Death Claim after a Fatal Car Accident
Fatal accidents can have devastating consequences on the victims' families. One way of seeking justice for their lost loved ones is by filing a wrongful death claim. According to Revised Statutes of Missouri §537.080, the following people can seek compensation for wrongful death:
The surviving spouse
Children
Parents
Brothers and sisters, if the deceased had no children, spouse, or parent
Grandchildren
Personal representative if there are no surviving family members
A wrongful death claim must be brought in a civil court within three years. A personal injury lawyer in Missouri can help you.
How Can Speeding Be Prevented?
State authorities can incorporate new and innovative methods to discourage speeding, including:
Speed cameras: Speed cameras can automatically detect speeding vehicles and notify law enforcement before accidents occur.
Public awareness campaign: State authorities can use public education campaigns to remind drivers of speed limits and the consequence of speeding.
Traffic-calming measures: Speed bumps, roundabouts, and raised crosswalks can reduce the likelihood of speeding and speeding accidents.
Contact Buchanan, Williams & O'Brien Today
To prove liability in an accident, you need the assistance of a dedicated and experienced car accident lawyer. Buchanan, Williams & O'Brien has served injured people in Missouri for over four decades, and we have what it takes to handle your claim.
A wrongful death claim is understandably difficult to start and go through on your own. We sympathize with you and your family and will work to recover a fair settlement for you. Contact our law office today!
Frequently Asked Questions
What Is the Lead Contributing Factor to Fatal Driving Accidents in Missouri?
According to the 2021 report by the Department of Public Safety Missouri State Highway Patrol, speed and alcohol/drugs are the leading factors in fatal crashes in the state, with 41% of crashes involving speed and 25% alcohol/drugs.
Why Do Drivers Speed?
Many reasons can lead to speeding. Some of the reasons cited by drivers including the following:
In a rush to be somewhere
Familiarity with the road
Influence of drugs or alcohol
Love of the thrill
Not paying attention to vehicle speed limits
Driving powerful vehicles
What Are the Consequences of Speed-Related Crashes?
High-speed crashes cause severe injuries to vehicle occupants. Traffic accident victims can be left with chronic disabilities and life-altering injuries. Common car accident injuries where speed is a major factor include:
Broken bones
Spinal injury
Traumatic brain injury
Internal bleeding