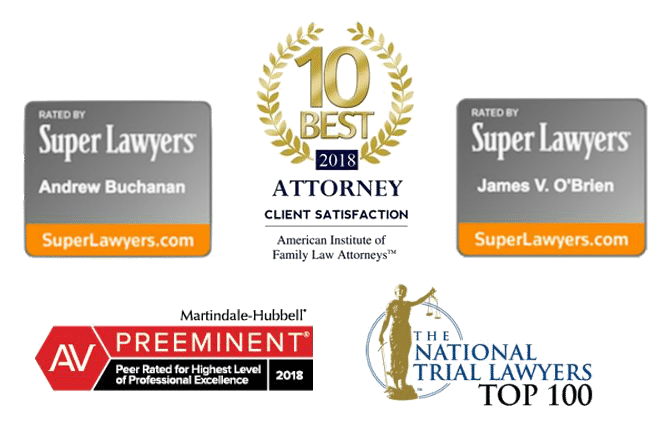 Personal Injury Lawyer Missouri Specialists
A Personal Injury Lawyer Missouri can come in handy in many situations including car accidents, slip and fall injuries, wrongful death cases, and many others. If you have suffered an injury and are thinking about pursuing compensation, check out this guide to personal injury from an experienced personal injury attorney in Missouri.
Buchanan, Williams & O'Brien have been serving clients in Missouri personal injury cases for over 40 years. With offices in Joplin, St. Louis, and Springfield, Missouri, help is never far away.
Buchanan, Williams & O'Brien have been a trusted law firm serving Missourians for over 40 years.
Committed to always treating clients with courtesy & respect
Benefit from the unrivaled experience of our statewide team of lawyers
Trust the proven success we've delivered to clients for decades
Personal Injury Lawyer Missouri
A personal injury lawyer Missouri is there to help when you or a loved one is injured. Any serious injury can greatly disrupt everyday life due to the suffering and pain, in addition to the costly medical bills and loss of wages. These problems are increased when the harm was caused as a result of someone else's carelessness. Reckless drivers, unsafe job conditions, and dangerous public spaces are all potential causes of severe personal injuries or even deaths.
Should you or someone you care about suffer an accident, such as automobile wreck,  injuries from a slip and fall, loss of limbs, or other catastrophic bodily harms, because of the neglect of another party, it's imperative to get in touch with an experienced personal injury lawyer Missouri.
A personal injury lawyer can fight for you in court and get you the compensation you deserve while you focus on healing.
Personal Injury Attorney Missouri
Buchanan, Williams, & O'Brien Attorneys At Law has the aptitude, expertise, and tools to assist clients in any case related to significant personal injury or wrongful death. In the past, we've handled cases involving injuries and deaths from tractor-trailer and automobile accidents, construction/worksite accidents, slip and falls, medical malpractice, brain injury, product liability and other issues involving negligence claims.
Common causes of personal injury cases include:
Trucking Accidents
Auto accident
Motorcycle or bicycle accidents
Wrongful Death
Dog Bites
Traumatic Brain Injury
Nursing Home accidents
Hurt on the job
DWI/DUI
In any of these situations, our attorneys will pursue a claim against the negligent party, aid you in getting compensated for your medical bills and lost wages, and help make the community a safer place.
Missouri Personal Injury Attorney
As your Missouri personal injury attorney, we understand that this is a delicate period of time. You or someone you love has been hurt through no fault of their own, and your life changed as a result.
You most likely have medical statements piling up. You might be unsure about your capacity to work or if you'll still have a job when you recover. We understand how painful, stressful, and scary injury cases are to our clients.
Our priority is to help ensure this time frame is as stress-free as possible, and also to enable you to concentrate on healing.  We can do the heavy lifting in getting restitution for your injuries. We'll provide the legal services you need so that you end up with the money you need to pay your medical bills. In the meantime, you can heal from the accident and get your life back on course.
Automobile Injury Attorney
Car accidents are a common cause of significant personal injury, so if it happens to you, an automobile injury attorney may come in handy. Most personal injury lawyers Missouri have plenty of experience with automobile accident cases.
You may be able to pursue a personal injury claim if you were involved in a car accident where the other person was at fault and negligent or neglectful. Such accidents often involve drivers who were distracted by their cell phones or drivers who are intoxicated. The case may be more complicated if an uninsured or underinsured motorist is involved, or if the other driver did a hit-and-run.
Auto Accident Lawyers Missouri
Talk to a group of auto accident lawyers Missouri to find out about your rights and what it may be possible to recover on account of your accident.  If you're facing medical or auto repair bills, if you cannot work, or if you're facing financial hardship because of an accident that wasn't your fault, you deserve compensation and answers.
Contact us now to get a free, immediate case evaluation.
Missouri Personal Injury Claim Lawyer
A Missouri personal injury claim lawyer can help you figure out if you have a claim after your accident. There are certain legal requirements you have to meet in order to have a successful personal injury claim, and a personal injury lawyer Missouri can explain all the guidelines as they apply to you.
In order to have the best possible claim, you should follow these steps as soon as possible:
Take notes and record what happened as soon as you can after the accident or injury. Later on, your memory may not be quite as accurate as a written record.
Preserve evidence. This could include taking pictures of your injuries, saving your medical bills, or taking pictures or video at the scene of the accident.
Obtain copies of your medical records. In a personal injury case, proof of the injuries you suffered will be very important for your claim.
Why Should You Speak with an Injury Claim Lawyer Missouri?
An experienced injury claim lawyer Missouri is the key to success in your personal injury case. Talking with an attorney means:
You may receive higher compensation – having personal injury lawyer Missouri normally results in a larger payout for you.
Communicating with insurance companies is time-consuming and confusing – a lawyer can handle the insurer for you.
You can get medical attention, even in the event that you don't have insurance. Attorneys can introduce you to physicians who will treat you with no upfront payment.
If you are worried about the cost of working with an attorney, you can set your mind at ease. In personal injury cases, your attorney's fees are taken out of your case winnings; you do not have to pay up front.
Personal Injury Claims Lawyers MO
At BWO, we know that being hurt in a personal injury accident may have a negative influence on your physical, psychological, and financial wellness. Our personal injury claims lawyers MO are extremely proficient and have the tools required to properly investigate your situation, develop a solid claim, and advocate for the compensation you deserve.
Missouri Statute of Limitations Personal Injury
A statute of limitations is the legally-mandated time within which you must file your claim or take a case to court. In the state of Missouri, if you're planning to submit a personal injury claim in civil court, the statute of limitations mandate that you do this within five years. This period of time starts from the date of your accident.
Your personal injury lawyer Missouri will be able to figure out how much time you have to file your case depending on your specific situation.
Missouri Personal Injury Statute of Limitations
A few situations exist where the Missouri personal injury statute of limitations clock might be delayed or even paused after the clock begins. This delay or pause essentially extends the filing deadline.
Two examples of the exceptions to Missouri personal injury statute of limitations are:
where the injured person is mentally incapacitated
where the injured person is under the age of 21 during the accident.
If either of these instances is the case, Missouri Revised Statutes section 516.170 state that the injured person's five-year clock to file the personal injury lawsuit begins after he or she turns 21 or is declared competent.
Statute of Limitations Missouri Personal Injury
Another exception to the statute of limitations Missouri personal injury is if the person responsible (defendant) for your injuries left the state for a period of time after the injury and before the case was filed. In this case, the five-year statute of limitations would not include the time the defendant was absent.  
Medical Malpractice Statute of Limitations Missouri
The medical malpractice statute of limitations Missouri is different than the time period for typical personal injury claims. You have two years from the date the medical error occurred.
When doctors make mistakes, the consequences are often severe and can involve serious injuries or even death. Medical professionals are required by law to follow the applicable "standard of care" when treating patients. If they do not and something goes wrong with the patient, they can be liable to personal injury claims due to medical malpractice.
Missouri Wrongful Death Statute of Limitations
The Missouri wrongful death statute of limitations is three years. In practice, this means that all Missouri wrongful death request must be on record within three years beginning from the date of the death.
Of course money cannot ever take the place of a loved one, however, financial compensation may offer the family some relief in a difficult time.
Bodily Injury Lawyer in Joplin, MO
BWO is a law firm located in Joplin, Missouri with additional offices in both Springfield and St. Louis.  BWO has a powerful and robust personal injury law practice that can deal with any sort of bodily injury case.  We have successfully represented clients throughout Missouri and the United States for 40+ years. Through the years, BWO has fought for the rights of thousands of people.  We've got the ability, expertise, and knowledge to win your case.
Missouri Bodily Injury Attorney
At BWO, we have a Missouri bodily injury attorney who can tackle your personal injury case head on. Whenever you have been hurt and injured, BWO is there to ensure your rights are protected and fight the insurance companies and big businesses at trial in a court of law.
Top Personal Injury Lawyer Missouri
The personal injury lawyers at Missouri firm Buchanan, Williams, & O'Brien have the experience compassion, and knowledge to evaluate your situation and pursue the best course of action in your personal injury case. We believe in treating each and every one of our clients with courtesy and respect, and we also get results.
We have recoverd millions of dollars for our clients in the past 40 years of operations. Learn more about our incredible results.
Top Personal Injury Law Firm in MO
Buchanan, Williams & O'Brien's practice is built on the twin pillars of Superior legal representation and Exceptional personal service. These led to us becoming a top personal injury law firm in MO. We are dedicated to helping you win your personal injury case.