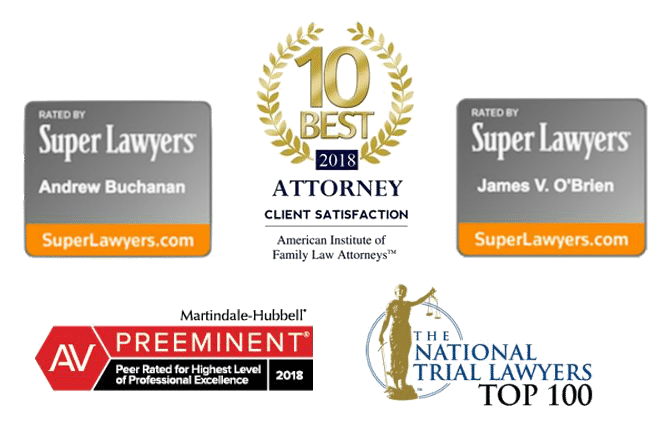 Insurance Litigation Specialists
Do not let insurance companies deny your rights; contact the best lawyers for insurance litigation in Joplin to fight for your best interests.
Buchanan, Williams & O'Brien have been a trusted law firm serving Missourians for over 40 years.
Committed to always treating clients with courtesy & respect
Benefit from the unrivaled experience of our statewide team of lawyers
Trust the proven success we've delivered to clients for decades
Insurance Litigation in Joplin MO
Although we buy insurance to protect ourselves, many people forget that insurance companies exist to increase profits for their shareholders. As such, the main objective of the insurer is to keep the premiums coming in while paying out as little of the claims as they can.
At the law office of Buchanan, Williams & O'Brien, an attorney will provide a free consultation on your rights if an insurance company or someone else's refuses to pay your claim. We have been serving clients in Joplin and the surrounding areas for years handling insurance claims that include:
Wrongful death claims
Refusal to settle or defend claims
Homeowner insurance claims for theft, fire, or damage to property
Underinsured or uninsured motorist claims
Denial of disability, health, and life insurance
Denials of business liability claims
Car accident claims
Personal injury
Guide to Insurance Litigation in Joplin
If your insurer is wrongfully denying payment, dragging its feet, or unreasonably fails to settle a claim, that company is acting in bad faith and breaching its contract.
The insurer's breach of contract behavior places undue emotional and financial burdens on policyholders, insured persons, and claimants.
In Missouri, bad faith by an insurance company may refer to the following:
Failure to properly evaluate a claim
Failure to inform insured of a settlement offer
Failure to negotiate a settlement in good faith
Reliance on discredited defense by an insurer
Failure to give good faith consideration to a claim when there is a dispute over coverage
Reliance on an unsuccessful first defense even after action was filed
Refusal to settle claims due to suspicion rather than reasonable inferences obtained from facts
Inadequate investigation into a case or claim
Concealment of unfavorable evidence
Lack of an explanation for the refusal to pay claims
Unexplained refusal to defend policy claims
Confused aboutInsurance Litigation in Joplin MO? We are here to answer your questions.
Insurance Defense Litigation
Since insurance companies actively work to deny or reduce your insurance claims, at the law office of Buchanan, Williams & O'Brien, we work hard to make them hold up their end of the deal for you. 
While the bottom line for insurers is their profits, if you choose to work with us, you will have a top-rated attorney aggressively protecting your every right.
What makes us different from other insurance litigation firms in Missouri is that we have more than a hundred combined years of experience in such matters, access to all manner of legal resources, and top-rated legal and ethics skills. 
Contact us today and talk to a qualified attorney who will work with you to ensure you get what you deserve. We usually ask that you call us whenever you have problems with an insurance company as the sooner we establish a client relationship, the better we can help you get what is yours.
Insurance Litigation Firms in Missouri
Insurance litigation firms such as Buchanan, Williams & O'Brien provide a range of services that have to do with insurance coverage disputes, among other related insurance matters. 
They typically serve corporate and individual policyholders, brokers, reinsurers, and insurance companies. Since there is a high probability of conflict, most firms will often represent either the policyholder or insurer side but never both. When you work with us, you can rest assured that you'll have a dedicated legal advocate on your side who's committed to representing the interests of policyholders like you.
Insurance Dispute Litigation
Insurance firms know that most people will give up without a fight, and hence they will usually deny or delay legitimate claims or make lowball settlement offers. 
Standing among the top law firms in the state of Missouri, we know how to deal with complex insurance issues. Our lawyers have the knowledge and experience to take on the big insurers and get a favorable outcome from strategic negotiations and savvy litigation. 
Over the years, we have been able to get substantial settlements against insurers breaching their contracts against our clients. 
If an insurance company has been mistreating you, you need to contact our attorneys as soon as possible. By doing so, we can get the facts of the case and provide the appropriate legal advice on how to move forward. We have a personal injury lawyer, denial of liability, and wrongful death lawyers available to help get you what you deserve.
Free Consultation on Insurance Claim Litigation
It is critical to remember that the insurance policy is a contract, and you as the insured and the insurer have legal obligations. If the insurer is not fulfilling its obligation under the contract but rather putting its own profit interests first, then you may have legal recourse. 
Legal recourse may result in the insurer being slapped with the following:
Penalties or punitive damages if the company is acting with conscious disregard for an insured's rights
Additional damages resulting from financial losses due to the company acting in breach of contract.
Payment of attorneys' fees
Payment of policy benefits
Payment of general damages
It is critical to remember that you may need to hire a lawyer if or when:
You are about to sign a non-waiver agreement or accept a reservation of rights from the insurer.
Evidence may be destroyed or lost over time.
Your insurer has sued you.
You may lose your rights due to the statute of limitations period running out.
Your coverage has been denied.
You need to protect your own interests against the insurer.
You have been put on notice for a claim for punitive damages or excess claim by your insurance company.
If you are having issues with your insurer, then you should contact the experienced and knowledgeable lawyers at Buchanan, Williams & O'Brien to fight for you. We have experience negotiating with insurers and fighting for favorable outcomes for our clients in court. As a professional law firm with a proven record of success, we have trusted personal injury attorneys and insurance lawyers ready to help you with your case. 
What to Know About Insurance Defense Litigation
While the insurer may have a vast team of legal professionals and adjusters who will try to find any way to deny your claim or lowball you, we are not going to let that happen.
With the law firm of Buchanan, Williams & O'Brien working with and for you, you will have the tenacity and insights you need on your side. Our insurance lawyers have the background as litigators and negotiators to know how to get results.
We have the know-how to work on any kind of insurance, and we will work with you to get the facts so that we can get the most favorable outcomes.
If you need to work with a team of trusted insurance lawyers in Missouri, contact our office today, and we will advise you on the way forward. At our law firm, you will get the determined and skilled advocacy you need to ensure a favorable outcome.
Insurance Litigation Fees in Missouri
The cost of insurance litigation varies based on a range of factors. An attorney can help you get a clearer picture of your anticipated legal fees at your initial consultation.
We may use the law to get you an award of legal fees and costs so that the insurer is responsible for any costs. Under the state of Missouri law, an insurer that refuses or fails to pay claims under bad faith before the filing of proceedings, suits, or institution of an action will have to pay attorney fees if it is found that the refusal was without reasonable cause and vexatious.
If you are dealing with an insurance company that has been lowballing or flat-out denying your claim, it is in your best interests to contact an attorney. At the law office of Buchanan, Williams & O'Brien, we have a team of top-rated lawyers ready to help you get what you deserve. Call us today, and we will provide a free consultation and advice on what needs to be done going forward.