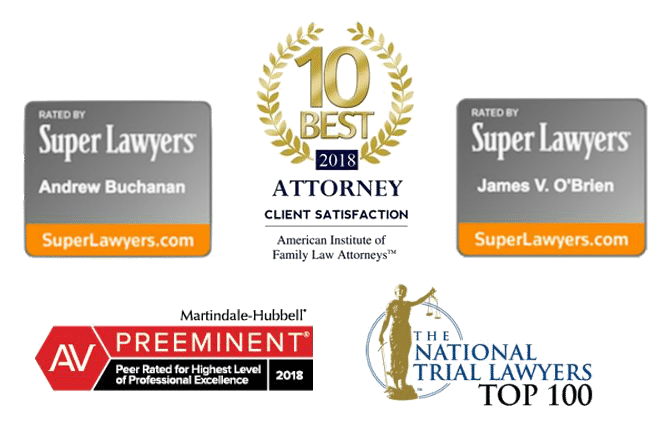 Insurance Claim Specialists in Joplin, MO
If your insurer has unfairly denied your claim, you may have legal options. Our team of trusted insurance claim attorneys in Joplin, MO, are ready to advocate on your behalf for the compensation you deserve.
Buchanan, Williams & O'Brien have been a trusted law firm serving Missourians for over 40 years.
Committed to always treating clients with courtesy & respect
Benefit from the unrivaled experience of our statewide team of lawyers
Trust the proven success we've delivered to clients for decades
You Need the Best Insurance Claim Attorneys in Joplin MO
Chances are, you never thought you would need the assistance of insurance claim attorneys in Joplin, MO. You paid your premiums on time and followed all traffic laws. You haven't had previous accidents or achieved tickets. Unfortunately, you were in a collision and when you filed your claim, your insurance providers, providers denied it.
You may have been paying premiums for years without incident. So, when your claim is denied for apparently no good reason, you might feel deceived and even victimized. You still have bills for damages and perhaps medical expenses that you have to pay out-of-pocket.
Insurance firms know people will rarely dispute a rejection. Therefore, they often deny legitimate claims or delay them for "validation purposes." They may make a settlement offer that is far lower than what is required. Retaining the services of an insurance litigation attorney who will assess liability and determine what would constitute adequate compensation is a vital first step in the process.
How Insurance Claims Work
Before negotiating with your provider, you should have a basic knowledge of how insurance claims work. Insurance companies are in the business to make money. That is why they charge less to buyers they feel will be less of a risk to them in the near future, whether it is auto, life, or property insurance. Those considered more responsible due to age, marital status, or lack of prior claims are less likely to file future claims and enjoy less expensive premiums.
However, this is also why an insurance company will attempt to avoid paying out any money. If you find yourself in this situation, contact Buchanan, Williams & O'Brien for a free consultation about your individual case.
Auto Insurance Claim Attorney for Claim Disputes
An auto insurance claim attorney can help you write a letter of dispute or appeal if your insurer has rejected your insurance claim. You believe you have been wrongfully denied a reasonable settlement, or your insurance company is dragging its feet in paying any medical bills or vehicle repair costs.
Perhaps, there are valid reasons your claim was denied. The right team of lawyers will know and understand insurance law to determine liability and keep your interests at the forefront of the issue.
Life Insurance Claim Attorney
If your family member was the victim of wrongful death or it was merely their time to go, a life insurance claim attorney in Joplin, Missouri, can help you. When you file a life insurance claim, your provider must pay the settlement within 60 days of receiving proof of death. In some cases, the settlement process includes a "reasonable investigation," which might take a while.
Missouri insurance laws were designed to protect consumers, and your legal counsel can provide additional information.
Confused about insurance claim in Joplin, MO? We are here to answer your questions.
Insurance Claim Denial Attorney
The primary goal of an insurance claim denial is to place fault with someone else to avoid paying an injured party. In certain circumstances, there are valid reasons your claim may have been denied. These include:
Claim exceeds what the insurance covers
Evidence of insurance fraud
Policy lapsed
A legal office experienced with insurance coverage can sift through the facts and help you determine a viable plan of action.
Do I Need a Lawyer for an Insurance Claim?
You may be a person who has never had to hire a Missouri law firm, and you find yourself wondering, "Do I need a lawyer for an insurance claim?" After weighing the facts of the case, your claim may result in a "vexation refusal," also known as a "bad faith" lawsuit against your provider. This is when your claim is denied for no reason or offered compensation that was significantly insubstantial. According to Missouri law, you are responsible for showing evidence that there was no valid reason or that the company inadequately investigated the accident.
Many lawyers who pass the Missouri Bar Exam have practices based solely on representing injuries or damages incurred to an individual or family. Finding a personal injury law firm with a more well-rounded set of practice areas can significantly strengthen your claim.
Types of Expenses Recovered by an Insurance Claim Dispute Lawyer
After a car accident, an insurance claim dispute lawyer will provide legal advice regarding your personal injury claim, as well as litigate any wrongful death claims caused by your motor vehicle accident. These expenses may include:
Attorney fees
Disability
Employment
General damages
Health care
Lost wages
Medical bills
Noneconomic damages
Choosing to take your dispute to court is an important decision. It may require an expert witness and additional legal fees. Your attorneys will be able to help you take the next step.
What Attorney Can Help You With an Insurance Claim Denial?
So, you have an important decision to make: What attorney can help you with an insurance claim denial? Choose a law firm rich with super lawyers whose combined experience with state statutes and insurance litigation in St. Louis will benefit your case. Experienced insurance claim attorneys in Joplin, MO, will help you to sift through the information presented to determine which is relevant and compelling. 
What Should I Know About Filing an Insurance Claim With an Attorney?
Before filing an insurance claim with an attorney, there is much you should know. You want to recover every benefit you are entitled to when dealing with an insurance company that merely wants to offer a settlement based solely on their interests.
Choose a law firm dedicated to building a solid attorney-client relationship as it works to win as much money as your claim deserves. Auto accidents are frightening, and you don't want to worry about getting formal legal advice in a manner that makes it easy to understand insurance law.
For a free case evaluation and excellent legal services, contact the law office of Buchanan, Williams & O'Brien today.