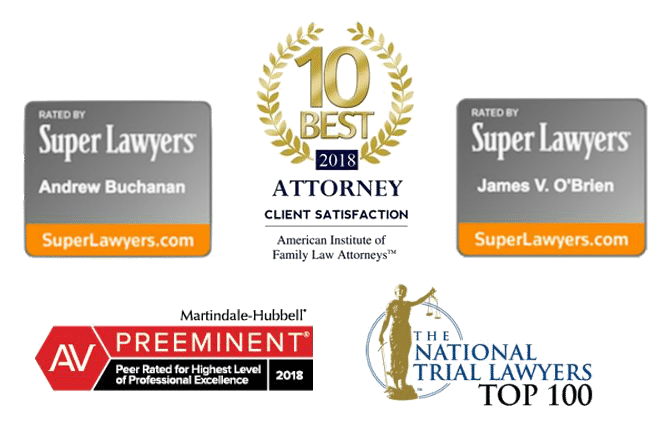 Car Accident Joplin Missouri Specialists
Have you suffered a car accident in this part of Missouri? Our attorneys can help. Learn answers to your questions, next steps, and much more here.
Buchanan, Williams & O'Brien have been a trusted law firm serving Missourians for over 40 years.
Committed to always treating clients with courtesy & respect
Benefit from the unrivaled experience of our statewide team of lawyers
Trust the proven success we've delivered to clients for decades
A car accident can occur to even the most skilled and savvy driver. These mishaps frequently cause severe injury and even death to the individuals involved. When a motorist has had a wreck, in addition to calling their insurance provider, and the police department, he or she should also consider employing a Missouri legal representative.
Typically, the expression "car accident" or "collision" is used to describe situations that actually could have been avoided. Generally, these are the outcomes of somebody's carelessness or negligence. A skilled legal representative ensures that customers are reimbursed for injuries they suffered, as well as other financial or other liabilities. Hiring an attorney for your car accident, such as those at Buchanan, Williams, & O'Brien, will help navigate what is likely a very difficult time in your life.
Outcomes of a Car Accident in the MO Area
According to the National Highway Traffic Security Administration (NHTSA), automobile collisions are the leading cause of death for U.S. people between the ages of 8 and 34.
Of the almost 3-million people who suffer injuries as an outcome of a car, motorcycle, or truck mishap, at least half suffer irreversible disabilities of some type, which hinders their ability to function normally. These consist of paralysis and other neurological injuries. With such substantial issues, it is wise to consult a skilled lawyer in the MO area for professional advice when dealing with a car accident.
Navigating a Joplin MO Car Accident
There are several issues you should be aware of regarding your legal rights following a car accident.
If you are involved in a wreck, it is essential to remember that insurance providers are for-profit companies. It is their primary objective to prevent payment or force you into accepting an insufficient settlement that is less than you would otherwise be entitled. This is based on an assessment of liability. Expert Missouri personal injury can help you receive proper compensation.
Fatal Car Accident in Joplin MO
The unfortunate reality is, other motorists will sometimes cause a fatal car accident. Their negligence or carelessness, like eating or texting while driving, results in more accidents and wrongful deaths than anything else.
There are many various manners in which others can drive negligently, and all of those have the potential to harm other drivers on the road.
An automobile accident lawyer with a history of explaining and litigating rights like compensation for medical expenses, pain and suffering, and lost wages is your best option for a favorable outcome.
What to Do if You Are Involved in a Fatal Car Accident In Joplin Missouri
There are few things more traumatic than being involved in a fatal car accident. If you find yourself in that position, there are a few simple steps you can take.
Begin by calling the police. The department's major crash team will come to the scene of the crime to investigate the accident. Under state regulations, you must report any accident that results in more than $500 in property damage, injury, or death. Having an officer dispatched to the scene keeps facts clear and documented.
Get the names, insurance, and vehicle information of any other people involved.
Make sure a physician evaluates every car accident injury. Obviously, severe injuries require immediate care. However, even a mild injury should be examined in order to bring a claim for personal injury compensation.
Take pictures and get the contact information of any eyewitnesses.
Then contact a wrongful death lawyer for further advice.
Confused about vehicle accidents in Joplin MO? We are here to answer your questions.
According to the Missouri law (Missouri Modified Statutes § 516.120), the statute of limitations for accident reports is 5 years. This is among the most extensive in the whole nation.
Outcomes of vehicle accidents can be disastrous and may alter the life of you and your family forever. To determine the quantity of settlement you seek, a local law office will evaluate your injury and any accident-related expenses.
An attorney assessing an auto accident will include as many of the following as are applicable:
Medical bills, now and for the future
Medical malpractice
Lost wages
Pain and suffering
Property damage
Reduced earning potential
Reduced enjoyment of life
Wrongful death
Don't waste your time. The more quickly you begin the procedures, the more favorable your results will be. Expert car accident legal advice will help you plan your strategy.
Accident On I 44 Near Joplin MO
With so much traffic in the area, you have a higher likelihood of having an accident on I44, than you do other places. Joplin has a population of roughly 50,150. Found amidst the four states-area of Arkansas, Kansas, Missouri, and Oklahoma, this city is a thriving area, thanks to economic incentives after the tornado of 2011 and a five-star ranking from the U.S. Chamber of Commerce. This all contributes to the particularly heavy traffic on I44.
Hiring a Car Accident Lawyer Joplin MO
Choosing an experienced car accident lawyer is crucial. Based on Missouri law, hurt victims are entitled to recuperate monetary settlement for both financial and non-economic damages. Unfortunately, most people are not familiar with what compensation they are entitled to.
Researching your options online and reading about their attorneys is the best bet to find the right attorney for your specific situation.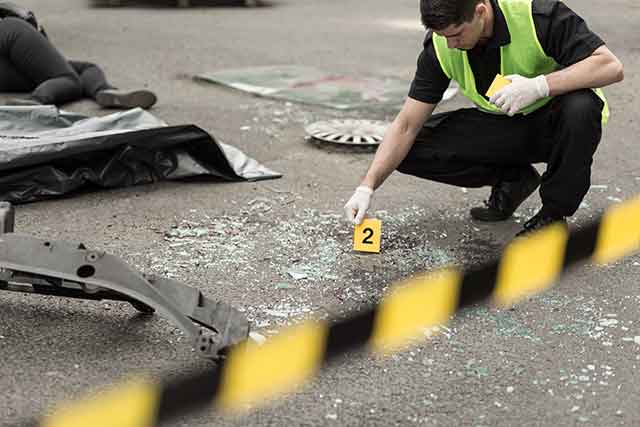 Get Help With A Joplin MO Car Accident Today
If you have suffered a vehicle accident trauma, get help. Deadly or destructive car and truck accidents take place every 12 to 15 minutes in the U.S.
Before retaining services, search for a skilled Joplin lawyer. Learn more about his or her reputable firm, and then contact the right law firm for additional legal advice.
Hopefully, this is a service you will never need. No one wants to be involved in a car wreck or other type of vehicle accident. However, it is important to have the information and be prepared just in case you need it.