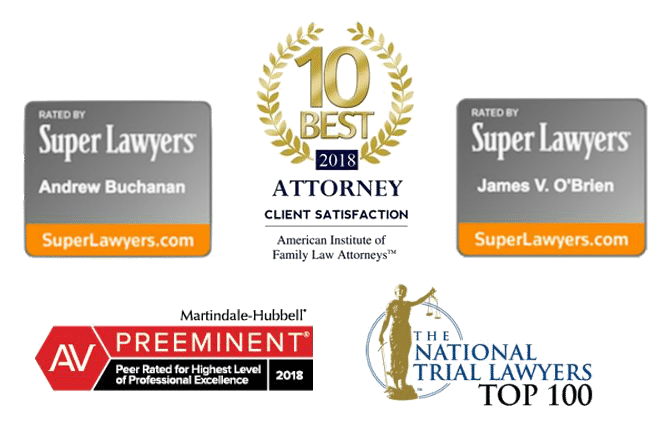 Missouri Court Records Specialists
In many situations, obtaining court records of Jasper County Courts can be completed online via Case Net or the Circuit Court's Probate Division. Learn more here.
Buchanan, Williams & O'Brien have been a trusted law firm serving Missourians for over 40 years.
Committed to always treating clients with courtesy & respect
Benefit from the unrivaled experience of our statewide team of lawyers
Trust the proven success we've delivered to clients for decades
Jasper County Missouri Court Records
There are many reasons that you may be wanting access to Jasper County Public Records. Public records are provided to maintain openness and responsibility within the federal government, and the general public has the right to gain access to and review these files. You can find the case number on Case.Net, and then copies of the county and municipal court public records can be obtained at the expense of $1.00 per page.
Jasper County Court Records are available from 1844 to the present. You can search public records at the Circuit Court's Probate Division located at the Jasper County Courthouse on 302 South Main Street in Room 206 Springfield, MO 64836. Typically, the office is open to the public from 8:00 a.m. to 5:00 p.m. CST on Monday through Friday. The Circuit Court is often closed on Federal and State and holidays and during severe weather or emergencies. You can contact the office by phone at 417 358-0403 to verify whether it is open.
It should be noted that Joplin MO Municipal Court and its records are separate from the Jasper County court records.
If you require records of courts in Jasper County, you may need the assistance and legal advice of experienced attorneys like the trial lawyers at Buchanan, Williams & O'Brien, P.C. We can provide valuable insight and advice in a variety of legal areas.
Courts in Jasper County
There are numerous courts in Jasper county from where you can access the court records. Here is the list of top FIVE courts in Jasper county.
Carl Junction Municipal Court
Joplin Circuit Court
Joplin Municipal Court
Oronogo Municipal Court
Webb City Municipal Court
The Clerk of the Jasper County Circuit Court is responsible for retaining all court records and other relevant files for cases heard by the courts in Jasper County. The Jasper County Circuit Court Clerk's office accepts requests for non-confidential court records that are made in person as well as via mail.
In compliance with the state laws of Missouri, the clerk's office will process requests for non-confidential records and issue them to interested county residents. However, those individuals requesting records must provide enough information so a record search can be performed. For example, the requester has to provide the names of the defendant, plaintiff, or victim, the filing date, and the case number, if applicable.
Bear in mind that individuals who request court records may have to pay a search and copy fee, along with other additional fees. Also, any records of Jasper County Courts mustn't be used for an unlawful purpose, to engage in stalking or harassing, or in any other manner that violates state laws.
JASPER COUNTY COURT RECORDS
Among the Jasper County Court Records in Joplin, MO, you can find a variety of Civil, Criminal, Family Law, and Probate files. These include, but are not limited to:
Assets
Bankruptcies
Criminal Records
Divorce
Judgments
Marriage Records
Traffic Records
Maintaining, recording, and issuing property records is the responsibility of the Jasper County Recorder of Deeds Office. These records include real estate ownership, deeds, land records, mortgage, and similar documents. Although some records may be obtained by the Deed Search Tool, others can only be obtained by reaching out to this office.
The Recorder of Deeds also processes marriage records. On the other hand, the Office of the Court Clerk issues and maintains Jasper County divorce records. If you want to access these records, you can request them from the Jasper County Circuit Court Clerk's office via mail or in person. Usually, you will have to provide information such as the place and date of divorce or marriage, and the names of the spouses.
All Jasper County files are public records unless they are otherwise determined by the Missouri courts to be personal. Confidential records consist of Alcohol, Drug, and Mental Health cases. You can obtain copies of confidential mental health documents by providing evidence that you are the attorney of record or the respondent.
Confused about court records in Jasper County MO? We are here to answer your questions.
JASPER COUNTY MO CIVIL COURT RECORDS
Jasper County MO Civil Court records include judgments regarding legal conflicts between two or more parties or corporations. A civil case is separate from a criminal case. Often if an individual, family, or business feels that adequate justice was granted, they will pursue a financial judgment as a way to recuperate any losses and mete out a form of punishment.
The most common civil records include the following:
Assault
Breach of Contract
Defamation
Drunk Driving
Murder
Negligence Property Damage
Theft
A civil action begins when a party submits a grievance and pays a filing cost. A complainant who is unable to pay the fee might be able to submit a request to continue "in forma pauperis," which means "in the manner of a pauper." If the request is approved, the charge is waived.
Jasper County Divorce Records
One category of official documents you can access in the Jasper County Circuit Court's Probate Division is marriage and divorce records. Most people consider a wedding to be one of the best experiences in their life. A divorce, although sometimes necessary, maybe one of the hardest.
The legal term for a divorce is "dissolution" because the "bonds of marriage" are liquified. The act of which can trigger numerous family, financial, and personal challenges, including:
Child support
Custody
Separation of assets
Spousal support
These problems can have an extensive effect on your life. So if you are considering divorce, Missouri divorce lawyers can help you understand the Jasper County MO Court Records of your legal separation or the dissolution of your marriage. They can also explain how to conduct a record search if you need copies for other legal purposes.
PERSONAL INJURY COURT RECORDS JASPER COUNTY MO
If you are seeking a ruling regarding a personal injury case, you should research the court records of Jasper County, Missouri. It would be beneficial to know whether the party or facility you are accusing has had previous judgments against them. Some of the personal injury accident cases a Joplin MO attorney can assist you with include:
Automobile and Truck
Bicycle and Motorcycle
Catastrophic Injury
Construction
Dangerous or Unsafe Property
Medical Malpractice
Nursing Home Negligence or Abuse
Slip and Fall Accidents
Wrongful Death
Unsafe, Defective, or Dangerous Products
Work Injury
The unexpected death of a friend or loved one is a terrible experience. If that death was triggered by the neglect of another, the law allows the family to recuperate financial damages. This pertains to mishaps, such as car and truck accidents, medical negligence claims, and claims for death due to the use of hazardous items.
Although money can not change what happened to your loved one, a financial settlement might provide monetary security that will alleviate some of the stress in the future. Personal injury judgments also make businesses more accountable, resulting in the implementation of risk prevention measures that help to avoid disasters in the future.
An accident, medical malpractice, or in a worst-case scenario, a wrongful death lawyer can offer the necessary support and assistance in obtaining a judgment against negligent or irresponsible medical practitioners. The Jasper County Court Records, however, can provide insight into which doctors, pharmacists, and healthcare facilities have a poor track record so you can avoid them.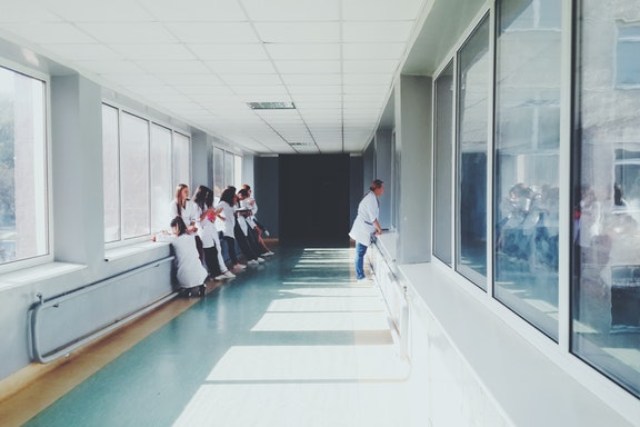 THE BEST PUBLIC RECORD SOURCE
Finding public records on your own isn't easy, anywhere. However, in the United States, we have CountyOffice.org to help you find the most accurate public records in your area. On this website, you can easily find the contact information of all government offices and public records.
However, keep in mind that these resources are only for informational purposes rather than construe legal, financial, or medical advice. Moreover, CountyOffice.org isn't in contact with or affiliated with any government agency.
CountyOffice.org is linked with third-party advertisement sites. Third-party advertisements support hosting and other site maintenance-related updates.
Another good resource that you can use to find records is BrBPub.com. They also have a strict privacy policy declaring that all information listed on the site about records is solely for informational purposes. No one is allowed to use this information to check a person's eligibility for employment, housing, insurance, or any other listed purpose under the Fair Credit Reporting Act. If you are concerned about employment screening based on their personal information and criminal records, use other sites which give you their consent.
Moreover, you must know that BrBpub.com follows California Privacy Notice. So, if you want to know what information they collect, how they use it, and the options you have, they are obliged to let you know.
Jasper County MO Criminal Court Records
You can conduct records search through the Jasper County MO Criminal Court Records to determine if someone you are planning to place in a position of trust has been convicted of a crime. Whether it is a background check for a potential employee, business partner, or a possible spouse, knowing who you are involved with can bring peace of mind.
If you are charged with criminal activity or are taken in for questioning by law enforcement officers, you must understand your rights. You should request the presence of your Joplin criminal lawyers even if you did nothing wrong. They can provide vital support, advice, and representation to mitigate the damages you face in court.
Contact the office of BWO to talk with lawyers at any of the offices in St. Louis, Joplin, and Springfield.