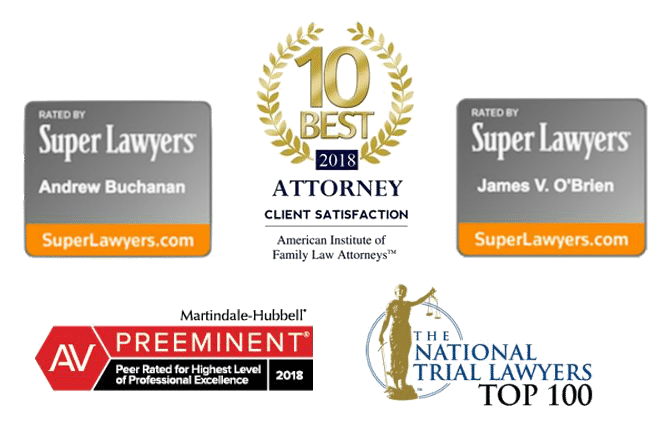 Proven Missouri Dog Bite Attorneys
A dog bite lawyer in Missouri can help if you have been injured in a dog attack. The personal injury attorneys at BWO can help you get the compensation you deserve if you've been hurt as a result of a dog bite in Missouri.
Buchanan, Williams & O'Brien have been a trusted law firm serving Missourians for over 40 years.
Committed to always treating clients with courtesy & respect
Benefit from the unrivaled experience of our statewide team of lawyers
Trust the proven success we've delivered to clients for decades
Speak with a proven personal injury attorney who can help you get what you deserve after a dog bite incident.
In an ideal world, dog bite lawyers in Missouri would never be needed. Pets are seen as essential elements in many homes and are considered valuable members of the family. Each year, however, there are various reports of animal attacks that result in injuries and often even death. Data from the U.S. Center for Disease Control and Prevention (CDC) indicates there are about 4.5 million dog bites annually including attacks in Missouri.
From crippling damages (as much as $500 million yearly), costly medical expenses, and lost earnings to disfigurement or irreversible scarring, the incident of the dog attack is merely the beginning of the victim's suffering. Therefore, it is crucial to submit documents requesting complete damages.
In most cases, the dog's owner will be required to pay them, however, for more precise information, a qualified local attorney should be consulted.
Consulting a Missouri Dog Bite Lawyer
Finding the right Missouri dog bite lawyer is crucial to your case. Canine attacks can result in life-long injuries and scarring, even after cosmetic surgery. A certified attorney with experience handling canine lawsuits can assist.
Contact the right dog bite lawyer in St. Louis, Joplin and Springfield for unrivaled personal injury advocacy.
Why You Need a Dog Bite Lawyer in Missouri
The ideal dog bite lawyer in Missouri takes a real interest in personal injury clients and puts in the time to comprehend the requirements and unique scenarios surrounding individual cases. He or she uses unique knowledge and customized legal assistance to recuperate all the funds needed in damages and/or monetary settlement for the victim.
Generally, when a claim is made against the owner of the attacking dog, their homeowner's insurance covers the expenses. The owner does not personally have to pay them. 
Unfortunately, insurance providers are in the business of making money, so they are typically reluctant to admit their customer was at fault, as that would require they pay the settlement. In fact, insurance companies pay their lawyers billions of dollars each year to reject claims or substantially decrease the quantity paid in dog bite case settlements.
This is why it is important to immediately reach out to a dog bite lawyer Missouri for advice rather than settling for the first offer the insurance company suggests. Every dog bite victim should have and is qualified for complete settlement for all damages incurred, but it is up to him/her to pursue the claim. 
With the assistance of sympathetic and skilled personal injury lawyers, victims can recuperate the financial damages caused by a K-9 bite or attack and begin the journey toward rebuilding their lives.
Bringing a Missouri Dog Bite Lawsuit
After a dog bite, bringing a lawsuit against the canine's owner may not be the first thing on your mind. You're probably concerned with getting medical attention or filing a police report. However, it's important to think about bringing a Missouri dog bite lawsuit early on, when the details are still fresh in your mind and before the statute of limitations has run out.
A Missouri dog bite lawsuit often occurs when a pet owner fails to manage his/her canine and it results in someone being attacked. Depending upon the size and viciousness of the dog, the injuries it causes can vary from insignificant to deadly.
Some typical injuries dog bite lawyers in Missouri see include:
Broken bones
Diseases like rabies
Infections
Lacerations
Punctures
Scars requiring surgery
Tissue loss
If you have actually been assaulted, it is necessary to clean your injuries instantly. Then seek medical attention and advice concerning rabies. Contact the police and your regional Animal Control to report the attack. Animal control might have the ability to find the pet and identify whether its rabies vaccinations are up-to-date.
Local personal injury attorneys will thoroughly examine the case including getting medical records and expenses, pictures, police reports, and witness statements so you can focus on the process of physically and emotionally healing.
You may be able to receive compensation payments for the following:
Disability or disfigurement
Emotional distress
Lost wages, current and future
Medical expenses, current and future
Pain and suffering
Rehabilitation
The recovery process may be challenging and lengthy. It is important to properly assess and account for this when determining the damages you are seeking. As this can seem like a subjective amount based on factors that are difficult to estimate initially, it is ideal to hire a knowledgeable dog bite lawyer Missouri with experience litigating personal injury cases.
Understanding Missouri Dog Bite Law
Missouri dog bite law enforces rigorous liability on K-9 owners for bites and the resulting injuries and damages incurred in many situations. The term "rigorous liability" indicates that the pet owner is considered liable without requiring proof of carelessness or fault.
Typically these are limited to instances where the dog was not provoked and the victim was on public property or was legally on the personal property of the dog owner.
To identify who is responsible after a dog bite, it is essential for a dog bite lawyer in Missouri to assess whether the pet was provoked and determine the precise place where the attack occurred. Pet owners are generally accountable if their canine attacks somebody, regardless of their personal feelings regarding the aggression-level of their furry friend. 
Missouri Dog Bite Laws and Statute of Limitation
An aggressive personal injury lawyer will explain the various Missouri dog bite laws as they relate to your particular case. For example, the time in which an adult canine bite victim can submit a claim in Missouri is five years. This is similar to the statute of limitations for Missouri car accidents and some other types of personal injury claims. In other states, the statute of limitations may vary.
You should act quickly to maintain the strength and integrity of your case. With time, important evidence can be lost and the memories of valuable witnesses begin to fade. Plus, if you do not correctly submit your claim within the statute of limitations, your right to compensation will likely be surrendered. 
Hiring an experienced dog bite lawyer in Missouri will help keep you and your case on track.
Missouri Dog Laws Explained
Missouri dog laws include stringent liability statutes regarding dangerous animals that have the potential to attack or otherwise injure people or other animals. Additionally, numerous towns and communities have leash laws and other regulations to safeguard its people from dogs that are perceived to be more dangerous than most, such as Akitas, Doberman Pinschers, Pit Bulls, and more.
If you have been the victim of a K-9 attack, experienced dog bite and medical malpractice legal representatives can help you determine what level of settlement you should seek. This is based on the damages you sustained. They will consult cosmetic surgeons to assess the damages caused by dog bites including the expense of fixing or reducing the resulting scars from the attack.
Missouri Pet Laws Regarding Rabies
Many Missouri pet laws were developed to ensure residents' safety and security. One of which is the mandated rabies vaccine that dogs are required to have. Unfortunately not all do. Some owners fail to vaccinate their pets or forget to revaccinate in time and stray animals are never treated.
If you or a family member has been involved in a K-9 attack, it is very important to quickly determine the assaulting dog's identity. He or she may require a rabies screening. Contact state or county health authorities to guarantee the canine is quarantined. This will help officials ascertain whether you will need further treatment.
Rabies treatment is a long and painful one that would definitely add to your overall pain and suffering. Your dog bite lawyer Missouri will need to be made aware of this.
Finding Dog Bite Lawyers Near Me
Since the injuries can be debilitating, finding dog bite lawyers "near me" is essential to comfortably and easily litigating a case. However, handling the consequences of being hurt in a dog attack can be complex and frustrating without the help of a knowledgeable dog bite lawyer in Missouri. 
For skilled and reliable representation, contact BWO in Missouri to handle your legal concerns. They will navigate the difficult aspects so you can focus on healing and regaining your life.