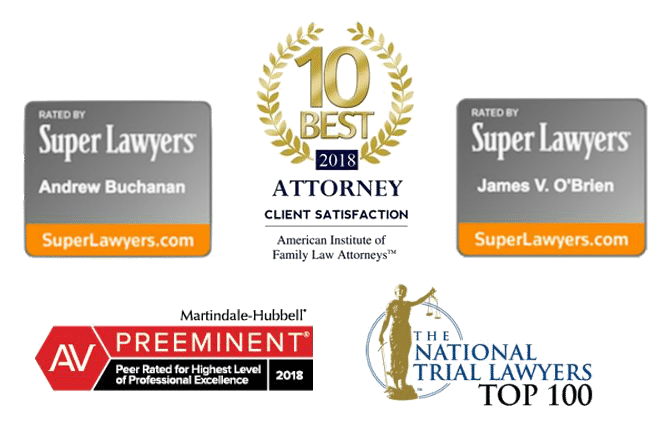 Missouri Car Accident Specialists
Missouri car accidents can have devastating consequences for those involved. If you experience car accidents in Missouri, call local emergency services, and then speak to an expert who can help you receive compensation for your injury and damages to your property.
Buchanan, Williams & O'Brien have been a trusted law firm serving Missourians for over 40 years.
Committed to always treating clients with courtesy & respect
Benefit from the unrivaled experience of our statewide team
Trust the proven success we've delivered to clients for decades
What to Do After a Missouri Car Accident
Few experiences are more sudden and unexpected than car accidents. Unfortunately, they are also relatively common. These incidents potentially cause distress, pain, and financial hardship. In many states, including Missouri, accident liability is tricky to ascertain due to the "comparative liability" status.
If you are involved in car accidents in Missouri, a knowledgeable expert from our offices in St. Louis, Joplin, and Springfield, can provide expert advice and representation.
Missouri Car Accident Laws
If you have been involved in a Missouri car accident, laws that you should be aware of include the local statute of limitations. This is a state law that sets a strict time limit for your right to bring a lawsuit. In the State of Missouri, the statute of limitations that applies to lawsuits on a vehicular accident partially depends on whether the episode caused an injury or death. The laws are similar for tractor-trailer accidents in Missouri.
According to Missouri Revised Statute section 516.120, anyone injured in a MO motor vehicle accidents must file their civil lawsuit within five years of the date of the crash. The deadline for filing a wrongful death claim due to car wreck can be reviewed at Missouri Revised Statutes section 537.100.
To further educate yourself regarding the laws surrounding a MO motor vehicle accidents, contact our team today.
Contact a Missouri Car Accident Expert
In fact, it's a good idea to contact a MO car accident specialist any time you have an accident, even as benign as a fender-bender. Missouri Revised Statutes section 303.040 lays out the requirements for reporting a crash.
If you have an accident in a parking lot, you, as the owner/operator of a motor vehicle, must report an accident with an uninsured driver any time someone has been killed or injured or where property damage of one individual is over $500. If you require help after a car wreck or are injured in a truck accident, contact us today for assistance.
Missouri Accidents Litigation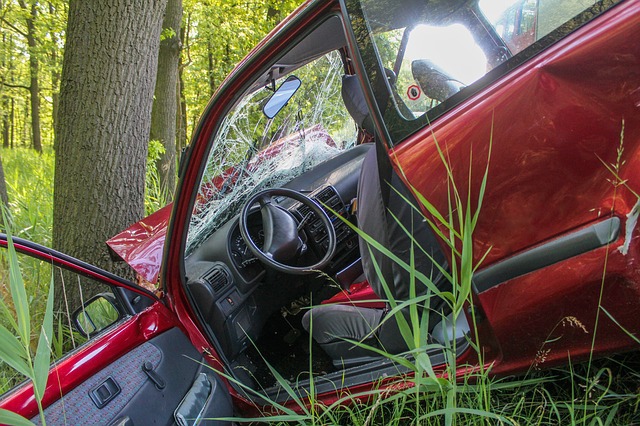 Although each case is different, the process for Missouri accident litigation is complicated. For example, issues such as alcohol involvement, driving at high rates of speed, texting while driving, etc. will probably incur criminal charges. These causes might lead to vehicular manslaughter, involuntary manslaughter, or even murder. In fact, a lawsuit may be filed even if criminal charges are dropped. If you are accused of being the cause of a car accident MO retaining a firm can make all the difference.
MO Traffic Accidents Reimbursement
If you are the victim of a MO motor vehicle accident, you may be relieved to learn that Missouri does not impose a limit on the amount that you can litigate for. This amount can include repairs to your vehicle, medical costs for emotional distress, pain and suffering, a rental vehicle, and if required replacement costs for your motor vehicle.
Car Accident in Missouri Causes
Although there are many car accident causes, of all of those in 2012, nearly 1,060 individuals weren't wearing their seat belts. This means that almost 50% of those deaths might have been avoided. The others include the following:
688 include the influence of drugs or alcohol
447 included unlicensed drivers
261 included texting or distracted driving
The Missouri State Highway Patrol keeps up to date records of Missouri car accidents on their site here.
More recently, the State shared data that showed 923 people were killed in Missouri in 2017 due to motor vehicle crashes. There were also 57,270 non-fatal auto injuries in the same period in the Show-Me State.
Inattentive Driving in Missouri
Distracted or inattentive driving is a risky but common habit among teen drivers especially. The Missouri Department of Insurance, Financial Institutions, and Professional Registration is dedicated to educating teens and guardians about the risks of not paying attention while driving.
Generally speaking, inattentive driving is the failure to pay appropriate attention to the road when operating a motor vehicle. This offense is governed by state laws, so there are different rules depending on your location.
Some activities that fall under inattentive driving include speaking, eating, putting on makeup, and attending to kids. Using cell phones or other electronic devices are another common form of inattentive driving.
Unlike most other states, Missouri does not have a law that prohibits "reckless" or inattentive driving. However, the state's "careless and imprudent driving" law is similar. Under this law, drivers are required to:
drive in a "careful and prudent manner"

drive at a rate of speed so as not to endanger the person or property of another, and

"exercise the highest degree of care."
Since the language of this law is rather general, it can be violated by almost any circumstance where a driver is exhibiting unsafe behavior, from driving while intoxicated to using your GPS while driving. The punishment for breaking this law depends on the circumstances.
Like adults, Missouri teens' inattentive driving may be due to DWI, eating or drinking, grooming, texting, and engaging with passengers in the car. A few of these actions look more benign than others, but all types of distracted driving are reckless, endanger lives and cost money.
In addition to the "careless and imprudent" driving law, there is other legislation aimed at curbing inattentive driving in MO. For instance, state law prohibits drivers 21 or younger from texting while driving. Breaking this traffic law carries a penalty of two points on your driving record and a fine of $200.
There are also resources like the MO Eyes on the Road campaign, which shares information and preventative measures in hopes of curbing the number of vehicle accidents due to distracted driving.
Most inattentive driving situations in Missouri are considered "careless and imprudent" driving and are charged as a class B misdemeanor. Motor vehicle drivers will face a maximum of $1,000 in fines and six months in prison. If there is an automobile accident due to the inattentive driving, it will be considered a class A misdemeanor and a conviction carries a maximum of $2,000 in fines and one year in prison. In either case, a breach of this law will add four points to your driving record.
If you or a loved one suffered an injury due to someone's inattentive driving, contact us today for assistance with your case. We can help you get the care and compensation you deserve.
Contact a Car Accident Expert
Many men and women live their lives without requiring the counsel of a car accident specialist in Missouri. However, reaching out to our team in Joplin, Springfield, or St. Louis, MO, is just one of the first things you need to do if you find yourself among the few who do.
Car accident liability is difficult to assess due to the comparative negligence legislation. This is one of the reasons why it's important to get a MO accident expert who has expertise in preparing civil cases that involve managing mass tort litigation and injuries.
A skilled firm can help you determine when to settle and when to sue, in addition to acting as your advocate in court. If you or a loved one has been in a car accident that has led to a serious injury or death, the office of BWO could help you win remuneration even if you're partly at fault.
Missouri Auto Insurance Information
Missouri auto insurance laws require liability coverage that combines two types of bodily injury liability protection and property damage insurance. The former pays for injury to others in the event of an accident, while the other pays for damage to their property.
What to Do After a Missouri Auto Accident
Car accidents in Missouri can be traumatic. You and your family may experience the death of a  stranger or even that of a loved one. When that occurs, it's difficult to think clearly about the event.
Regardless of how devastating the scenario, it's vital that someone collects evidence. He or she should attempt to follow the paramedics. The info they provide could be necessary if the individual is seriously injured or dies. A trusted advisor can be essential in this situation. He or she can provide clarity in an otherwise confusing situation.
Consulting Missouri Auto Accident Experts
Since time is of the essence, the right Missouri auto insurance accident expert will update their clients regularly so they can have a prediction and an accurate assessment of the situation. With an understanding of local accident legislation, an experienced partner who understands when to sue and when to settle.
Confused about Missouri auto insurance laws after an accident? We can answer your questions.
Had a Car Accident in St. Louis?
A St. Louis MO car accident professional can provide guidance and proficient representation when needed. After an accident, people often allow anger, guilt, or confusion to cloud their judgment and even prevent them from filing a lawsuit. Consulting with our team and perhaps taking the case to court can ensure that you're able to recover the cost of any lost living expenditures and medical and vehicle bills.
Your Next Steps After a Car Crash
Choosing seasoned car accident experts in St. Louis, MO, like BWO, will ensure you are supplied with adequate information and the most current legal advice. The right person will be able to accurately determine who is responsible, work with insurance providers, and produce an optimal strategy for an effective settlement.
A Missouri auto accident specialist will help you gather the facts and all of the pertinent documents, such as Missouri police reports and the other driver's insurance information after your incident. He or she will interview the authorities and witnesses at the scene of the accident, take pictures, and collect evidence so you can file an insurance claim.
Missouri No-Fault State Car Accident
Since the State of Missouri uses a no-fault state car accident system, each accident is addressed as a pure relative fault. This means that insurance companies award money based on what percent of the fault it is determined that each motorist carries. So if one driver is deemed as 10-percent at fault in a wreck, he or she is required to carry 10-percent of the financial liability.
Unlike no-fault insurance states, Missouri residents who are hurt in car accidents have a vast range of alternatives available for reporting the accident and receiving reimbursement to cover any physical, financial, and psychological losses. If you have suffered an injury in an automobile crash in the State of Missouri, you can do any of the following:
File a claim with your insurance company
File a claim with the at-fault motorist's insurer
File a personal injury lawsuit against the other driver
Determining fault from a Missouri car accident is not always easy. To better protect yourself after a MO car accident, contact us today for advice and legal representation.
Get expert help (and what you deserve) after Missouri car accidents.