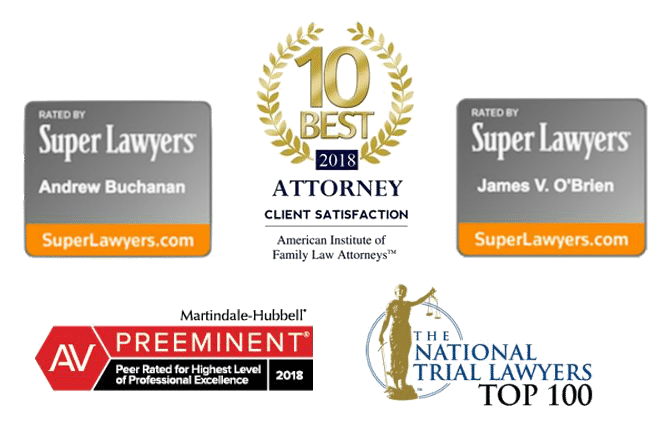 Missouri Second Injury Fund Specialists
The Missouri Second Injury Fund is a fund that compensates people who were injured in the workplace once and then injured at work again. A traditional workers compensation case might only cover the second accident, but the Second Injury Fund or SIF would pay compensation for the first injury.
Buchanan, Williams & O'Brien have been a trusted law firm serving Missourians for over 40 years.
Committed to always treating clients with courtesy & respect
Benefit from the unrivaled experience of our statewide team of lawyers
Trust the proven success we've delivered to clients for decades
Second Injury Fund Workers' Compensation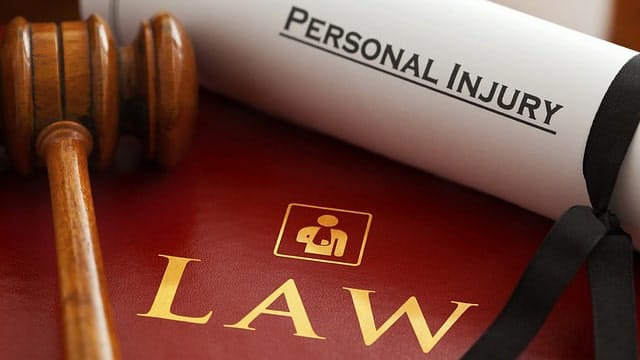 It's not a single injury that triggers the special need for a Missouri Second Injury Fund. It's the combined impact of a previous injury with a brand-new one. When someone cannot work due to a case like this, the employee's settlement would only pay the worker for their most recent injury, not both.
The Missouri Second Injury Fund would then pay the difference between the employee's compensation and the total expense incurred for the combined injuries. It is also used to cover any complications that arise from the original injury.
The quirks involved with the Missouri Second Injury Fund can be difficult for those without professional legal experience to navigate. Consulting with a Joplin lawyer like those at Buchanan, Williams, & O'Brien is advisable. They can handle all the details of your settlement while you focus on getting well.
Who Benefits From the Second Injury Fund?
In general, second injury funds are state-run programs that were at first planned to motivate companies to employ returning veterans who may have pre-existing injuries.
The reasoning was that a disabled employee or one not 100% healthy might be more likely to become hurt on the job. If that happened, the company and insurance provider would be responsible for the expense of the most recent injury.
The Missouri second injury fund is not restricted to veterans. It supports all employees with previous injuries who experience a second injury or disease, whether from a Missouri car accident on the job, a slip and fall, or anything else.
A qualified local attorney specializing in personal injury cases can provide additional information.
Second Injury Fund Workers Compensation Liability
The second injury fund workers' compensation covers the gaps when traditional workers' compensation doesn't meet the full extent of the employee's injuries.
The Missouri Second Injury Fund, like other states' second injury funds, is mainly funded by insurance provided by employers and/or self-insured funds. Detractors of second injury funds, such as the American Property Casualty Insurance Association and other groups, argue that this is socialized care since it requires a large group of insurers to subsidize the few.
However, the fund can be a lifeline when you are hurt and out of work. The insurance assessments determine the portion or per claim amount paid for each injury. These portions can vary from 2.5 percent to 6 percent or more.
To receive the necessary workers' compensation for a second injury in Missouri often requires the assistance of a knowledgeable lawyer. Having adequate representation can help maximize your financial aid.
What Is a Second Injury Fund?
A Second Injury Fund is also called a subsequent injury fund or SIF. It is a type of insurance pool that pays for the expenses associated with workers' compensation when someone experiences an increased combined disability due to a prior disability or impairment.
The fund helps pay for the current work-related injury, medical expenses associated with the injury lost wages, and other related costs.
Generally, the scope of the Missouri Second Injury Fund pays for various degrees of the following expenses if the date of the most recent injury occurred before 2014:
Death benefits (if the employer was uninsured)

Medical care (if the employer was uninsured)

Permanent disability (whether partial or total)

Rehabilitation

Wage loss
If the date of the most recent injury occurred on or after January 2014, there are two categories of Missouri Second Injury Fund benefits available:
Permanent total disability benefits

Rehabilitation benefits
Navigating the workers' compensation following a prior disability or subsequent injury can be long and difficult. A knowledgeable Missouri accident attorney can help you get the financial assistance you need so you can focus on recovering.
Second Injury Fund Missouri Risks
Many employees in high-risk jobs feel that the Second Injury Fund Missouri is under-capitalized. They may have heard horror stories from their coworkers about cases that are filed and immediately dismissed. So, they may worry that this happens with every case. 
States like Missouri are indeed trying to find ways to reduce the amount they have to pay to support injured employees. However, it's not all bad. One measure put in place to reduce costs was the Missouri Workers' Safety Program, aimed at increasing workplace safety and reducing injuries.
It's not always easy to get the compensation you need for an injury, but seeking the counsel of a St. Louis workers' compensation lawyer can ensure you have the knowledge and confidence to pursue your claim. These cases often go to trial, so legal counsel will be crucial to your success.
Workers Compensation Second Injury Fund
The function of the Workers Compensation Second Injury Fund is to financially assist a staff member who was hurt on the job. It provides the additional funding required to compensate for the individual needs triggered by pre-existing medical conditions that potentially made it difficult for them to work even before the primary injury occurred. 
Someone with a physical disability, for example, may have increased difficulty obtaining future jobs after suffering a second injury at their current place of employment. 
Workers Comp Second Injury Fund Settlements
The Workers Comp Second Injury Fund in Missouri intends to compensate employees for that second injury while allowing the general workers' comp fund to cover the first. The evidence must establish that the pre-existing injury combined with the primary one for which you are filing the claim contributes to a greater degree of disability, making unemployment a considerable risk. 
Insurance companies rarely want to release compensation. Therefore, evidence of personal injury is presented in court. Having the right legal advisors improves the likelihood of a reasonable settlement.
The forms you would use to begin filing for that settlement are available online via the Missouri Department of Labor's website. If needed, you can also find an appeals objections form here, an application for tort victims' compensation, and many other relevant forms.
Second Injury Fund States Are Losing Favor
In 1916, New York was one of the only second injury fund states, with only a few others following suit. Due to WWII, many injured veterans attempted to re-enter the workforce in the mid-1940s. Many additional states embraced the trend at that time.
Not every injury is covered by SIF, and not every need (such as physical rehabilitation benefits) may be covered. The damages covered and to what degree often vary by state. Since 1992 and the advent of the Americans with Disabilities Act (ADA) which pushes back against discrimination in hiring, over 20 states are achieved rid of their second injury funds. Some wonder if these funds have ceased to be effective.
Since the laws change often and different benefits may apply depending on when your injury occurred, it is wise to discuss your situation with a local attorney.
Second Injury Fund Definition
According to the MO Department of Labor:
"The Second Injury Fund Unit is responsible for the billing and collection of the Second Injury Fund Surcharge from insurance carriers writing workers' compensation premiums in Missouri and from self-insurers or group trusts authorized to self insure in Missouri. In addition to billing and collecting, upon the requisition of the Division, warrants on the state treasurer for the payment of compensation benefits from the Second Injury Fund are issued to the claimants. These payments are consistent with the awards or settlements approved by administrative law judges. The Second Injury Fund Unit is also responsible for certifying physical rehabilitation facilities that are interested in rehabilitating injured workers. A seriously injured worker may be eligible for this benefit if attending a facility that has been certified by the Division of Workers' Compensation prior to the physical rehabilitation treatment dates."
MO Second Injury Fund Payments
Getting MO second injury fund payments can significantly help unemployed workers who are hurt or sick. However, it can be confusing to know where to go for help or if you can file a workers' compensation claim since your initial injuries may not have been caused at the workplace.
A trusted attorney can help you understand what laws apply in your situation and advise you on what type of claim to file for the best chance of success. 
Missouri Second Injury Fund News
Many workers likely follow news related to the Missouri Second Injury Fund due to the continuing lawsuits and issues with funding. For instance, recently, the Missouri Supreme Court made a decision that further limited who is eligible for compensation from the fund. 
And about a year ago, the Wage Changes HB 1729, or Prevailing Wage Changes HB, revised how Missouri's wage system works. This, in turn, affects how and when individuals may be paid for permanent disabilities.
The Missouri Second Injury Fund is a valuable tool for injured workers in the state, but understanding all the legal nuances can be tricky. A qualified attorney who is well-versed in this area of law can provide guidance and advice on the best way to move forward if filing a claim is appropriate.
Contact an Experienced Attorney Today
Suppose you or a loved one had a pre-existing permanent partial disability and are now totally disabled from your current disability and a work-related injury. In that case, you may be eligible for Second Injury Fund benefits. Contact a reputable Joplin attorney today to discuss your situation and learn more about your legal options.