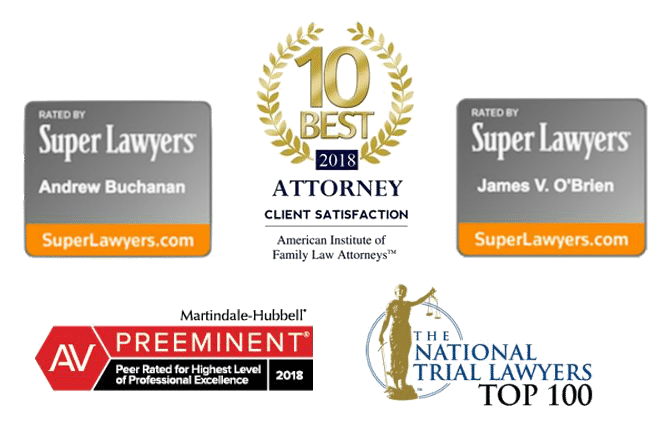 Top Accident Attorneys in MO
Speak with experienced accident lawyers at Buchanan Williams & O'Brien. Trusted by Missourians for over 40 years.
Buchanan Williams & O'Brien have been a trusted law firm serving Missourians as personal injury attorneys for over 40 years.
Committed to always treating clients with courtesy & respect
Benefit from the unrivaled experience of our statewide team of lawyers
Trust the proven success we've delivered to clients for decades
Trusted Accident Attorneys in Missouri
Car accident attorneys will protect your rights 
Car and truck vehicular accidents are a leading cause of death in the United States and MO. Today's car and truck drivers are more distracted than ever before due to drivers commonly talking on their cell phones, sending texts, using their GPS navigational systems, or changing the radio station. Every driver accepts responsibility for the safety of everyone else on the road when they get behind the wheel of a motor vehicle. Negligent drivers should be held accountable when they kill or injure someone. Our firm has been handling car accident cases for forty years.
We can help if your loved one has been injured.
Insurance companies often refuse to take responsibility for their insured's actions even where negligence is clear. Our trial-experienced and aggressive car accident lawyers will hold the negligent driver and his or her insurance company accountable and will help you recover the compensation you deserve in your Missouri car accident case. Our car and truck accident attorneys handle all types of motor vehicle accidents throughout the United States and anywhere in MO, such as:
Trucking Accident
18-Wheeler / Semi Highway Accident
Commercial Truck Accident
Head-On Collision
Rear-End Accident
SUV Rollovers
Boating Accident
Aviation/Airplane Accident
Bus Collision
Train and Railroad Accident
Pedestrian Accident
Intersection Accident
Hit and Run Accident
Highway Accident
Texting While Driving / Distracted Driving Accident
Cell Phone Accident
Asleep at the Wheel Accident
Alcohol-Related / Drunk Driving Accidents
Speeding / Reckless Driving Accident
Maintenance Errors/Defective
Equipment Accident
Driver Fatigue Accident
A car accident lawyer realizes that collisions and other vehicular disasters can take a tremendous toll on your financial and emotional life. Increasingly, car, truck, and motorcycle crashes are the top causes of death in MO and throughout the country.
Depending on the circumstances of the crash, another driver may be held liable (for example, if they fail to follow traffic laws or are driving under the influence of drugs or alcohol). It's also possible that an automobile manufacturer may be responsible for some accidents, for instance, if the car's brakes are defective or there is some other defect with the auto. In rare circumstances, it's even possible that a city or state government may be liable for a car accident if there are malfunctioning traffic lights, major defects in the road, or improper signage.
However, the majority of automobile accidents are due to another driver's failure to drive safely. Contemporary drivers are often more distracted than those of the past. This is partly due to speaking on cell phones, delivering texts, or programming their GPS navigational systems while driving.
When someone gets behind the wheel, he or she accepts responsibility for the safety of everyone else on the road. Therefore, drivers should be held accountable when somebody is injured or killed due to their negligence.
Personal injury lawyers at BWO are devoted to getting those affected by the driving behaviors of another the compensation they deserve. If you have been injured or have lost a family member due to wrongful death, the qualified car accident attorneys at Buchanan, Williams & O'Brien can provide help and legal advice.
Fatal Car Accidents Missouri Continue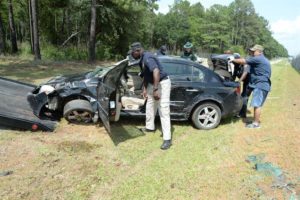 Missouri fatal car accidents are tracked by the Statewide Traffic Accident Records System of the Missouri State Highway Patrol. The MO Traffic Safety Compendium provides detailed crash data and car accident statistics. These include factors like the number of people killed or wounded, car accident rates, circumstances at the time of accidents, speed, alcohol or drug involvement, as well as ages of drivers.
A fatal collision is an accident at which one or more individuals die because of a traffic crash. The quantity of people killed includes those who died within 30 days of the car accident and because of injuries caused by the car accident. An injury crash involves individuals who experience disability as a result of the accidents, as well as those with evident or even probable injuries. A property damage crash is one in which no one was killed or injured but someone's property has become damaged as a result.
According to the MO State Highway Patrol, 60.9% of all fatal accidents in this state involved only one vehicle. If you or someone you know has been involved in a car accident, truck, or motorcycle accident, click the link for more information.
The team of car accident attorneys at Buchanan, Williams & O'Brien has been helping clients with personal injury claims for over 40 years. We have represented injured clients in all types of motor vehicle accidents. Our law firm is proud to have earned successful legal case results that have given clients what they were owed after personal injury accidents. Learn more about the team's experience, case results, and how they can help you:
A Car Accident Attorney Missouri Can HELP
If you were injured or you experienced damage to your vehicle due to a car accident, then you may want to consider contacting a car accident attorney to assist you in receiving compensation for your losses. A "statute of limitations" is a state law that sets a time limit within which you can bring a lawsuit. In this state, the statute of limitations that applies to litigation of a car accident is dependent upon whether it resulted in injury or death.
According to MO Revised Statutes section 516.120, anyone injured in an accident must file civil litigation within 5 years. This includes the driver, passenger, pedestrian, bicyclist, or motorcycle driver.
However, if the car crash caused an individual's death, a family member or alternative representative has three years from the day of the person's death to make a wrongful death claim. Principles for wrongful death cases, found in MO Revised Statutes section 537.100, set this deadline.
A wrongful death attorney from MO can be instrumental in ensuring you receive a fair settlement after the fatal car accident of a loved one
Auto Accident Lawyers Missouri
Experienced auto accident lawyers can clarify what sort of settlement you can expect from your case. If your car is destroyed due to the actions or negligence of the other motorist, that driver's liability insurance should cover the car's damages.
If the car can be repaired to its condition at the time just prior to the wreck, the insurance has the responsibility to pay to facilitate that. If it can not be adequately repaired, the insurance provider has the obligation of paying the full value to replace the automobile.
If the other driver doesn't have insurance, or there is a problem settling the claim, your collision coverage (provided you have it) may be required to cover the repairs or replacement of your car. The right car accident lawyers can help you navigate complicated insurance issues.
Missouri Car Accident Lawyer
A car accident lawyer is invaluable in assisting victims who got injured in a collision to negotiate with insurance companies. Occasionally, there's disagreement concerning the total amount required of the insurance company in order to replace a damaged vehicle. They have to cover the car's fair market value, which is the sum of cash needed to obtain the same car.
Although there are a variety of sites from which to get that information, a car dealer, your banker, and the Kelley "Blue Book" are considered the most reliable.
Even when negligence is the obvious cause of a car accident, the insurance companies regularly refuse to take responsibility for their client's actions. Aggressive lawyers with experience negotiating with auto insurance companies will help you recover your losses.
MO Auto Accident Lawyers
Auto accident lawyers that specialize in personal injury claims, such as BWO, provide customers with advice, an advocate, and unparalleled representation. They are dedicated to fighting for what you are owed: financial compensation, peace of mind, and closure.
The DANGERS OF Missouri Traffic Accidents
MO traffic accidents, as well as those throughout the other 49 states, is one of the leading causes of death and injury. These include the following types of vehicular wrecks:
Bicycle Accidents
Bus Collisions
Auto Collisions
Commercial Truck Accidents
Trucking Accidents
18-Wheeler/Semi Wrecks
There are many different causes and contributing factors. These include, but are not limited to the following:
Asleep at the Wheel or Driver Fatigue
Cell Phone Use While Driving
Drunk Driving/Alcohol-Related
Maintenance Errors/Defective
Speeding or Reckless Driving
Texting While Driving
With so many ways you or someone you love could be involved in potentially life-threatening or expensive auto accidents, it is wise to have a qualified accident attorney on retainer.
Missouri Car Accidents
Missouri law, especially MO Revised Statutes Section 303.040 sets out the need for reporting auto accidents to the state for three types of scenarios.
The owner or operator of a vehicle must report a collision with an uninsured driver on any street, freeway, parking lot, or public parking facility in which anyone is killed or injured or the property damage exceeds $500.
The owner or operator of a vehicle must report a collision that results in a death, injury, or property damage in excess of $500 if he or she does not personally have insurance.
The owner or operator of a vehicle must report a collision that results in a death, injury, or property damage in excess of $500 if the car he or she was in at the time of the accident was parked.
This allows for proper documentation to occur, which can assist a lawyer if and when the car accident case goes to court.
MO Car Crash
There are several interesting facts and statistics involving MO car crashes. The knowledge of which may influence how drivers operate their vehicles.
In 2015, 15-35 year-olds made up 39.2% of all those killed in traffic crashes, with nearly 20% being 15-24 years-old.
74.6% of all reported MO crashes resulted in property damage only.
71.4% of all Missouri crashes happened during daylight hours, 76.1% on dry pavement, with only 17.3% occurring during inclement weather, such as fog, ice, rain, snow, etc.
34.2% of all fatal crashes involved speed and 26.0% involved drugs or alcohol making those the two highest probable contributing circumstances in fatal crashes.
Many MO car accidents involve a single vehicle. Most can be avoided by taking reasonable precautions and driving responsibly. If you are involved in a collision with another vehicle, a Missouri car accident attorney can offer the right legal advice.
Property Damage Claims During Auto Accidents in Missouri
If your car is damaged in a car accident and the other driver is at fault, the liability insurance company insuring the negligent driver should pay for the damage to your car.
If the damage can be repaired, the insurance company has an obligation to repair the car to its original condition. If the car cannot be repaired, the insurance company has the obligation to pay you the full value of your car.
If you get an affidavit from the insurance company, it may reduce or eliminate the amount you owe in sales tax when you purchase a replacement car.
If the other driver does not have insurance, or if there is a problem settling your claim with the insurance company, your own insurance company should pay for the damage your vehicle suffered in the car accident if you have collision coverage. You must pay an additional premium for car accident coverage and not every policy has this coverage.
Sometimes there is a dispute about the amount the insurance company should pay to replace a vehicle after a car accident. The insurance should pay you the fair market value of the car. This is the amount of money it would take you to purchase the same car as a replacement. There are a number of places to get information about replacement value. The normal sources of information include your banker, a car dealer, "blue books" found at the library or a bookstore or on a number of websites that give used car values.
If you have any questions about your car accident case or personal injury claim, call us today at 417-695-4774 or 800-371-8220 or send us an email. We will meet with you free of charge to discuss your case.
Insurance and Auto Accidents in Missouri
There are a number of different types of insurance that may provide help to you if you are in a car accident.
Your own insurance policy may provide limited help for paying medical bills for you or anyone in your car, regardless of who was at fault in causing the car accident. Also, even if the owner of the car did not have medical payments insurance, you may have medical payments insurance on your car that will help you with your medical expenses, even if you were not in your car at the time you were injured. Your health and accident insurance through your work may pay your medical care.
Under some circumstances, you may have an obligation to repay the insurance company if you are paid by the negligent third party. If you were injured by another driver who was careless, the insurance company of the careless driver has an obligation to pay for your medical bills.
If the negligent driver who injured you did not have insurance or did not have enough insurance, your own insurance company may be responsible for paying your medical expenses under your uninsured motorist coverage or underinsured motorist coverage.
If you are eligible for Medicare benefits, Medicare is responsible for paying your medical bills. If Medicare believes that another party is at fault, Medicare may delay paying your medical treatment to see whether the insurance company of the careless driver will pay your bills. If Medicare does pay your bills, Medicare may require you to sign an agreement that you will reimburse Medicare if you are paid anything by the negligent driver. If you are eligible for Medicaid benefits, Medicaid should pay your medical expenses. However, as with Medicare, Medicaid may delay paying your bills to see whether the insurance company of the careless driver will pay your bills, or they may pay your bills but require you to sign an agreement that you will reimburse Medicaid if you recover from the negligent driver.
My Claim After an Auto Accident in Missouri
Drivers injured in car accidents often have no prior experience with the legal system. For this reason, most people have many questions about how the process works, how long the lawsuit will take, and the cost of the lawsuit, among other things.
In car accident cases, the plaintiff or the one filing a car accident claim has to show that the other driver is legally liable for the injuries car accident victims have suffered. That is also something that has to be established even if accident victims and their car accident attorneys file claims with the defendants' insurance companies rather than filing lawsuits in court.
Several things must be established if injury victims want to recover compensation and have successful car accident claims. Our Missouri car accident lawyers will keep you informed about your case and will promptly answer your questions. We will help you understand your claim and feel comfortable with the legal process.
Contact us today.
We have 40+ years of experience protecting the rights of those injured in car accidents and handle personal injury cases all over the United States and have convenient locations throughout MO in St. Louis, Joplin, and Carthage. Contact us now and let us help you. We can meet you at a time and place convenient to you. And remember, you won't owe us a single dime unless we are successful in resolving your case. No upfront costs, no hidden fees: just outstanding service to you.
The trusted team of attorneys at Buchanan, Williams & O'Brien has been helping clients with personal injury claims for over 40 years.
Car accidents can result in serious and possibly expensive injuries to anyone involved. Even if the other driver bears the majority of the blame since MO is a "pure comparative fault" state you will likely also be judged partly responsible.
This means that the amount you can recover for damages will be reduced by the percentage of blame that you hold. In other words, if the court deems that you were 10-percent at fault in the car accident, you will be liable for 10-percent of all damages. If you are 75-percent at fault, you are responsible for 75-percent of the damages. A qualified lawyer may be able to help you sort it out.
MO Accidents
If you've lost loved ones in MO accidents, your best chance of receiving a fair settlement is by hiring a car accident attorney. Car wrecks are undoubtedly complicated, and with all the potential consequences, seasoned personal injury lawyers like those at Buchanan Williams and O'Brien will know how best to proceed with your claim.
Contact an experienced car accident lawyers like BWO in order to get the powerful counselor and representative you deserve as you navigate the legal process. Only a car accident lawyer can properly take the case to court, negotiate with insurance companies, and provide the right legal strategy to successfully resolve your case.