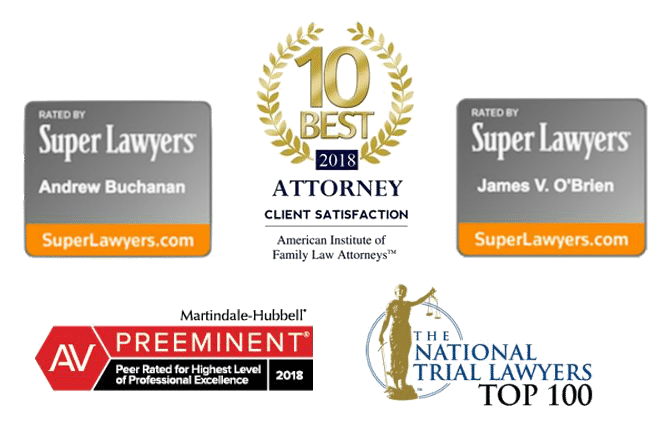 St Louis Personal injury Specialists
Personal injury attorneys at Buchanan Williams & O'Brien-Saint Louis can help you seek compensation for your rollover accident. Contact us today.
Buchanan, Williams & O'Brien have been a trusted law firm serving Missourians for over 40 years.
Committed to always treating clients with courtesy & respect
Benefit from the unrivaled experience of our statewide team of lawyers
Trust the proven success we've delivered to clients for decades
What is a Rollover Accident?
A rollover accident occurs when a car flips onto its side or roof, often rolling multiple times before stopping. These accidents are more common in vehicles with higher centers of gravity, like SUVs and trucks.
The impact of a rollover can be severe. Passengers may suffer from traumatic brain injuries, broken bones, or internal bleeding. In extreme cases, these accidents can be fatal.
Facing a rollover means physical suffering and financial strain, from medical bills to lost income. That's why it's essential to have a Saint Louis personal injury lawyer to help you secure compensation. Buchanan, Williams & O'Brien in Saint Louis can assist you in this critical time.
Understanding Rollover Accidents
A rollover accident occurs when a vehicle loses control and tips over, either sideways or forward, continuing to roll before coming to a stop. This introduction will delve into the causes, results, and steps to take if you are involved in such an accident.
Common Causes of Rollover Accidents
Rollover accidents can occur because of a variety of reasons. At least 78 percent of truck rollover accidents result from drivers' mistakes. This is per the Federal Motor Carrier Safety Administration (FMCSA) estimates. Other common rollover crush incidents may include the following:
Turning too soon
Going over a barrier or curb
Reckless driving
Fatigued driving
Side-impact collision
Oversteering
Driving when impaired by drink or drugs
Inattention or distracted driving
Overloaded goods or improperly laden vehicles
Driving at a high speed
Hazardous driving conditions
Possible Results or Repercussions of Rollover Accidents
Rollover accidents can have severe and often catastrophic consequences. This can affect both the occupants of the vehicle involved as well as other road users. Rollover accidents may result in the following:
Severe injuries like traumatic brain injuries, fractures, and spinal cord injuries
Internal organ damage and neck injuries
Rollover fatalities
Ejection from the vehicle
Roof crushing injuries
Secondary collision with other objects, vehicles, or pedestrians
Psychological harm, like anxiety and post-traumatic stress disorder
Financial costs like medical bills, vehicle repairs, or rehabilitation expenses
Legal consequences like personal injury lawsuits
Impact on families such as emotional distress, financial burden, or caregiving responsibilities
Laws and Regulations Related to Rollover Accidents in Saint Louis
Rollover accidents in Saint Louis are primarily governed by the following:
Missouri state laws and regulations
Local ordinances
Here are some critical aspects of the laws and regulations:
Missouri Traffic Laws:
Saint Louis is subject to Missouri's traffic regulations about rollover incidents. This includes the following traffic laws:
Speed limits, which are set on various types of roads to avoid life-threatening injuries
Seat belt laws, which require passenger cars occupants to wear seat belts
Drunk driving laws, where the state enforces strict penalties for drunk driving
Distracted driving laws prevent drivers from texting while driving
Passenger Vehicles Inspection and Maintenance:
Vehicles in Missouri are to be adequately maintained. They also ought to be adequately examined to ensure they are safe to operate.
Product Liability Laws:
Missouri's product liability laws allow individuals to seek compensation. One can seek compensation from the manufacturers or distributors of faulty vehicles. This may happen in cases where vehicle defects exacerbate rollover accidents.
Confused about Personal injury in St Louis? We are here to answer your questions.
Reporting a Rollover Accident
Reporting car accidents requires letting emergency personnel and law enforcement police know what happened. One can also report the occurrence of an accident to their insurance company. Here's a step-by-step guide on how to report car accidents:
Prevent further Injury

First, look around for injuries. If anyone is hurt, call 911 right away. Check if there is a severe fire risk or any other imminent hazard.

Contact Law Enforcement:

Even if there are no injuries, report the rollover accident to the local police or highway patrol. Demand that a police officer visit the area to record the occurrence.

Please Provide Details:

Give as much information as you can to the emergency dispatcher or police. The information may include the following:

Location of the accident, including street name, mile marker, and other landmarks
Number of involved automobiles
The existence of injuries and their severity
Details on the participating automobiles, including make, model, and color.
Any dangerous circumstances, such as fuel leaks or road debris

Assisting law enforcement:

Inform the police about the rollover car accidents truthfully and accurately. Avoid guessing about the cause of vehicle rollover and stick to the facts.

Obtain Medical Care:

After a rollover accident, you should always get medical help, even if you feel fine.

Exchange Information:

If applicable, exchange contact and insurance company details with the other drivers. Locate any witnesses after an accident.

Document the Scene:

Capture pictures or videos of the car accident site and damaged vehicles. Document any relevant road signs around the accident scene. This is valuable for insurance claims and legal proceedings.

File an Accident Report:

Your area Department of Motor Vehicles (DMV) may require you to file an accident report. You can also file the report with the equivalent agency. Do so within a specific timeframe after a rollover car accident.

Legal Support:

Consider speaking with a lawyer with experience in rollover crash lawsuits if you suffered injuries. Also, consult an attorney to advise you on the way forward.
How an Attorney Can Help When Rollovers Occur
here is no way to undo the harm, suffering, and losses from a car rollover accident with money. But fair compensation can help you pay for the necessary medical treatments. It can also assist you as you start rebuilding your life and give you peace of mind knowing you have been compensated.
Working with a skilled automobile rollover accident attorney can ensure you focus on recovery. The attorney's focus will be to push for your just compensation.
To get these results, accident attorneys, or specifically lawyers for truck drivers, can:
Go over the specifics of your automobile rollover accident with you. They will evaluate whether you have a solid legal argument and decide what action to take.
Give you the legal assistance you require during this trying time. They will also address your queries and worries about the case and assist you in understanding the legal procedure.
Gather evidence and investigate what happened, who was at fault, and the extent of your damages.
Seek the help of professionals, such as accident reconstructionists, medical professionals, and financial professionals, to support your legal case.
Demand a reasonable settlement offer.
Take your case to court if the liable party won't give you the compensation you deserve.
Contact Buchanan, Williams & O'Brien in Saint Louis Today
If you or a loved one were hurt in a rollover accident brought on by another driver's error, you can face many challenges. You are likely to suffer hefty medical expenses and lost wages. You need an advocate to assist you in obtaining the compensation due to you. Contact the skilled personal injury lawyers at Buchanan, Williams & O'Brien in Saint Louis today. We are ready to handle your case.