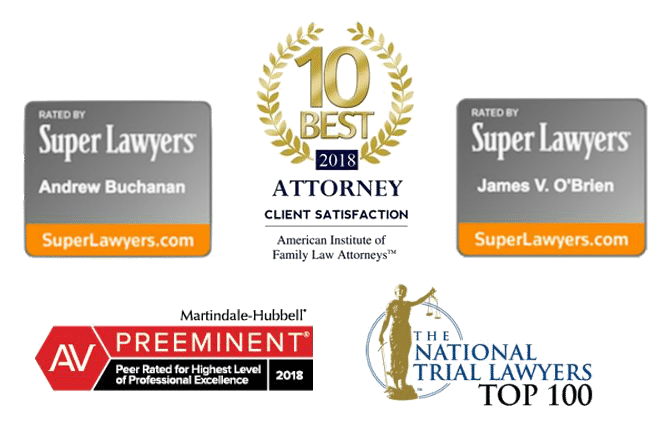 St Louis Truck Accident Injury Specialists
If you or someone you love has been injured in an accident involving a tractor-trailer, you may be entitled to compensation with the help of a truck accident injury attorney in Joplin, MO.
Buchanan, Williams & O'Brien have been a trusted law firm serving Missourians for over 40 years.
Committed to always treating clients with courtesy & respect
Benefit from the unrivaled experience of our statewide team of lawyers
Trust the proven success we've delivered to clients for decades
Truck Accident Injury Attorney Joplin MO
Being involved in a semi-truck accident can be one of the most terrifying things that can happen to a person. Things can be worse if the accident leads to an injury.
In most cases, all that stress and confusion that often results from truck accident injuries can be difficult to deal with, and that's why you always need to know what to do in such an instance.
Lucky for you, this article has all you need to know about truck accident injuries in Joplin, MO, including what you need to do and how an attorney like those at Buchanan, Williams & O'Brien, PC. can assist you.
Common Concerns After Semi-Truck Accidents
You will have a range of common concerns after semi-truck accidents involving personal injury claims.
"What should I do?"
"Should I call someone?"
"If so, who?"
These are some of the questions you're likely to ask yourself when you get involved in a truck accident. The first thing you should do is simple — check yourself for any physical injuries.
If you are injured, do not get out of the vehicle; seek medical attention by calling 911, and then wait for help to arrive. Also, if you can, check if someone else on the scene has experienced any injuries, particularly spinal cord injuries. If they have, don't move the injured party.
Wait for a medical team to arrive. According to personal injury law, you can be liable for the other drivers' injuries if you further injure their spinal cord or other vital organs by trying to move them. You may then be responsible for their medical bills and lost wages.
If you happen to be unscathed, move your car or truck to the side of the road. Once you do that, do not leave the scene. Instead, wait until the police or medical assistance arrive. It is a criminal offense to walk away from the scene and you can face severe consequences, like a jail term, especially if someone is injured or has died. Later, as soon as the scene has settled down, contact a truck accident injury attorney in Joplin, MO, to guide you through everything you are supposed to do.
The Importance of Hiring a Truck Accident Lawyer
If you are in a car wreck or other auto accident, it is important to consult a truck accident lawyer. As you wait for the police and medical assistance to arrive, take pictures and videos of the accident scene and the damages to your vehicle as soon as possible, if you are in a position to do so. 
These pictures and videos will be used by the truck accident lawyer and the insurance companies when making a claim. Since your pictures are the first to be taken before other people come around to the scene, you will offer the best image of the accident.
If you are injured, also take photos of the parts of your body that are hurt. In doing so, you will also be able to file for a personal injury lawsuit.
Additional Truck Accident Facts
Furthermore, if there are people who witnessed the accident, make sure to get their names, telephone numbers, or addresses. This is important because they may serve as witnesses in court, or when you're making a claim. They will also support your version of how events transpired in case there is a dispute over the crash or you have to go to court.
Your witnesses can be bystanders, pedestrians, and passengers, or drivers in other vehicles that were not involved in the accident. You can also include the contact information of people involved in the crash.
Include other information like the weather condition at the time of the accident, the state of the road, and any other factor that might have contributed to the accident.
Confused about truck accidents in St Louis? We are here to answer your questions.
Retaining a Truck Accident Injury Lawyer
We mentioned earlier that the first thing you should do is to contact an attorney. This is because you need a truck accident injury lawyer for the following reasons:
They have a better experience with insurance companies. 
Any qualified truck accident attorney in Joplin, MO, knows how to negotiate in court, and with the insurance companies to achieve the most desirable outcome.
They can also offer you expert legal guidance. Sometimes, you might think that you know what to do when an accident occurs; however, different states have different rules when it comes to truck accidents. You can lose more than you think if you decide to do it solo.
Moreover, a truck accident injury attorney can also guide you on what to do and say from the moment the accident occurs, all the way to when you receive your compensation. One wrong slippage can incriminate you or prevent you from getting all your car accident insurance claim.
One crucial thing you should never do after a truck accident injury is to give out a statement. Even when the truck company advises you to give a recorded statement, wait for your lawyer to come and advise you.
You can mistakenly say something that the insurance company can use to reduce the amount you are entitled to, or worse. Whatever you say can also incriminate you in court and lead to unwarranted consequences.
So, in case of a semi-truck accident injury, just seek out medical help, contact your lawyer, and wait for the police to clear the scene, especially in cases of wrongful death. A Joplin car accident lawyer or experienced truck accident lawyer will be instrumental in handling your car accident claim.
Truck Accident Claim Process
While still on the scene, the first truck accident claim process begins when you contact the insurance company. The deadlines of notifying the insurance company are stringent. So, never put this off; do it as soon as possible, probably after contacting your lawyer for legal advice, the police, and the medical assistance team.
While talking to them, do not make any accusations or blame something for the accident. Instead, just answer their questions plainly and truthfully.
Hiring the Right Joplin Truck Accident Lawyers
Be very wary of insurance adjusters. These are people who try to make settlement offers that look attractive to avert the rightful compensation. In fact, after alerting the insurance company of the accident, handle everything else with your car accident lawyers after a motor vehicle accident.
After filing for car accidents claims in the presence of your personal injury lawyer, let your Joplin, Missouri lawyer and the insurance company investigate the claim further. Your personal injury attorney will then draft a demand letter with an estimated value of your claim and send it to the insurance company, who will then review it and start processing the amount you are to receive.
If you are ready to begin obtaining maximum compensation for medical expenses, lost income, and pain and suffering resulting from your catastrophic injuries, contact the personal injury attorneys at Buchanan, Williams & O'Brien for a free consultation. At your initial consultation, our legal team will listen to your story, inform you of your legal rights, and help set the path toward financial recovery.