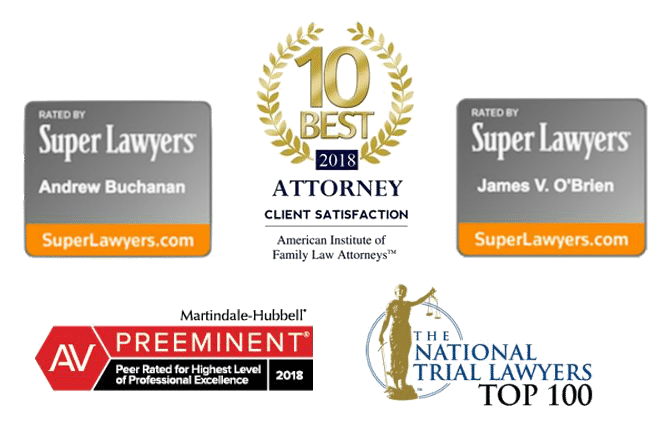 Preparing for Your Case at the Joplin, Missouri, Courthouse
If you're facing a case at the Joplin court, being prepared is essential. Learn more about navigating the MO court system here from our attorneys.
Buchanan, Williams & O'Brien have been a trusted law firm serving Missourians for over 40 years.
Committed to always treating clients with courtesy & respect
Benefit from the unrivaled experience of our statewide team of lawyers
Trust the proven success we've delivered to clients for decades
See also:
Preparing for Your Case at the Joplin Missouri Courthouse
If you have an upcoming appearance at a Joplin court, you probably have questions. What should I expect? And how do I prepare for a court appearance?
The court system isn't always easy to navigate, especially if you've never interacted with it before. Whether you have a civil, criminal, or traffic hearing, being prepared for your appearance can help you better secure a more favorable outcome. Here's what you need to know from the Joplin legal team at Buchanan, Williams & O'Brien.
Seek Representation Before Facing the Jasper County Courthouse
The first thing you should do after learning about your upcoming Jasper County Courthouse date is to consult a Joplin attorney who specializes in relevant practice areas. While some individuals do choose self-representation, it is always in your best interest to have a lawyer represent you. Whether you're facing a straightforward civil claim or a complex felony trial, a skilled attorney will have the intimate knowledge of the legal system you need to get the best possible outcome.
In most criminal cases, you will be given the option to be represented by a public defender. While preferable to self-representation, this isn't always the best option, especially when the stakes are high and your freedom is on the line. Private attorneys often have more experience and credentials than the average public defender, and more importantly, you'll have the personal attention you need to build a strong defense in your favor.
If you're facing a civil case, a public defender will not be assigned to you, and going it alone can put you at a significant disadvantage. While many people worry about the cost of hiring a lawyer, many civil attorneys, especially those specializing in high-settlement areas like wrongful death and personal injury, work on a contingency basis. This means that you pay nothing unless you win.
Additionally, most attorneys offer free consultations. This can give you a better idea of what their services will cost and how they can help you before making a commitment. If you ultimately determine that you can't afford the cost of a lawyer, you may be able to seek representation by contacting one of Missouri's pro bono programs.
Joplin Court Hours, Addresses & Contact Info
Regardless of whether you hire an attorney, knowing how the court system works before your court appearance is essential. However, the procedures will vary slightly depending on the specific court your case is being held in. When preparing for your court appearance, make sure you note which court is hearing your case. Your attorney will have this information, but it should also be available on any documentation you received notifying you of your court date.
There are two primary courthouses in Joplin, Missouri. If you are facing charges for a traffic violation or a misdemeanor offense that occurred within the Joplin city limits, your case will most likely be seen by the Joplin Municipal Court, located at 303 E 3rd St, Joplin, MO 64801. The court is open Monday through Friday from 8:00 am to 4:30 pm and can be reached at (417) 627-2930.
The second court facility in Joplin is the Jasper County Courts Building, which houses the 29th Judicial Circuit Court of Missouri. Also referred to as the Jasper County Court Division South, this county courts building is located at 601 Pearl Ave, Joplin, MO 64801 and can be contacted at (417) 625-4310 Monday through Friday from 8:30 am to 4:30 pm. Your hearing will likely be held here if you have a civil, juvenile, probate, or family court matter in Joplin or elsewhere in Jasper County. You may also be called to the Jasper County Courts Building if you have a criminal hearing for a misdemeanor that occurred outside a municipality or if you've been charged with any Jasper County, MO felony.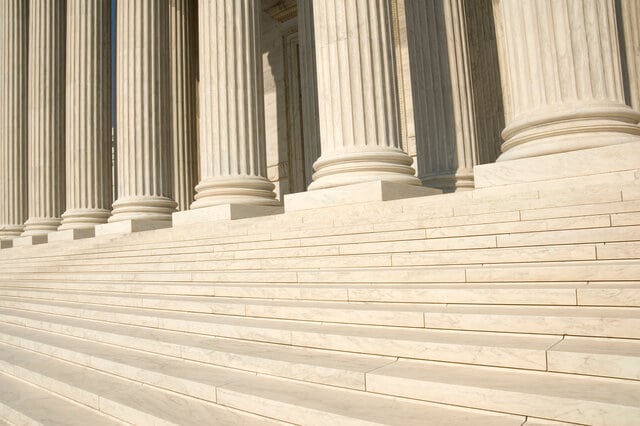 Confused about navigating the Joplin, Missouri court system? We are here to answer your questions.
What to Know Before You Go to the Courthouse in Joplin
Before your Joplin court appearance, make sure you have all the documents you need to prove your case, especially if you are representing yourself. You should have certified copies of any appropriate evidence as well as a page of notes outlining the points you want to make, including dates, names, addresses, and dollar amounts. If you have an attorney, he or she will take care of these details for you.
If your appearance is for a traffic citation at the Joplin Municipal Courthouse, your citation will let you know whether an appearance is required. Most traffic citations offer the option of paying the citation in lieu of a court appearance. If you choose to dispute your citation in court or you have a mandatory court appearance, you must appear at the Municipal Court at least ten minutes before the scheduled court time, but we suggest arriving at least 30 minutes early for any court appearance. If you cannot appear for your hearing, you must visit the court in-person to reschedule your court date.
On the day of your court appearance, you will want to double-check that everything is in order and that you know what is expected of you. Whether you're a witness, a plaintiff, or a defendant, your goal is to impress the Judge and the courtroom, dress appropriately — think simple, clean, and conservative. If at all possible, try to make childcare arrangements ahead of time. You will be asked to go through a security clearing before entering the court building, and weapons are not allowed.
Failure to appear in Joplin court or do what the judge has ordered may result in the court issuing an arrest warrant or the suspension of the accused's driving privileges.
Appearing in Jasper County Court
If you, for example, have to appear in Jasper County Court Division South regarding a criminal case charge, bear in mind that Jasper County is a mandatory appearance court. That means you have to appear for your scheduled court dates.
If you are unsure of your court appearance time, check the Court Schedule on the Jasper County Circuit Clerk's website or search for your case records on Case.net. You can also contact the court's office at (417) 625-4310 in case you can't find your court appearance time and date.
At the Arraignment hearing, the defendant will learn the charges against him or her and enter a plea. The not guilty plea means the defendant disagrees with the charges, and in that case, a trial date will be set. A guilty plea means the defendant admits to having committed the offense in question, and the judge will impose a sentence. There is also an "Alford Plea," which is entered in case the defendant doesn't admit the offense but is aware that the prosecution could likely prove the charge.
Having experienced legal counsel in any criminal case is strongly advisable. However, whether you would need one depends upon the nature of the charge. Defendants who seek a public defender or court-appointed attorney have to meet certain financial guidelines and legal conditions. Whether the court appoints an attorney depends on the circumstances of each case as well as the financial situation of the accused. Only a judge can decide whether an accused would get a court-appointed attorney or not.
What to Expect at the Joplin Court
Once you're at the court, keep these tips in mind:
When you find your courtroom, tell your name to the clerk or the court officer.
Be prepared to state your name to the Judge.
After you state your name, you will be asked to raise your right hand and swear to tell the truth.
Speak loud enough so the Judge can hear you.
Do not interrupt the Judge.
State your responses aloud. Do not simply nod or shake your head.
If an attorney states "objection" after you are asked a question, stop talking. Wait for the Judge to inform you if you can proceed with your answer.
If you do not understand something, state "I do not understand" and ask the Judge to repeat themselves.
For more information on what to expect, you can view a complete list of courtroom rules and etiquette for the Joplin Municipal Court here. Rules for the Jasper County Circuit Court can be found here.
These are just the basic standards to abide by in the courtroom. If you have an attorney, he or she will advise you on what to say and how to behave so you don't say anything self-incriminating.
When you work with Buchanan, Williams & O'Brien, you can rest assured that your case lies in good hands. Offering unrivaled experience in practice areas ranging from personal injury to criminal defense, we have the skills, resources, and reputation to expertly guide you through each step of your case and represent you at this court. Contact us today to schedule a free consultation at one of our offices in Joplin, St. Louis, and Carthage, MO, where we will evaluate your case and inform you of your options.