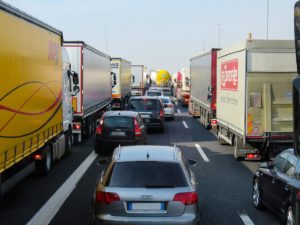 Spring is here and summer is rapidly approaching. Spring is a great time to enjoy a car drive with the windows down to soak up the sunshine and fresh air.  Summer vacations and extensive travel are right around the corner.
Understand How Auto Accidents Work
While there are no car crash damages caps in many states, the state does need you to submit any type of claim you may have prior to a set deadline (known as the law of constraints). Thankfully, many states provide lots of time to make a decision about whether to bring legal action.
If you end up overloaded with expenses, you may be excited to know that many states do not enforce a limit on the number of damages wounded parties may recoup.
Cars and truck mishap damages can build up promptly, yet you need to realize that you may be entitled to compensation past the bills accumulating. While your expenses typically incorporate your financial damages, you might additionally be qualified for non-economic problems. Non-economic problems consist of the injuries you experienced that are not rather so very easy to compute, such as discomfort and suffering, loss of companionship, and also psychological distress.
Finally, if the party responsible for your injuries is not able to pay the sum total the court awards you, there is a tort victim's settlement fund, as well that you may be able to recoup component of your award from that fund.
BWO are automobile accident attorneys and truck accident attorneys. BWO maintains a state-wide practice in auto and truck accident cases.  We have been handling these cases for 40+ years and have achieved incredible results from our satisfied clients.
The auto accident lawyers at BWO are experienced in all types of crashes and injuries, including traumatic injuries, catastrophic injuries, spinal cord injuries such as quadriplegia and paraplegia, other back injuries, soft tissue injuries, whiplash, injuries requiring surgery, and wrongful death. With our experience, we have seen practically every situation and injury already and will be ready to hit the ground running on your case. If you or a loved one has been hurt or killed in an automobile accident or truck crash, contact BWO so we can start helping you.
More Data on Auto Accidents in the U.S.
Road traffic accidents are foreseeable and also can be stopped. Numerous nations have actually shown sharp decreases in the variety of accidents as well as casualties by doing something about it. Raising understanding of, legislating and also enforcing regulations controlling speed limitations, alcohol problems, seat-belt usage, youngster restraints as well as safety helmets. Formulating and also executing transport as well as land-use plans that advertise more secure as well as extra effective trips; encouraging the use of more secure settings of traveling, such as public transport; and including injury prevention gauges right into website traffic management as well as road design. Making automobiles a lot more safety and also visible for owners, pedestrians and also bikers; utilizing daytime running lights, high-mounted brake lights and reflective materials on cycles, carts, rickshaws and also other non-motorized types of transport.
There were 34,247 fatal motor vehicle crashes in the United States in 2017 in which 37,133 deaths took place. This resulted in 11.4 fatalities per 100,000 people and also 1.16 fatalities per 100 million miles traveled. The fatality price per 100,000 individuals varied from 4.5 in the District of Columbia to 23.1 in Mississippi. The death rate per 100 million miles traveled varied from 0.58 in Massachusetts to 1.80 in South Carolina.
Nationwide, 54 percent of motor vehicle crash deaths in 2017 took place in single-vehicle accidents. The District of Columbia had the highest portion of fatalities in single-vehicle crashes (77 percent), while Indiana, Michigan, and Minnesota connected for the lowest (49 percent each).
The United States is just one of the busiest countries in regard to roadway website traffic with virtually 264 million automobiles registered as well as 218 million vehicle drivers holding a legitimate driving license. The degree of web traffic is one of the factors resulting in even more traffic mishaps: In 2015, there were some 6.3 million fatal, injury, and also residential or commercial property damage collisions that took place in the U.S. alone.