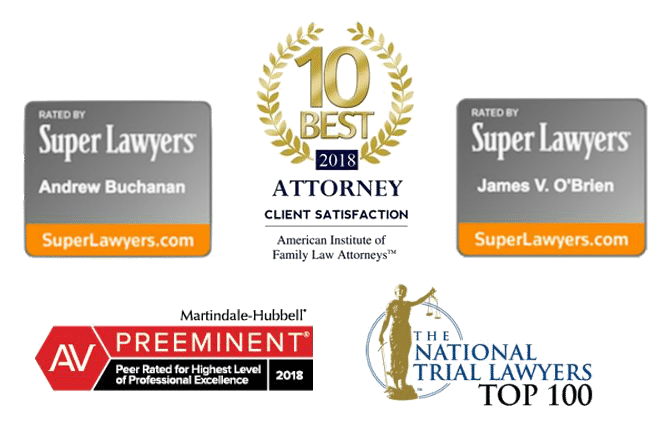 Missouri Auto Insurance Laws Specialists
Laws on auto insurance are critical for anyone who's driving in the state of Missouri. Here, we'll break down auto insurance requirements, claim laws, what happens if you drive without insurance, and more. Buchanan, Williams & O'Brien have been a trusted law firm serving Missourians for over 40 years.
Committed to always treating clients with courtesy & respect
Benefit from the unrivaled experience of our statewide team of lawyers
Trust the proven success we've delivered to clients for decades
Missouri Auto Insurance Laws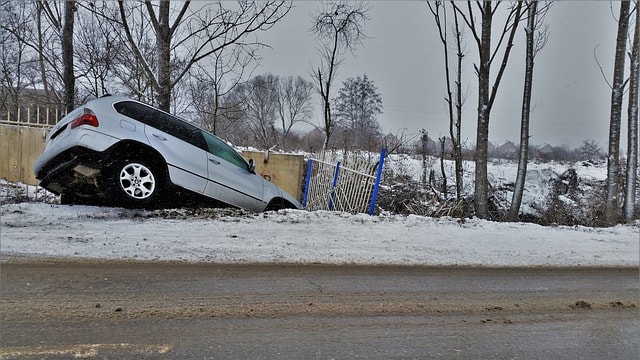 Nearly every state requires drivers to carry proof of insurance, and Missouri auto insurance laws are no different. In Missouri, most motorists assume that their fellow drivers are properly insured to cover any accidents they may cause. In fact, if they are not, drivers are subjected to traffic tickets, fines, and points on their records.
If you find yourself facing charges due to driving uninsured or underinsured, retaining proper legal representation may be the only way to avoid license suspension. Joplin Lawyers Buchanan, Williams & O'Brien, PC is happy to assist.
Missouri State Minimum Auto Insurance
The Missouri state minimum auto insurance laws govern what types and quantities of car insurance coverage motorists need. Basic liability insurance covers the minimum requirements for both personal injury and property damage liability.
In most cases, you will be able to read up on insurance plans and choose one for yourself. However, if you operate a motor vehicle for a living, you might want to get advice either from your employer or an attorney to make sure that you and your livelihood are protected. 
Missouri Minimum Auto Insurance
The Missouri minimum auto insurance requires $25,000 worth of protection. The contemporary policy needs to likewise cover a minimum of $50,000 worth of protection for injuries to more than one individual in an accident.
If you let your insurance protection lapse, you will undergo suspension of the license of your car and perhaps even yours as a driver. An attorney with criminal law and traffic tickets experience can help explain your case in court.
Missouri Minimum Car Insurance
For Missouri minimum car insurance coverage, there is an included $10,000 worth of protection for damage to another individual's home. These minimum insurance coverage amounts do not cover damage to the insurance policyholder's automobile. Those damages and the insurance to cover them are additional charges.
The required minimum charge for the Missouri auto insurance laws merely covers the damages of those experienced by other's others. Additionally, more thorough protection may be required to cover your expenses. This is especially true for people who drive as part of their work. 
Confused about Missouri auto insurance laws? We are here to answer your questions.
Considering that car insurance in Missouri utilizes a no-fault state vehicle mishap system, each accident is dealt with as a comparative fault. This suggests that the insurance provider awards cash based on what percent of the fault is identified that each driver causes. If one motorist is considered 10 percent at fault in a wreck, he or she is needed to pay 10 percent of the monetary liability.
Missouri Insurance Laws
Unlike no-fault insurance coverage states, Missouri insurance laws provide citizens who are injured in automobile mishaps to have options for getting compensation to cover physical and monetary losses. Figuring out the fault in a Missouri car or truck mishap is not always simple. 
Here are some key points regarding Missouri insurance laws to keep in mind:
In Missouri, drivers are required to have liability insurance that covers at least $25,000 per person for bodily injury, $50,000 per accident for bodily injury, and $10,000 per accident for property damage. Failure to maintain this coverage would result in fines, license suspension, and even criminal charges.

Under Missouri law, homeowners are not required to have insurance. Many lenders are required to have insurance as a condition of the mortgage.

Missouri law requires life insurers to provide a free-look period of at least ten days after a policy is issued. During this time, the policyholder can cancel the policy and receive a full refund.

Eligible workers in Missouri can avail themselves the unemployment insurance. It provides benefits to employees who are injured or become ill as a result of their work. The benefits under this category include medical expenses, lost wages, and disability payments.
To better protect yourself after a tractor-trailer accident, call a local lawyer experienced in accident law and Missouri auto insurance laws for recommendations and legal representation.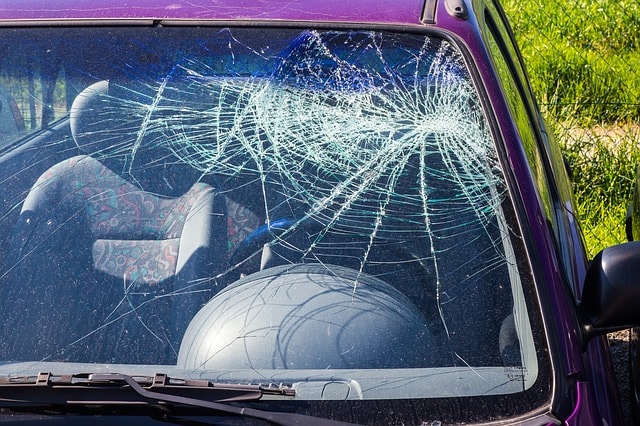 Few experiences are more abrupt and unforeseen than a car accident, which is why car insurance in Missouri is so important. Unfortunately, with hectic schedules and distractions, they are increasingly common.
These events may trigger distress, discomfort, and money problems. With the Missouri auto insurance laws like statute 303.040, there are specific rules for reporting a crash. With comparative liability, consulting a local attorney familiar with the state laws is advised.
Under Missouri Law, What Type of Auto Insurance Is Required?
Under Missouri law, what type of auto insurance is required? According to the Missouri Department of Insurance, there are two kinds of protection every driver should carry. The very first is uninsured vehicle driver protection, and the second is liability protection. 
As the name indicates, uninsured vehicle driver insurance coverage exists to assist with damages occurring from a crash brought on by an uninsured motorist. With uninsured motorist coverage, you can be protected in case of a hit-and-run or if the other driver has no insurance. This type of insurance in Missouri requires that drivers carry $25,000 bodily injury liability per person and $50,000 bodily liability insurance per accident. A Missouri auto insurance lawyer can assist and represent you in these matters.
When it comes to liability insurance, Missouri car insurance requirements are $25,000 for bodily injury per accident per person and $50,000 for bodily injury for all involved per accident. Minimum liability coverage also includes $10,000 for property damage coverage per accident.
Liability coverage kicks in if you cause a car accident and covers property damage, medical costs, and other potential costs up to the coverage limits. If the policy limits are exhausted, you are personally and financially responsible for any other medical bills or other costs. Also, don't forget that car insurance rates in Missouri will be significantly higher in case of an at-fault accident.
Explaining Missouri Car Insurance Laws
Depending on the type of insurance you carry, in a traffic accident, Missouri car insurance laws do not enforce a limitation on the quantity that you can request. This amount could cover medical expenses, vehicle repairs or replacement, a rental car, etc…
Missouri Car Insurance Claim Laws
Selecting a skilled Missouri Car Insurance Claim Laws attorney like BWO guarantees you are provided with sufficient info and the most existing legal suggestions. The right legal representative will have the ability to identify who is accountable, deal with insurance providers, and produce the right choice for an ideal settlement.
If you have been injured in a vehicular accident with another motorist, a personal injury attorney will negotiate with insurance companies and even take your case to court if it is necessary for you to receive the settlement you deserve.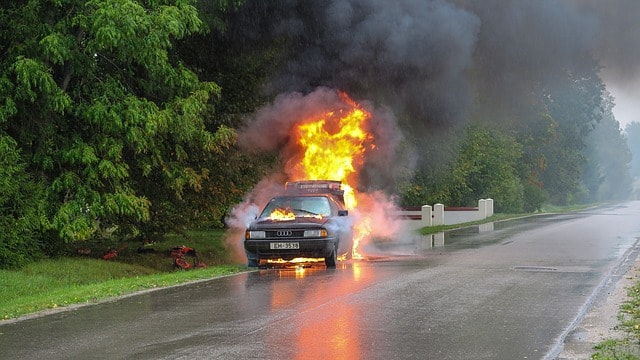 Driving Without Insurance Missouri

Driving without insurance in Missouri is a legal and financial hazard. Fortunately, if a motorist can not find automobile insurance coverage in the primary coverage market, they can obtain protection through the Car Insurance Coverage Plan. 
Missouri law sections 303.200 and 379.460 developed the Plan to supply protection to high-risk motorists who can not acquire protection in the general market. Missouri drivers who sign up for the plan should attest that they have actually tried to acquire insurance coverage in Missouri within the last 60 days and have been unable to do so. The driver should likewise bring a legitimate state ID or license or be qualified to get one.
What Are the Missouri Insurance Requirements?
The Missouri insurance requirements are firm. Numerous individuals live their lives without needing the counsel of a car accident lawyer in Missouri. Reaching out to an attorney is simply one of the very first things you need to do if you find yourself involved in an accident. The other individual may not claim any responsibility.
This results in a comparative liability issue. This is one of the reasons it is essential to get an attorney experienced in Missouri litigation. One who has knowledge in preparing civil cases that include handling mass tort lawsuits and injuries is advised. 
When making insurance decisions, it's a good idea to be familiar with the legal requirements. It's also a good idea to talk with and get a quote from more than one insurance company.  Then, you can contact an experienced attorney for assistance, advice, and advocacy for auto insurance-related issues or help to decide how to move forward with your case.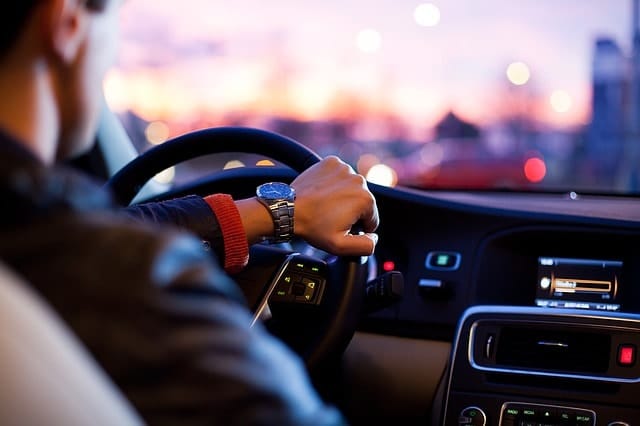 Get expert help with laws on car insurance in Missouri.