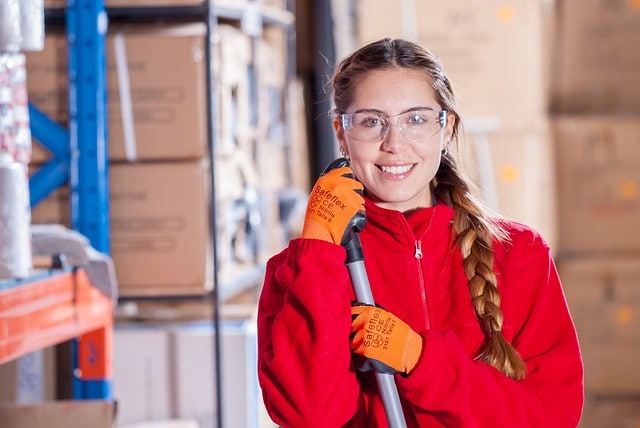 Missouri Workers Compensation Specialists
If you've been injured on the job or exposed to dangerous substances at work, you might qualify for Missouri workers compensation. Read on to learn what to expect in your case and how an experienced attorney can help.
Missouri Workers Compensation: Introduction
This is a complex topic that includes rules for employers and employees in the state of Missouri. Almost all workers are potential victim injuries since anyone can get hurt on the job. Hence, it is compulsory for all employers (with a few exceptions) to buy workers compensation insurance. This insurance is a no-fault system of coverage for illnesses and injuries associated with work.
Perhaps you've once been a victim of illness or injury while working? If so, you should learn the basics of pursuing workers' compensation claims in Missouri.
An employee that gets injured in an accident at works may have several benefits open to him or her by the law. Such accidents may include trips, slip, and fall accidents, burns, back injuries due to heavy lifting, and more. An insured employee is also open to workers compensations when they suffer from occupational illnesses or an illness that is due to the continuous exposure of the workers to dangerous worksite conditions.
Financial and physical pains are the lead outcomes of workplace injuries, and while workers' compensation can reduce some of the pains, it requires getting your paperwork right and submitted on time. To navigate such a delicate situation, it is best that you seek the expertise of a professional who is experienced in dealing with these matters.
Missouri Workers Compensation Page Roadmap
Missouri Division of Workers Compensation: What do you need to know?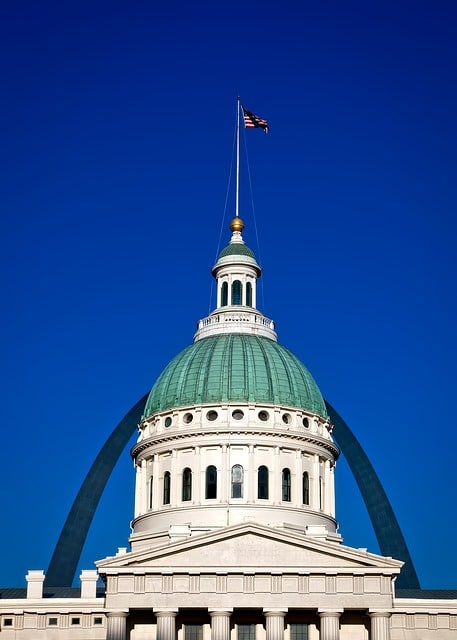 The Missouri Division of Workers Compensation is the part of the state government that handles worker's compensation claims. The first thing you need to do if you are injured or become sick on the job is to serve your employer or supervisor a written notice immediately.  Failure to serve the legal notice within 30 days may forfeit your right to workers compensation. Your employer can get a doctor for you; they are expected to make the necessary arrangements for medical treatment once you notify them of your injury.  They will also file a report with the Division of Workers' Compensation.
When you decide to pursue a claim, you are also forfeiting your legal right to sue your employer.  But in a situation where the claim is denied, or you and your employers are not able to reach a common ground concerning the benefits, the law determines following possible ways forward:
Deliberate on the matters arising with your employer or the insurance company;
Explore the possibilities of resolving the legal dispute via the Missouri Division of Workers Compensation voluntary Dispute Management Unit;
Demand a conference to be presided over by an administrative law judge; or
File a claim with the Division directly.
Workers Comp Missouri: Types of Benefits
Workers comp Missouri comes in many different forms, and your illness or injury will determine the type of compensation you are eligible for.  Here are some of the common types of workers compensation in Missouri Law:
Medical care: This includes all the reasonable and necessary medical care necessary to treat the sustained injury.  It also covers travel expenses, like medical trips and appointments.
Temporary Total Disability: This applies where the employee cannot work for a temporary period. An employee gets a portion of their wage for that specific period of time, e.g. such an employee might get two-thirds of their gross average weekly wage for the time he or she cannot work.
Temporary Partial Disability Benefits (TPD): When the worker can only work part-time or complete only some tasks rather than the full duties assigned to him, such a worker gets two-thirds of the difference between his weekly wage before and after his injury or illness.
Permanent Partial Disability: This is the appropriate compensation when the injuries or illness prevent the employee from functioning only in certain capacities, but can still do some jobs. This applies when the employee will never regain full working capacity.
Permanent total disability: This covers an employee who cannot work anywhere again as a result of the injuries sustained.
Death benefits: These include burial costs of up to $5,000 as well as survivor's benefits for the spouse and the dependents of a deceased employee as a result of a work-related disease or injury. About two-thirds of the average weekly wage of the deceased employee goes to the dependents every week for a year after the death of the employee.
Contact a Missouri workers compensation lawyer to learn what benefits apply in your specific legal situation.
Workers Compensation Missouri: What is covered?
Unless you prove that your illness or injury is a direct result of performing the job duties expected of you, or as a direct implication of your employment involvement, according to the law, you may not be eligible for workers compensation Missouri benefits. You must prove that the negligence or carelessness was on the part of your employer. Once you do this, you are eligible to get workers comp benefits irrespective of your negligence, so far as your behavior was always in line with the policy of the company.
Your injury will only be covered if it is job-related or required or pivotal to your job.  For instance, all injuries sustained while on work-related errands and even business trips should be covered by workers comp. However, injuries or illnesses arising from your trips to or from work are not covered – as stipulated by the "coming or going" rule in the workers' compensation law.
Missouri Workers Compensation Chart
There is also a schedule of losses for injuries sustained to various body parts called the Missouri workers' compensation chart. This can be a helpful tool in determining how much compensation you may receive in your claim, and for how long you will receive the compensation.
A total loss of a listed body part makes you eligible for weekly benefits for the period set by the schedule.  The following awards are listed under the schedule:
total loss of the foot (150 weeks)
arm at the shoulder (232 weeks)
hand at the wrist joint (175 weeks)
total loss of the thumb (60 weeks)
total loss of the index finger (45 weeks)
leg at the hip joint, making the use of an artificial limb impossible (207 weeks)
total loss of the great toe (40 weeks)
total loss of other toes (14 weeks)
total deafness in both ears (180 weeks)
deafness in one ear (49 weeks) and
total loss of sight in one eye (140 weeks)
In instances of incomplete loses, the victim is entitled to benefits for a proportionate number of weeks.  For instance, a 50% loss of use of a foot is worth 75 weeks. You can access the full schedule via the website of the Missouri Division of Workers Compensation. The victim might get up to 40 weeks of benefits if the injury sustained led to disfigurement or mutilation, although it depends on how severe the injuries are.
Missouri Workers Compensation Rates
Once a year, the state sets the rates for the coming year. This information is typically released in June or July by the Missouri Division of Workers Compensation.
The State Average Weekly Wage (SAWW) used to determine maximum workers' compensation benefits for the fiscal year beginning July 1, 2018, and ending June 30, 2019, is $902.51. This SAWW produces the maximum weekly benefit rates for injury and illness occurring on or after July 1, 2018, as follows:
| | |
| --- | --- |
| Temporary Total Disability | $947.64 |
| Permanent Total Disability | $947.64 |
| Permanent Partial Disability | $496.38 |
| Death | $947.64 |
The actual weekly wage rate necessary to attain the maximum benefit rate is $1,421.45 for Death, Temporary Total Disability and Permanent Total Disability and $744.57 for Permanent Partial Disability.
Also, as of July 1, 2018, the mileage allowance for travel expenses is 51.5 cents per mile.
Missouri Workers Compensation Forms
Some of the key Missouri workers' compensation forms you may need to file your claim or pursue your case are linked below. The full list of forms can be found on the Missouri Division of Workers Compensation's website.
If you need assistance with the forms or any part of the Missouri workers' compensation claim process, contact us today.
Missouri Workers Compensation Statute for Employers
It doesn't matter if you have been injured on the job or not, every employer is expected to know the Missouri Workers Compensation Statute.  This will enable the employers to understand what is expected of them, as stipulated in the statute. For example, if an employer has over five or more employees, and all of them are construction employers, such an employer is expected to obtain and post a notice of worker's compensation insurance (with limited exceptions).
According to the statutes, the employer is also empowered to select a medical provider for the injured or ill employee. The statute also explains the exceptions to when employers are required to pay compensation to employees, for instance, when the victim has been under the influence of alcohol or drugs.
Missouri Workers Compensation Statute of Limitations
It is common for employees to confuse the need to file a claim with the need to report their injury; however, both are distinctly different. There are different time limits (or statutes of limitations) for each step, so it is important to be aware of the difference.
An employee must file a claim with the court within two years of the date of injury.  However, your failure to report your injury to your employer or reporting late may put you at the risk of abandoning your claim. Only a 30-days grace is available for employees to report their on-the-job injury after its occurrence.
The report is made via a written notice, which includes the time, date, and place of injury, the nature, and extent of the injury, and the same must be delivered to the direct supervisor of the employee or the appropriate officer-in-charge. Any employer who does not report their work-related injury within that time frame may lose their rights to workers' compensation benefits.
A workers' comp claim, on the other hand, must be filed with the court within two years of the date of the injury. However, deadlines can be extended in certain circumstances.
Below are some helpful tips to always remember:
Ensure that your workers' comp claim is filed within two years after the date of the injury.
If payment was made on account of the injury or death, the applicable timeframe for filing the claim is two years after the payment of the last benefit.
If you fail to file a Report of Injury with the Division of Workers' compensation on time, you have until three years after the date of injury, or from the last payment that was made.
Missouri Workers Compensation Law
It is best that you work with a professional that is conversant with the law.  We will help you provide a claim evaluation based on the strength of your case. Endeavor to make a prompt report of your work-related injury.  The next step after this is to find a worker's compensation lawyer in St. Louis to help you file your workers' comp claim before the expiration of the statute of limitations.
BWO is vastly experienced in Missouri workers' compensation law and will ensure that your claim is filed promptly. We will fight for you to ensure that you and your family are supported during this difficult time and get the best treatment and compensation.
Workers Compensation Lawyer
Those of us at Buchanan Williams O'Brien hope this page has answered most of your questions about Missouri workers' compensation. If you have any questions about your individual workers' compensation claim, contact a workers compensation lawyer today in St. Louis at 314-862-6865, in Southwest Missouri at 417-623-0900, or Toll-Free at 800-371-8220. You can always send us an email too. We do not charge for phone or office consultations, and we will help you get the best outcome in your workers' comp case.