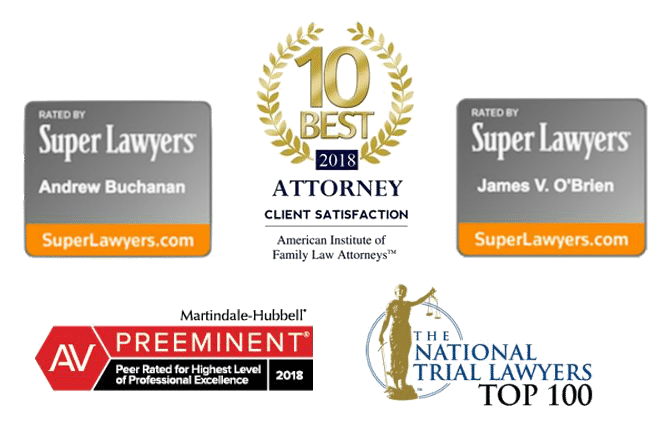 St Louis Truck Accident Specialists
As your truck accident attorney St Louis, the attorneys at Buchanan, Williams & O'Brien have the experience you need to get the results you want.
Buchanan, Williams & O'Brien have been a trusted law firm serving Missourians for over 40 years.
Committed to always treating clients with courtesy and respect

Benefit from the unrivaled experience of our statewide team of lawyers

Trust the proven success we've delivered to clients for decades
How to Start a Workers' Compensation Claim in Missouri
If you have been injured on the job, you assume your employer will take care of your expenses, but it is necessary to know how to start a workers' compensation insurance claim in case your employer refuses to do so or you are denied benefits.
The U.S. workers' compensation system was adopted in the 1900s to provide workers with financial stability when injured on the job. Although the system was designed to be streamlined and easy to use, it is overly complex in some cases.
This Process for Injured Workers Guide provides vital information about how you can begin a workers' comp claim.
First, injured workers must report their injuries to their employers within 30 days of the injury and seek medical care. In addition to following their doctor's advice, they should research additional benefits to which they might be entitled. These might include a combination of temporary total disability benefits, permanent partial, and permanent total disability benefits.
Before beginning the process, you should get all of the information necessary to make sound decisions. For example, did you know that your workers' compensation case could adversely affect your Medicare, Social Security, or unemployment compensation benefits?
Consult with a skilled worker's compensation lawyer from Buchanan, Williams & O'Brien before beginning your compensation claim. We have the experience and statewide reach you need to achieve the best possible outcome for your case.
How to Apply for Workers' Compensation Benefits
If you require workers' compensation benefits to help cover your medical treatment, you might need legal advice or information regarding filing a claim with the company's insurance company. Often, you must actively participate in the process of gaining your other benefits.
After reporting the injury to your employer in writing within 30 days of the incident, you should attend all doctor and physical therapy appointments. Get an independent medical examination for unbiased evidence regarding the extent of your injuries to determine if future medical treatment will be needed.
Then, injured employees or their dependents can complete and submit a Claim for Compensation to the Division of Workers' Compensation within two years of the on-the-job injury or three years if the employer improperly files the accident report. An administrative law judge will decide the contested issues.
Although having a reputable lawyer with experience won't necessarily secure your benefits, it can help reduce any complications that might arise from your employer, insurance company, or other third parties.
How to File a Workers' Compensation Claim Form in St. Louis
When you file a workers' comp claim form due to a work-related injury, the workers' compensation board will assess your claim and determine what you are entitled to. They base decisions on the submitted claim and medical reports.
To avoid having another injury occur, your doctor might instruct your employer to assign you a light-duty job using other automated technology if they deem you're unable to return to your previous responsibilities.
Consult a skilled attorney who will protect your sensitive or confidential information while providing experienced legal advice. Our St. Louis workers' comp lawyers at Buchanan, Williams & O'Brien are here to help you every step of the way and will ensure that you receive the benefits you deserve.
Confused about truck accidents in St Louis? We are here to answer your questions.
How Does Workers' Compensation Work?
To better understand how workers' comp works, you should thoroughly read your workers' comp policy, paying close attention to wage replacement benefits. In addition to the injured worker, the process for filing a workers' compensation claim involves the following parties:
Division of Workers' Compensation
Employer
Insurance company
Medical providers
Third parties who may be involved
A complete calculation for state workers' compensation benefits may provide funds for:
Disability from accident or injury
Illnesses due to the job
Lost wages
Lost future wages due to permanent disabilities
Medical expenses
Rehabilitation expenses
State laws determine how an employee will receive benefits after filing claims for their injury. Although not all occupational diseases and injuries are covered, payments are generally provided to a worker regardless of whose fault the injury was.
Filing a Workers' Comp Claim in MO
If you have suffered a workplace injury, you should immediately begin compiling your medical documentation and other official paperwork to begin the claim process. You must file a claim within the statute of limitations. This is within two years from when the injury or death occurred in Missouri.
Also, within three years, the employer must file the Report of Injury with the Division to ensure the average weekly wage is paid during the period compensation covers. If the company fails to submit the report on time, a reliable law firm can help you reopen your case.
What Qualifies as a Workers' Comp Claim?
Although employers provide specific information about what costs are covered, you should also get professional help understanding state laws, supplemental terms, and what generally qualifies as a workers' comp claim. Generally, any injury that happens while on the job or within a reasonable timeframe of your work duties can be claimed.
This includes:
An accident, such as a fall
Injuries from repetitive tasks or motions
Vehicle accidents while on the job
Occupational diseases, such as carpal tunnel
Chemical or other workplace exposure
Death from a work-related accident or illness
Third parties, such as manufacturers, can also be held liable for damages. Contact your attorney or call the Department of Labor toll-free at 800-775-2667 for more information.
How to Reopen a Workers' Comp Claim in St. Louis
If symptoms of your injury or illness intensify or return after you seek medical attention, you may need to know how to reopen a workers' compensation claim. Plus, if your benefits were denied, you may need to file an appeal. After sustaining work-related injuries, you should know what benefits you're eligible for when submitting a completed form.
For Division of Workers' Compensation contact information, choose attorneys available to answer a few questions like Buchanan, Williams & O'Brien.
How to Settle a Workers' Comp Claim in Missouri
A skilled law firm can explain settling a workers' compensation claim in Missouri. Since you may be working with the firm long-term, it is crucial to get legal advice from a reputable law firm to develop a good attorney-client relationship.
Schedule a free evaluation from Buchanan, Williams & O'Brien to begin a confidential relationship with a reliable legal team. In this way, you can begin your healing without the added stress of the financial burden of supporting your family while paying medical expenses.