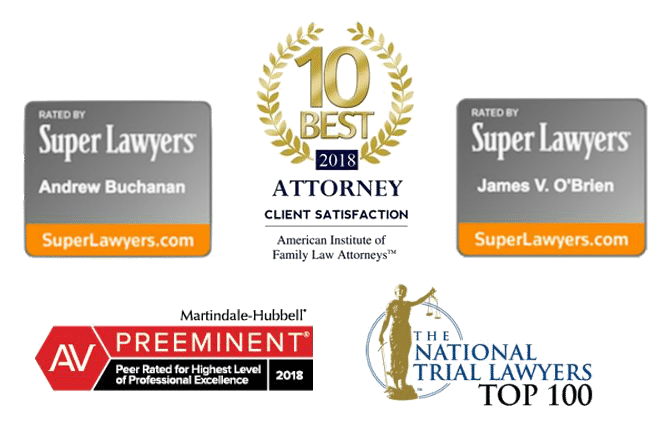 Springfield Missouri Wrongful Death Specialists
When you have unexpectedly lost a loved one in the State of Missouri due to the carelessness of another, a Springfield wrongful death lawyer can help you put your life back together. Read more here.
Buchanan, Williams & O'Brien have been a trusted law firm serving Missourians for over 40 years.
Committed to always treating clients with courtesy & respect
Benefit from the unrivaled experience of our statewide team of lawyers
Trust the proven success we've delivered to clients for decades
Wrongful Death Attorney Springfield MO
When a person has been killed due to the negligence of another, a Springfield wrongful death attorney may be needed. Wrongful death occurs when a person dies unexpectedly due to someone else's overt act or carelessness. This is generally a very difficult time for the friends and family left behind, which is why they need the assistance of a sympathetic and reliable counselor to help bring their wrongful death lawsuits.
Who Can File a Wrongful Death Lawsuit?
Missouri law prioritizes the victim's closest relatives and family members when it comes to filing a wrongful death lawsuit against the responsible party.
So, in Missouri, only a spouse of the deceased, the deceased's descendants living in the same household or having lived there within six months of the death, and those who provided more than one-half support to the deceased during their lifetime can file a wrongful death suit.
That means, in addition to the victim's surviving family members such as spouse and children, next in line who would be available to file a wrongful death lawsuit would be a surviving grandchild if one exists. The next in line are surviving parents or a deceased person's personal representative if no one of the mentioned family members exists.
By filing a wrongful death lawsuit, family members can fight to recover damages that can be used for funeral expenses, pain and suffering, and to cover medical costs incurred by the deceased before their death.
The wrongful death lawyer in Springfield, Missouri, will help with the settlement of any claims filed against the person who is at fault for causing the accident. They will also help with any other legal matters that need to be addressed. This includes filing any necessary paperwork and making sure all deadlines are met. A wrongful death lawyer from the firm of Buchanan, Williams & O'Brien can provide advice and advocacy in your case.
How Wrongful Death Claims Work
Wrongful death claims are complex. If a person dies due to another person's negligence, then the family of the victim can file for a wrongful death claim. This type of claim aims to compensate the family for their loss and suffering. The surviving spouse, surviving parents, children, or another family member of the deceased can bring a lawsuit for the following:
Benefits loss
Burial expenses
Companionship loss
Income loss or lost wages
Medical bills
Mental anguish
Non-economic losses
Wrongful death cases can be brought when a person dies from injuries caused by a car accident, criminal behavior, or someone else's negligence, medical malpractice, or premises liability, among others. Springfield wrongful death lawyers can provide additional information and represent your family in the claim.
What Does a Wrongful Death Lawyer Do?
Wrongful death lawyers practice the legal aspects of wrongful death claims. They represent the survivors of a victim of wrongful death and help them seek compensation for their loss.
Wrongful death lawyers are responsible for filing lawsuits on behalf of their clients, investigating the incident's circumstances, and negotiating with insurance companies to reach settlements. A wrongful death lawyer is often also called a personal injury lawyer or an accident attorney.
Is There a Deadline for Wrongful Death Claims in Missouri?
Although families typically don't consider filing a lawsuit when going through these challenging times, the importance of this legal claim should be recognized. Understanding the timelines associated with filing the lawsuit in a wrongful death case is even more critical.
The family has only three years since the date of the decedent's death to file a wrongful death lawsuit and obtain proper financial recovery for their losses.
But, there may be some exceptions to this deadline in a wrongful death case. For example, there is something known as a Discovery rule. If the cause of death is not immediately known, the three-year deadline will begin from the date a reasonable person would have discovered the cause of death. Other exceptions may also apply, and that's why it's crucial to reach out to a qualified Springfield wrongful death lawyer.
Confused about Wrongful Death in Springfield MO? We are here to answer your questions.
Best Wrongful Death Lawyer in Springfield MO for Your Case
The best wrongful death lawyer in Springfield, Missouri, for your case is the one who can successfully fight for you and get you the best possible outcome.
There are many things to consider when looking for a wrongful death lawyer. It's essential to find a lawyer who has the right experience, knowledge, and skills to handle your case. You want someone who will get you the best possible outcome in your case.
Depending on the details of your individual case, your law firm may be able to recover damages to cover burial costs, medical expenses, as well as legal expenses incurred due to the wrongful death case according to Missouri law.
How Wrongful Death Proceeds Are Divided in Missouri
The manner in which wrongful death proceeds are divided depends on the state. Missouri is one of the few states that does not have a set standard for distribution. The closest thing to a set distribution is the Missouri Revised Statute § 537.020, which says that the proceeds are distributed in a similar fashion to an estate proceeding.
This means that if there are multiple heirs, proceeds will be divided according to their inheritance shares. A reliable attorney can provide further information.
Why Hire an Attorney for Wrongful Death?
There are several reasons you should hire an attorney for your wrongful death claim. An attorney is a legal representative or agent acting in a client's interests. The word lawyer is also used to refer to a person who practices law and can be used interchangeably with the word attorney.
In the United States, an attorney's primary duty is to represent their clients in court, either as a prosecutor or as a defense lawyer. In most U.S. states, attorneys are required to pass one or more bar exams and be admitted by an individual state before they are authorized to practice law in that state.
Success in getting financial compensation in wrongful death cases can depend on the choice of Springfield wrongful death lawyers. They have crucial tasks, such as investigating and analyzing all events surrounding the fatal accident, establishing who was at fault, gathering evidence that shows the accident's economic consequences, and negotiating with insurance companies.
Building a persuasive case should it go to trial is essential and not something a layperson can be expected to achieve.
What to Consider When Hiring a Wrongful Death Attorney
When you are in the process of looking for a wrongful death lawyer, there are a few essential factors that you should consider. Choosing the wrong personal representative can prolong the process and poor results. Elements you should consider include the following:
Whether or not the attorney is qualified to handle your case.
The fee structure and whether or not they offer a free consultation.
Their location and availability.
The size of the firm, as well as their success rate.
Many factors can affect the cost of hiring a wrongful death lawyer. The size of the case, the complexity and severity of the case, and previous experience all factor into an attorney's hourly rate. The costs for an experienced wrongful death attorney in Springfield, Missouri, will vary.
Hiring Wrongful Death Attorneys
For a successful wrongful death claim, consider contacting Springfield wrongful death attorneys as soon as possible to begin work on your case. They can offer general information and advice, as well as represent your family in court.
To get fair and just compensation, you want legal representation that you can develop a good attorney-client relationship with. The right law firm can negotiate with the insurance company and help you seek compensation for your economic losses and the loss of your loved one so you can move on with the process of rebuilding your life. Call Buchanan Williams & O'Brien for a free consultation.