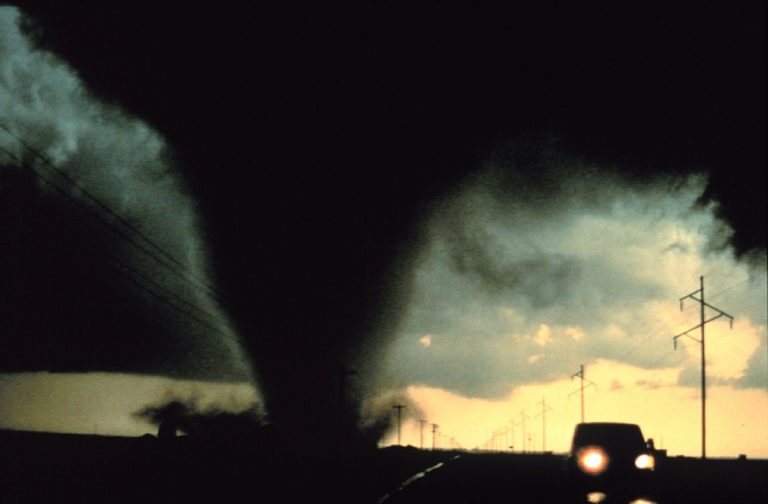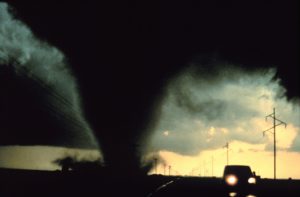 On May 22, 2011, Joplin was hit by the worst tornado the city has ever seen. The path of destruction was far and wide, damaging businesses, homes, and causing injury.
The large EF-5 twister that struck the city of Joplin, Missouri on May 22, 2011, killed over 150 people as well as injuring over 1,000. The Joplin twister is the deadliest since contemporary record maintaining began in 1950 and also is rated 7th among the most dangerous tornadoes in U.S. history.
Birthed from thunderstorms, hurricanes can create immense devastation as they rip apart houses and toss autos like toys.
Twisters can take place any time of the year if conditions are right, but there are distinct periods for whirlwinds in different parts of the county, according to the National Oceanic and Atmospheric Administration's Storm Prediction Center.
The cyclone ruined hundreds of residences and also automobiles, along with a high school and also a health center. Rescue teams have actually been striving to locate as well as aid as many individuals as feasible, even as one more storm system passes through the region today. Thousands had to live without power around the city, where an estimated 30 percent of the structures were squashed or harmed by the large storm. Amongst the 8,000 structures ruined by the solid tornado included St. John's Regional Medical Center, where five of the dead included patients.
A Joplin Tornado Victim's Story
Our client received substantial injuries in a retail store during the Joplin tornado on May 22, 2011. The store locked our client and her family in the store and directed her to an unsafe area.
Once the tornado struck, a large TV crashed into our client's back and she was covered by rubble for approximately forty-five minutes before being rescued. Our client's injuries were significant.
She had blunt pelvic trauma with sacrum fractures and pelvic hematoma. There was a joint disruption at the first sacral segment and a sacral space ala fracture, which is a fracture of the large triangular surface at the base of the sacrum. She had fractures of both the inferior and superior left pubic ramus. She suffered transverse process fractures at the third and fourth lumbar vertebrae and other fractures at the fourth and fifth lumbar vertebrae.
Customers Deserve Safety
Retailers encounter obligation on a daily basis. Customers routinely slip and fall or experience dangerous problems in retail stores. As a whole, a homeowner or inhabitant has a duty to maintain its home in a reasonably secure problem. Stores can be held responsible if they produce dangers, actually recognize risk and fail to eliminate it, or if they should understand of danger however stop working to take actions to avoid it.
When you enter a retailer, you anticipate store managers to give you a fairly secure purchasing experience. Retail businesses are legitimately obligated to keep their facilities secure for customers. If you experience an injury from danger on shop premises, you could have a legitimate insurance claim against the business.
In general, retail facilities can prevent facilities responsibility legal actions by creating and maintaining a clear operations treatment manual and by calling for workers to keep upkeep logs and also report any dangerous problems in addition to the problems in zones of danger where a customer has direct access to items or can offer him or herself. Companies need to make certain that employees are learned these treatments as well as follow them.
When stores open their shops to the general public, clients, lawfully described as invitees, are invited into the retail space by an implied invite. Guests can additionally consist of specialists, salespeople, and also service technicians, truckers providing merchandise, dealers and also any individual else that has entered the storefront to conduct organization. Premises responsibility legislation safeguards guests by calling for property owners to work out a practical obligation of care to keep a safe retail environment for all invitees.
In a property obligation case including store negligence, the complainant has to show that the retail store had fallen short to exercise practical care. Reasonable look after a retail store suggests the store has done whatever in its power to stop foreseeable injury or damage. If a client is damaged, it is usually due to store oversight. Typically, retailers will have safety and security policies in position to stop damage to the public.
When the shop does not comply with or violates its own security policies that infraction is the equivalent of being negligent. When a shop is located irresponsible they are liable for their customer's damages.
Helping Joplin's Tornado Victims Get What They Deserve
BWO worked long and hard on the case. BWO invested money and time in the case and battled continuously for our client's rights. Every issue was contested by the defendants' Kansas City attorneys, but BWO matched them step for step and secured a confidential settlement for our client. With the money she received, our client was able to pay for her bills and be compensated for her human losses.